6
min read
One of the most lucrative industries and niches to service in the dropship business is the Baby & Kids niche. With 385 000 babies born each day, and 140 million a year, the baby niche is one of the most profitable subsets of dropshipping, and it's easy to see why! Here are the top 10 baby and kids products to dropship right now:
1. Realistic Teddy Dog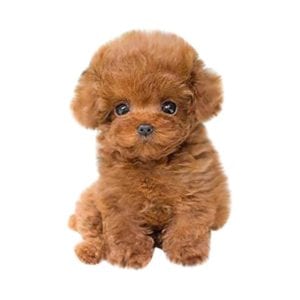 Countless stories spread out over the course of human history have told of the relationship between a man and his dog, and now it's your turn to turn this age-old story into solid sales for your store by giving your customers the chance to get their little ones into this age-old custom. 100% handmade, from the highest quality materials, made with infants in mind so there's no need to worry about choking hazards. Give your customers the chance to model their teddy dog after their favorite pet, and build on your brand image through whitelabeling. With profit margins of $20.19 and 8.7 million views on Facebook, I'm surprised this product isn't in your catalog already.
2. Multifunctional Baby Cradle Bed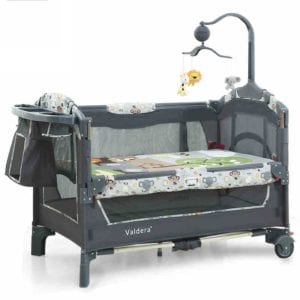 Give your customers the guarantee of quality, and comfort for their children with the Multifunctional Baby Cradle Bed. Featuring several modes of function that include everything from a bedside sleeper to a playpen, to ensure your customers get value for their money spent. With a profit margin of $545.7, 678K, and a 98% seller score on Aliexpress, you're sure to feel the joy of a child once this product sells like hotcakes on your store.
3. Kids Digital Camera with Bunny Ears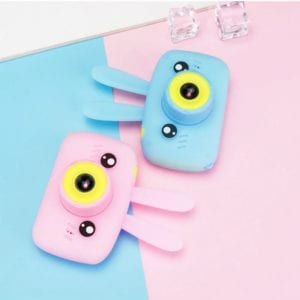 Help a younger audience get into the camera craze of the 21st century with this item. The Kids Digital Camera with Bunny Ears is perfect for children aged 6 years of age, sports 1080P video recording, and playback. Designed from non-toxic materials built to withstand the strenuous abuse that products built for a younger audience are often exposed to. With an in-built audience of 87 million people to cater to, profit margins of $18.36, and a 99% seller score on Aliexpress with 3183 recent sales to boast. This is a necessity for any dropshipper looking to make some serious money with their store.
Click Here For Product Details
4. Reusable Magic Copybook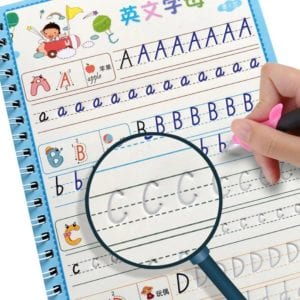 Appeal to the educational requirements of your younger audience with the Reusable Magic Copybook. Featuring the peculiar ability to make any words your customers put into it disappear. This item is sure to appeal to younger customers limited attention spans while captivating them to learn new forms of grammar such as western calligraphy, something parents are sure to be grateful for, and reward you in kind! With the market appeal of the Magic Copybook solidified in current search engine queries which put its popularity at an all-time high right now. This is one hype train you don't want to miss out on.
5. New & Improved Pop Beads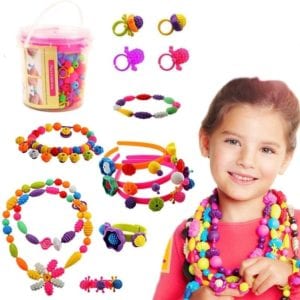 Market your store to consumers looking for products to aid in infant development. The New & Improved Pop Beads are designed to assist in the development of children's fine motor skills and visual perception, something that's sure to sell with parent consumers looking for children's products to purchase. With 413K views on Facebook, a 98% seller score on Aliexpress with 2288 recent orders. Capitalize on a $22.54 profit margin with this item that's sure to be a smash hit with your consumer market.
6. Baby Crawling Knee Pads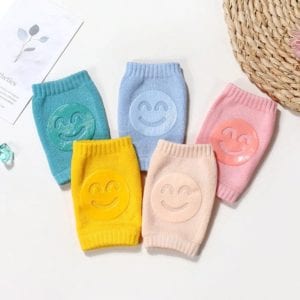 Give your customers the comfort of knowing that their babies' journey to walking from crawling is a safe one, in which they needn't worry about knee scraps and minor injuries. Designed from high elastic sponge with an 80% cotton, 18% dacron, and 2% spandex composition, ensure your stores quality image is never compromised, and give your store some branding tie-ins with whitelabeling. With a 98% seller score on Aliexpress coupled with 25 362 recent orders. The stats around this product should act as a testament to how well it will do on your store.
Click Here For Product Details
7. Neck Float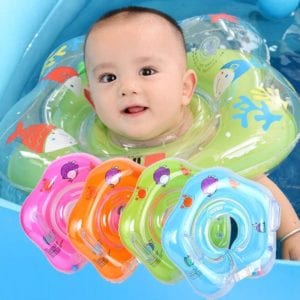 The increased safety of the earth's most precious resource is by far the biggest selling points when baby products are considered, and that's exactly what you can offer your consumers with the innovative neck float. With the opportunity of high revenue streams with profit margins of $15.67, an audience of 32 million people to cater to, and a 100% seller score on Aliexpress. This is one that your customers are sure to be thankful for, along with your sales.
8. Baby Seat Head Protection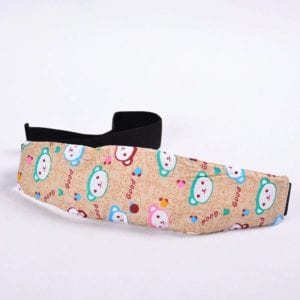 Keep your customer's infants safe whenever they head out on the road, providing spinal relief and head support for infants in precarious seating positions. A kind of support your customers are sure to reward you for in-kind and sales. Appeal and market your own branded Baby Seat Head Protection to an audience of 32 million people, with 9 250 recent sales and a seller score of 99% on Aliexpress acting as a precursor to the sales run this product will bring to your store. This is one branding and marketing opportunity that you cannot miss out on!
Click Here For Product Details
9. Safety Furniture Corner Protector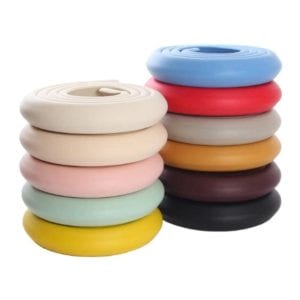 This product offers twice the protection compared to anything similar in the market, the top of the range in the baby proofing market, something that's sure to get your customers a buzz. Guaranteed to leave your clientele satisfied the Safety Furniture Corner Protector is designed to be impervious to tough external forces, a big plus for a store that prides itself on quality offerings. With 5 260 recent orders on Aliexpress to its name, an audience made up of 32 million interested customers and profit margins of $8.12. Not only will this product safeguard your customer's young ones from mortal peril, but your store from recession as well.
10. Personalized Baby Feet Necklace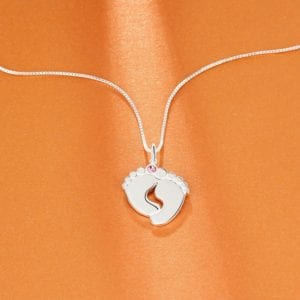 The birthing process is built on sacred human bonds from inception to finish, now is your chance to appeal to this uniquely human experience and capitalize on it. This is exactly what we had in mind when we listed the Personalized Baby Feet Necklace for your store's discretion. Handcrafted to immortalize your customer's most special occasion in sterling silver and a live gemstone atop the pendant, this piece was designed with time in mind for your customers. Fashioned from premium grade materials to ensure your customer's memory remains unaffected by time. With a profit margin of $28.01, give your store the chance to build its reputation on products of premium quality, and royal decadence, at an affordable price.
We at Product Mafia live by the motto of customer satisfaction and glory. Two virtues we keep in mind when sharing our expertise at no cost to you whatsoever, in the hope that through our selection of top 10 products your store and clientele can bask in products of the highest caliber, and your store, a reputation, and profits to follow!