6
min read
The fashion niche in the eCommerce sector stands as one of its most lucrative to date. With a high incidence of repeat purchases, and a loyal customer base. It is no wonder that the fashion sector within the eCommerce space generated a whopping $545 billion collectively in 2019 alone, with projections putting its collective net worth at a staggering $713 billion in a mere two-year growth spurt ending in 2022. With this in mind here are 10 products to guarantee your store a share of the profits:
1. Sweet Cherry Long Earrings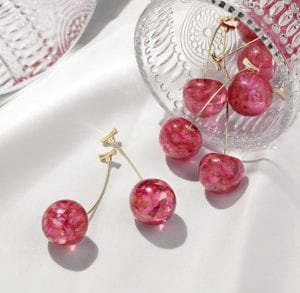 Entice your clientele with this beautiful number designed to emulate nature in all her glory in the form of two crystalline cherries set upon a gold arch made out of hypoallergenic alloys. A best-seller in the making considering the holiday season is almost upon us. With the opportunity of in-store branding through whitelabelling. Profit margins of $10.07, and Aliexpress data that reads out like the blueprint to a million dollars with a seller score of 98 percent, and 5 835 recent orders. You should be adding it to your store's inventory right now!
2. Customized Signature Stamp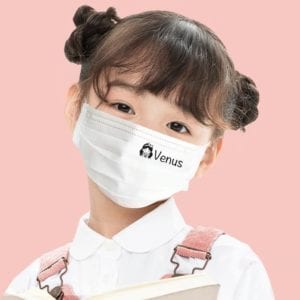 Save your customers a trip to the printers in search of fabric augmentation with the Customized Signature Stamp. Capable of delivering industrial-grade stamps to quality fabrics such as cotton, one that lasts for well over a year. With an incredible 8.8 million views on Facebook acting as an indicator of the appeal this item holds for fashion-forward consumers, and an equally impressive 99 percent seller score on Aliexpress. This is one for the ages, and your store cannot afford to be left behind. So get it now!
Click Here For Product Details
3. Women's Ponytail Headband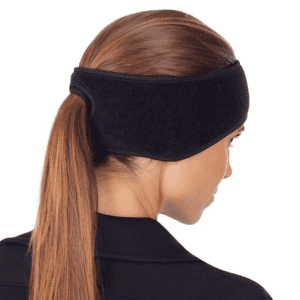 A product with appeal in the fashion niche. Market it as the perfect company to your customer's daily exercise routines. Providing them with both comfort, the aesthetic benefit of keeping their hair neat, and warming them up in chilly mornings, and cold evening jogs. The perfect branding opportunity, give this product your stores seal of approval through whitelabeling, and count your money with profit margins of $12.5, and social media engagement stats that total over 3.3 million views on Facebook.
4. Sunflower Boots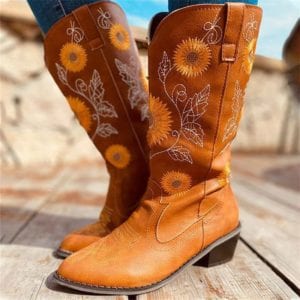 The classics never fail a store, and the Sunflower Boots are no exception to this rule. Checking ticks for all the hallmarks of a future bestseller, offer your customers versatility, comfort, quality, and style. In one florescent masterpiece of modern-day footwear. With a growing presence on Googles search engine queries indicative of an upcoming trend.  Coupled with profit margins of $28.32. This is likely to be the best business decision you make for your store yet.
Click Here For Product Details
5. Indoor Non-slip Thermal Socks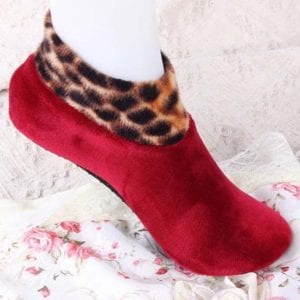 Add this to your inventory in preparation of the festive season spending consumers are known to display on similar items for pregnant spouses, the elderly, and those accustomed to household choirs. The perfect item to embezzle with your stores brand through whitelabeling, and an even better choice for its profit margins of $10.41. With a global audience of 32 million people, with 1.2 million of them to be found on Facebook. It's your time to shine, and this is the product to help you do that.
6. Women's Winter Shoes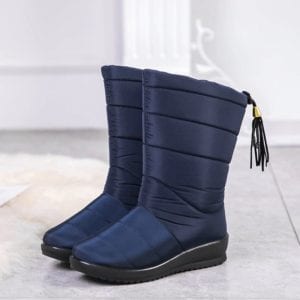 Winters coming! And so too are the customers in search of good shoes to protect them from the meanderings of Jack Frost. Establish yourself in the industry, and make your branding known through whitelabeling. And cater to a gargantuan audience of 89 million people throughout the globe, with a profit margin of $27.89 to be made of each one.
7. Girl Skirt Leggings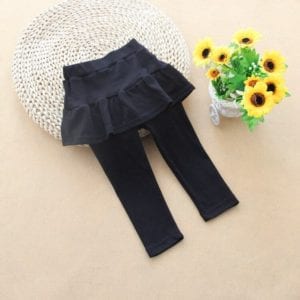 An amalgamate fashion item sure to entice customer curiosity and bring forth a well of sales for your store. The Girl Skirt Leggings are prime for whitelabeling, and boast an impressive stat sheet that includes 1.1 million views on Facebook, a 100 percent seller score on Aliexpress. Profit margins of $27.04, and search query data that points towards a peak in popularity for the product right now in the States. So don't miss out on the trend, and add it to your inventory immediately.
8. Thermal Fleece Denim Jeggings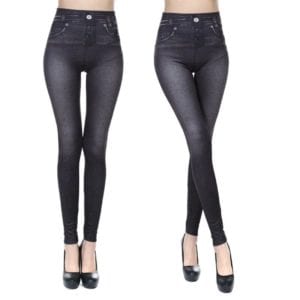 You can never go wrong with the classics, as certain items will always hold a special appeal to consumers within the fashion niche. Items such as the Thermal Fleece Denim Leggings. With a peak in popularity as consumers flood Google in search of the item right now. 5.7 million views on Facebook. 99 percent seller score on Aliexpress, and a global audience of over 32 million people. Not only is this item a staple in the diet of any reputable fashionista, it's more popular now than it's ever been in the past, and your store can be the one to satisfy your customer's demands by adding it to your inventory.
9. Thickened Non-slip Sandals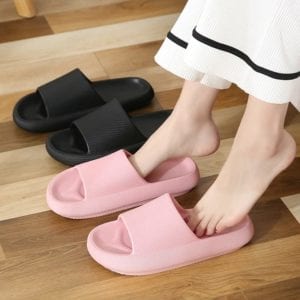 Designed to be ergonomically versatile and adaptive to both the wearer and the surface that they tread upon. Whilst at the same time boasting a constitution of EVA Materials to make walking more efficient. This is a product that virtually markets itself on the merit of the problems it solves alone. All you need to look forward to as a store owner is healthy profits of $21.99 a pop. In-store branding through whitelabeling. A global audience of 32 million people, with 1.3 million of them to be found on Facebook. I'm surprised this product isn't on your store already.
10. Beach Holiday Long Dress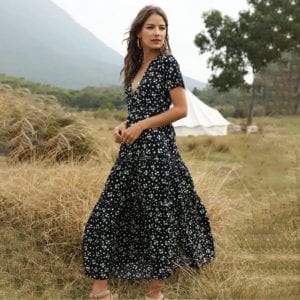 Another fashion staple sure to get customer tongues wagging, the Beach Holiday Long Dress is a premium blend of cotton, that is soft to the touch. Designed to emulate the aesthetic veneer of the early 1950s, down to the floral print. A touch of nostalgia that your customers are sure to love once it's featured on your store. And profit margins of $17.15, and a global audience of 32 million people are sure to leave you satisfied too.
The fashion niche within the dropshipping industry is one that stands to benefit the most from a loyal customer following and repeat purchases. And in the spirit of endeavoring towards this aim, you'll need to list fashion items that separate your store from your competitors, whilst building on your store's presence as "thee" go-to store for all fashion-forward consumers need. An aim that can certainly be achieved with the items listed above!