4
min read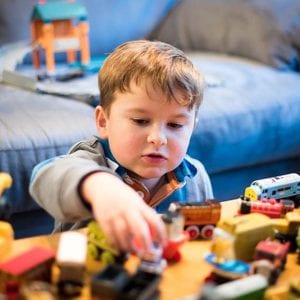 All businesses aim for great profits and this is a priority for dropshipping businesses.
The main reason that people choose to dropship products from AliExpress is high-profit margins. From there you can buy a $2 ring and sell it for as high as $90 if you can convince shoppers that it is premium quality. This practice of setting prices for higher margins allows you to be profitable because if you only settle for smaller margins, you will fail at dropshipping.
However, marking up prices without considering what the current market will tolerate. If your prices are too high, the probability of getting a sale is nil. Therefore, you should make sure that you also use a good pricing strategy to bring in great profits but not drive customers away from your dropshipping business.
What to makes dropshipping products great to sell?
Picking the right dropshipping products that could generate lots of money takes time and hard work. Not everyone is lucky enough to stumble on an untapped winning product quickly. Thus don't expect to found yours in such a short time because nowadays, that's almost next to impossible. The best strategy would be to know what to look for in a winning product, do research, and validate your ideas.
The traditional way of researching products can be exhaustive and takes time to accomplish. Yet, the results can be worth the work and money you have put into it. Options to reduce the time and energy with product research are available like using a Product Mafia service to easily find great products. You can conveniently make use of it to get all the data you need to determine which products to go for and strategize how to sell them in your store.

How to Choose the Right Dropshipping Products to Sell?
You should know how to select products methodically. This way you'll not get stuck in the brainstorming phase forever. Rushing out the process by skipping steps is not a smart decision because product selection is critical. The products you might end up selling may cause your business to fall not fly as you want it to be. I suggest that you read this article about choosing the right dropshipping products to sell.
Once you have learned the criteria to look for in a great product, it's time to know which dropshipping products you can buy at low prices and sell high. Below are 18 products to check out and sell in your store.
Sunglasses are a staple for both men and women and you have people from all over the globe to market to. It is a mature industry and there are plenty of suppliers that offer them in trendy styles. Good quality can bring in a potentially high margin.
This product category has plenty of unisex options to sell like rings, bracelets, cuff links, and so on. You can look for a sub-niche to cater to a small market with less competition. Jewelry is easy to sell and always on demand the whole year through.
Now that the ketogenic diet has become a lifestyle, the market for keto-themed products has been established. From virgin coconut oil to matcha powder, there are lots of low-priced products you can sell in this niche that will continue to generate sales with the right marketing techniques.
The activewear industry continues to boom remarkably with both men and women embracing the trend in their workplace and casual days. There are many types of clothing to choose from so find a sub-niche to target only specific people. Look for well-designed activewear from a reliable supplier to sell at high margins.
Other products you can buy for cheap are the following:
Shoes and Socks
Lingerie and Shapewear
TV Accessories
Sleepwear and Underwear
Women's Apparel and Accessories
Men's Apparel and Accessories
Phone Accessories
Kids' Toys
Kids' Formal Wear
Pet Clothes and Toys
Pet Care Supplies
Beauty Products
Candles and Essential Oils
Specialty Watches
Final Words
There you have it, the 18 dropshipping products you can buy cheap and sell at great profits! These can be highly competitive niches and might take more creativity and marketing skills to sell but, they have been proven to generate higher profits through the years. Take, for example, the women's lace tops. It always has its best times every year which makes it a staple to every woman's wardrobe collection. Whether new styles will emerge or retro designs will come back, there will always be lace tops to sell. And it can happen in other niches too.
A saturated product or market should not prevent you from selling it. What might have been selling well a year ago can be revived again to sell to a different market. Just don't hesitate to test your finds because you might discover something that can bring in amazing profits for months or years to come. If you do encounter saturated products in your product research, don't be easily discouraged because they offer certain opportunities that you can use to leverage your dropshipping business.