4
min read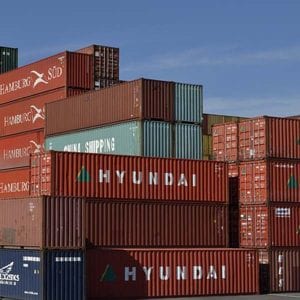 PayPal is one of the top payment gateways that dropshipping business owners use, and it's one of their biggest headaches too.
Many online businesses use PayPal to easily send and receive money globally. Yet, many dropshippers report that PayPal limits or holds their money and later ban them from using the platform for their business transactions. As online business owners that mostly encounter fund issues with PayPal are dropshipping, the general assumption now is that PayPal hates dropshippers. Is this true? Let's find out in this article!
Why do dropshippers get banned by PayPal?
PayPal bans dropshipping accounts for several reasons and the annoying part is, you have no way of preparing for it. You can't do preventive measures like submitting your business documents or providing your business description before they can ban you. The limiting and blocking of accounts are PayPal's ways of implementing a regular risk management procedure. And everyone conducting business online goes through it.
Here are 4 reasons PayPal can ban your dropshipping account.
Reason #1: Lack of Inventory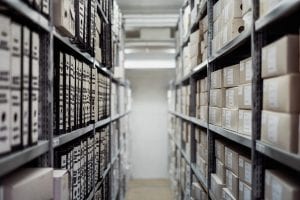 Dropshipping allows you to sell dropshipping products without carrying an inventory. PayPal found this type of business model risky. As PayPal hates disputes and chargebacks, they want the seller to always win the disputes. Yet, this is hard to do when the seller can't provide a tracking info or proof of product. Making money is PayPal's primary goal and they don't like losing money on chargebacks and disputes. To reduce the probability of losing money, PayPal cleans their database regularly and remove from the platform businesses that are marked to be risky.
Reason #2: Lack of Documentation
Most dropshipping beginners can't decide whether to use a personal account or a business account in their dropshipping business. Some people might say that it's your discretion to use whichever account in your business, the truth is you are required to use a business PayPal account. It's PayPal's policy that business owners use a PayPal business account that requires the business name, business address, and other vital business documents.
This is done so that when you face disputes or limitations, you can easily submit the necessary business documents. However, anyone can start dropshipping without legal documents yet. This is why many dropshippers can't provide the vital papers and their account ends up restricted and limited with the fund withheld for 180 days.
PayPal insists that users of their platform provide their exact locations and real details. As the company set transaction limit that requires verification of identity, location, and others when reached, failure to comply can get your account banned.
If you're planning to start a dropshipping business, you need to register your business first before you open a PayPal account. This way you'll have the important legal documents to validate your online activities.

Reason #3: Invalid Tracking Info
PayPal categorized by default online businesses that sell products as eCommerce. Thus, they know that you are shipping products to your customers from your store's warehouse. They expect that you have tracking info for all shipped products and can update your shipping information in your PayPal account regularly. If they noticed that you're not updating shipping information as expected, they will begin investigating your entire account. They will scrutinize your website, product types, and store disputes.
To prevent PayPal from getting suspicious, work with a reliable supplier that provides tracking info for each package they ship. You can also install PayPal tracking code apps that automatically make track codes with every order you receive to address the PayPal tracking code issue.
Reason #4: Disputes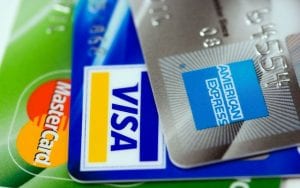 PayPal observes how you deal with your customers and the quality of products that they are receiving. Disputes and chargebacks are hard to avoid when dropshipping because you don't have control over the product quality, shipping time, and inventory. You are likely to get disputes from customers for undelivered items, damaged products, poor quality, and products not as described. The normal dispute rate allowed by PayPal is only 2%. If you exceeded that, they can get your account limited or hold temporarily or permanently until the dispute has been resolved.
To avoid the risk of getting banned, you should ensure that you have great customer service in place that responds to customers' email within 24 hours. You can also offer incentives to customers to reduce the rate of PayPal disputes.
Key Takeaway
PayPal hates shady businesses not dropshipping business particularly. If you're planning to use the platform for dropshipping, make sure that you have registered your business before signing up with PayPal. Provide great customer service to reduce customer disputes. If you get limited or your money is withheld, comply with the required supporting documents.
Be honest and transparent on how you run your business. Don't hide anything from PayPal because if they sense that something is wrong it will not end well for you. PayPal uses fraud prevention software and cannot be tricked easily. Don't look for workarounds and instead go through all the standard procedures if you want to build a long-term business.