5 Dropshipping Strategies to Take Due to Coronavirus
5
min read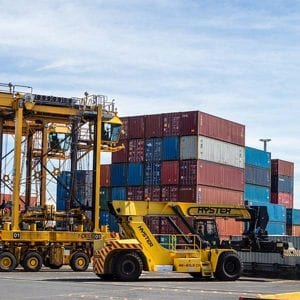 The continuous worldwide spread of coronavirus offers challenges and opportunities for dropshipping businesses.
The coronavirus outbreak is a very big thing this 2020. Now at the pandemic stage with WHO announcement last Wednesday, coronavirus infection and death tolls in countries outside China continue to rise. Italy already announced lockdown starting Monday that prevented the entry of people and goods from and into the country. With the recent development, dropshipping business owners need to come up with dropshipping strategies to remain profitable at these critical times. And some of these will be discussed later in this article but first, let's see how coronavirus affected the dropshipping industry so far.
How does the coronavirus crisis affect dropshipping businesses?
Dropshipping businesses that are sourcing products from China had suffered a setback due to the coronavirus lockdown implemented in China that started on January 23 this year. It prevented dropshipping suppliers and manufacturers to get back to work from their hometowns after the Chinese New Year holiday break. As a result, factories and warehouses remain closed and customer orders were not fulfilled and shipped on time.
Although the coronavirus situation in China is already improving with many businesses opening their doors to shoppers, the virus is now peaking on some countries that Chinese suppliers served. These include the United States, Germany, and Italy in which the latter placing the entire country on lockdown Monday due to the rising death toll of more than 1,000 people. With 35 states reporting coronavirus infection in the United States, communities are starting to implement emergency measures to slow down the spread of the virus such as suspending classes in the universities, allowing employees to work from home, and so on.

What are the opportunities and challenges the coronavirus situation offer?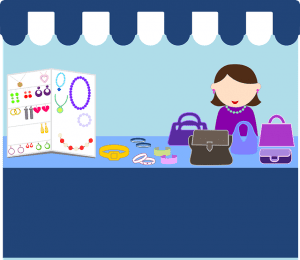 As people are self-quarantining from home to avoid contracting or spreading the virus, they will not be in a hurry to visit brick-and-mortar stores to buy what they need anytime soon. Online shopping is expected to rise as consumers turn to online stores for their functional and entertainment needs. This is a great opportunity for dropshipping businesses to increase their sales by selling things that people may need at these times. Yet, there is still the paranoia, lockdowns, and restrictions that dropshippers have to deal with.
The National Institutes of Health (NIH) published a new research Wednesday about the new coronavirus lifespan on surfaces. The new virus can last up to three days depending on stainless steel and polypropylene plastic. The latter is the plastic type being used in everything from toys to car parts.
These latest findings could make it a bit harder for online businesses in affected areas that have 1 – 3 days delivery time to convince customers that the packages are safe to touch. However, packages from China being delivered to other countries will not be as feared as they were before because it takes usually 7 – 24 days to arrive. The average shipping time via ePacket from China to the United States is 10 – 20 days and varies to other countries.
What strategies should a dropshipper take?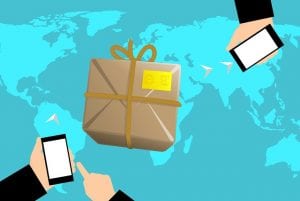 To stay afloat during the coronavirus pandemic, you should adopt strategies to address customer concerns. Despite the virus not being able to easily infect your customers by touching packages from China, there will be shoppers who cannot shake out their fear of contracting the virus that easily. To combat the issues that might arise in the delivery of dropshipping products, here are various techniques to take:
#1 Contact your dropshipping suppliers
Business operations are going back on China but it's not yet 100%. To avoid possible delays in the fulfillment and shipment of orders to your customers, make sure that you have contacted your suppliers and confirmed that they're back to work. If they're not operational yet, ask for referrals to suppliers that can provide similar products.
#2 Pause ad campaigns
If you cannot find a supplier of your products at this time, you might as well pause your advertisements temporarily. This is to avoid eating up your ad budget without seeing returns. You can also prevent your store from receiving a huge amount of orders that you cannot fulfill on time.
#3 Inform potential customers of the longer order processing and shipping times
Create an informational banner and post it on your website for people to see. Write about the current expected delivery date which they should consider before placing and paying orders. Apologize for the inconvenience caused and let them know that you are doing something to resolve it. Put a similar message on your social media pages but highlight that this is temporary and won't last long.
Be honest about the delay. If the orders cannot be fulfilled, reach out to customers promptly, offer discounts and freebies to keep their business but if they ask for a refund, process it immediately. This way you'll be able to avoid chargeback and negative reviews and still convince the customers to buy from you again in the future.
#4 Contact customers with pending orders
If you're certain that there will be customers that won't receive their packages from China on time, contact them to inform about possible delivery delays. Check out the 5 methods to address this issue in this article.
#5 Research for dropshipping suppliers that are not based in China
Although dropshipping products from China will be safer as it will take at least 10 days depending on the destination country, looking for suppliers in other countries is another option that you can explore. Whether you look for domestic or overseas suppliers, partnering with more than one supplier would be beneficial to your dropshipping business. You'll not only have a back-up supplier for specific products in case the main supplier's stocks run out, but you'll also have an alternative product source to offer customers who are not yet ready to buy products from China. Check out this other article for the different ways of finding dropshipping suppliers.
Final Words
Dropshipping is still profitable despite the inconveniences caused by the coronavirus worldwide. Although shipping will be longer due to the lockdowns and preventative measures being implemented by some countries, this is a situation that customers would understand. Try out the strategies discussed in this article to keep your dropshipping business afloat in these trying times so you won't miss out on the opportunities that the pandemic offers.