5
min read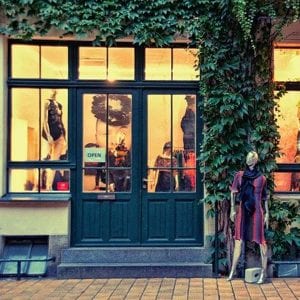 Top Shopify stores can give you insights on what might work and what might not in your Shopify dropshipping store.
It's the common goal of dropshipping business owners to gain more profits by implementing strategies that give them the edge over their competitors. As the competition in the dropshipping industry gets tougher and tougher every day, dropshippers must find ways to reach and engage their target audience and convince them to buy from their stores instead of their competitors. And one way to get useful information to improve their dropshipping stores is to check out top Shopify stores.
The top Shopify stores like any other businesses started from the ground up. They have their shares of mistakes and failures growing their business until they found the perfect recipe that now enabled them to generate lots of profits. If you're a dropshipping business owner who wants to learn what works and what doesn't work with the successful Shopify stores, you'll have to analyze their websites.

A healthy, successful online eCommerce store has certain characteristics. These you can strive to achieve on your dropshipping store to make it lucrative and stable for a long time.
#1 Timeliness
Top Shopify stores load fast on any device. By optimizing their site speed they can quickly direct customers to their sites before they change their minds. If you are targeting impulse buyers with your ads, you should ensure that you have optimal site speed so they can be taken directly to your landing page in just a matter of seconds. With 40% of consumers that will leave a page if it takes longer than three seconds to load, you cannot afford to neglect this aspect of your website. Other factors that show how timely processes are being done in your store are the following:
Order Confirmation/Shipping Notification Email
Automatic sending of confirmation emails after every successful checkout and shipping notifications when orders are shipped.
More than one shipping option is offered to the customers to give them the choice of how fast they want their purchases to arrive.
Attending to a customer inquiry or complaint promptly can help you win over even the most difficult customer. A timely response is very important and this is one of the best practices that top Shopify stores have in common.
#2 Mobile Friendly
More and more people are shopping for products using their mobile devices. This is the major reason why top Shopify stores make sure that their websites are optimized for mobile use to encourage customers to buy from them. This is something you should consider in your dropshipping store because customers with a negative experience in your online store are 62 percent less likely to buy from you again.
#3 Good Product Photography
One characteristic that the best Shopify stores share in common is having high-resolution images of their products. As customers will not be able to see personally your products before buying them, they will reply to your photos, product descriptions, and product reviews. Therefore, you must ensure that your product images match the quality of your dropshipping products. Whether you DIY your product photography or hire a pro to capture photos, make sure that they look professional and have good quality.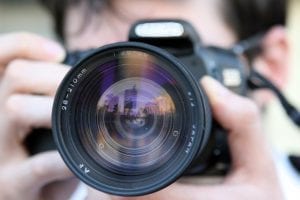 #4 Well-Written Web Copy
When it comes to your dropshipping business, web copy that is good enough or unprofessionally written can harm you. Top Shopify stores invest not just on their product photos but their web copy as well. They make sure that these are well-crafted and be able to help convert visitors to customers. If you don't have the copywriting skills to make compelling page content and product descriptions, you can outsource this task to more experienced freelancers. Don't make the mistake of creating copy yourself when this is not something you can do well because it will harm than help your business.
#5 Calls to Action
Calls to action are proven effective psychological trick and the best Shopify stores know how to use them strategically without putting off visitors. These are quick ways of prompting visitors to convert to customers. Yet, they can be invasive if not done in the right way and can cause visitors to just close the browser window without buying anything at all. Observe how top Shopify stores present their buy-in action so you can replicate their techniques in your store.
#6 Special Promotions
Who doesn't like a sale? However, some dropshipping stores don't know how to make special promotions work effectively. Customers can easily see through fake sales. Therefore you should analyze how successful Shopify stores offer good deals to customers. You should offer special promotions not just to get the first sale. Instead, you should aim for repeat transactions and loyal customers. Customer acquisition is hard and costly. To ensure that you'll be able to get the most returns for your investment, work hard to retain your customers. Happy customers can help spread the word about your business and drive new customers your way without you spending money for them.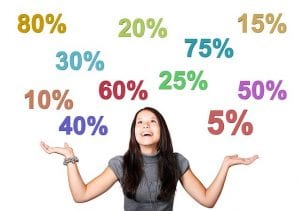 How to find Shopify stores?
We have here a list of the best Shopify stores where you can get inspiration for your dropshipping website. However, to get the full list of top Shopify stores, you can follow the steps on this other article. Most of these Shopify stores don't operate in a dropshipping model but their designs, layout, and content are a great inspiration for building a dropshipping store.
Conclusion
Creating a dropshipping store should be done correctly and strategically. It can be a profitable means of income if done the right way. Make sure that you have the competitive edge by researching and analyzing top Shopify stores who are already successful. They have the top characteristics that you can work on to achieve in your dropshipping store. Keep on researching and testing things in your business as they will keep you a few steps ahead of your competitors.