9
min read
Aliexpress has become synonymous with dropshipping over the years. There isn't a blog post or product description in relation to dropshipping that doesn't feature the word Aliexpress somewhere in it. It is also the go-to supplier for the majority of dropshippers in operation throughout the world right now, and for good reason too! As one of the few corporate level business entities that is geared towards servicing the dropshipping industry, it has come to be trusted as the number one supply chain of all things product within the dropshipping industry,. And in the constantly evolving and ever-changing digital milieu that is the internet you must ensure that your market strategies are up to date with the ever-changing trends within the industry, and dropshipping with Aliexpress is no different.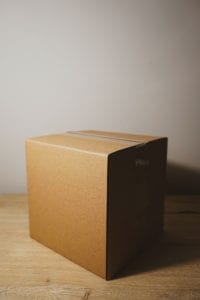 Choosing the right products with Aliexpress
Selecting the right product for your store and the niche within it that you serve is a task made easy on Aliexpress. This is because products on Aliexpress are sorted according to category making the decision process a lot easier for you especially for dropshippers who run a niche store in a particular category. This is perhaps where one of Aliexpresses most appealing aspects to dropshippers comes into play as the sheer volume and categorization of the products on offer through their platform is enough to service any eCommerce store in its entirety.
But simply having access to a wide array of products from a wide array of suppliers isn't enough to ensure you hit an oil vein using Aliexpress as a dropshipper, you have to choose the right products to ensure sales are funneled through your store from suppliers on Aliexpress and getting this aspect of dropshipping right is what often presents itself as a challenge to dropshippers.
Trends stand as one of the most reliable sources of information as to the selling power of a product on Aliexpress, and accurately ascertaining these stats can help you make an informed choice on which products are likely to do well in your store, especially if you service a specific niche, where brand loyalty and repeat purchases are high. There are two essential tools that should be employed to determine which products you will feature on your store, and the marketability of said products and those are:
 
We aren't the biggest product research resource in the world for nothing. Alongside a wide variety of products chosen and displayed each day. Within them are details that are vital to determining the right products to sell on your site such as: Aliexpress seller scores, recent sales on Aliexpress, and Facebook engagement scores. You should consult a product that interests you on Aliexpress through a resource such as Product Mafia to get an idea of how well it sells in terms of volumes shipped a day and the rating sellers of those products give it. And see which products do well on social media as to design an Ad Campaign around a product that's already tested for marketability through a number of social media channels.
https://trends.google.com/trends/?geo=US. This is an excellent resource to ascertain the marketability of a product according to the geographical regions in which you wish to sell it. You simply click on the link, input the name of the product you wish to sell into the search bar, and you'll be given details such as the popularity of the product over the last couple of months and the regions where it is the most popular. This can prove to be invaluable information when you're making your Ad Campaigns, as it can help you increase the conversion rates of your website, by targeting the areas and peoples to whom the product shows the most appeal.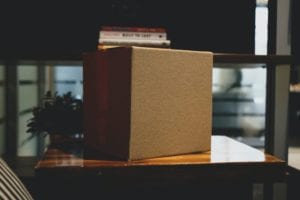 Shipping with Aliexpress
 
Customer service is a key component when it comes to the success of your store using Aliexpress as a supplier, and one of the biggest elements that make up the bulk of customer experience on your site is delivery times. Slow shipping times on a product ordered can have disastrous effects to the reputation and branding you hope to build your store on, should you wish to retain and grow the audience of your store organically. Especially if this is not defined outright in the terms and conditions of your store.
This isn't to say that slow shipping times equals instant death for your store, but most savvy consumers do expect to have their product delivered to them within a nominal amount of time. If ever you do find yourself in the position where speedy delivery times are compromised and out of reach for your store, it helps to mitigate customer expectations with a disclaimer informing them of a products shipping speeds and granting them access to apps that help to keep track of a product's journey from the supplier to your customer's doorstep.
You can also employ free shipping as a contingency plan against a bad reputation for your store's brand image. Which should act as an indication to your customers of some rather lengthy delivery times. Long shipping times needn't be the all foreboding doom and gloom many make it out to be, but in order to maintain customer satisfaction in the face of prolonged shipping times, you must make sure that you inform your customers of this before they make a purchase to not raise customer hopes over false expectations.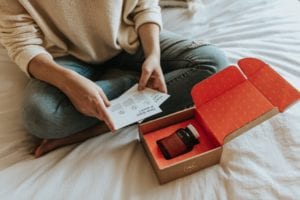 Leverage the power of ePacket to speed up the delivery process
 
Using ePacket as the delivery option on the products you source from Aliexpress is a great way to mitigate any of the prolonged shipping times that conventional shipping methods offer. On average it takes a product shipped with ePcket around 7-14 days to reach its destination, and this includes countries such as America, Canada, Australia, and England to name a few. If you intend to build the brand image of your store on speedy delivery times there is no better option available out there than ePacket. You should try to use it with all the products that you have on offer on your store sourced through Aliexpress.
Use the seasons to your advantage
 
It helps to always be aware of seasonal changes when you're a dropshipper and the earning potential that comes with them. Being up to date on the seasons and the products trending within them is a great way to cash in, and give your store a share of the seasonal profits to be made off consumer spending habits. Being aware of the Easter season, and the national holidays that precede it is a great way of marketing items specific to consumers who celebrate seasonal holidays. Research studies have shown that consumer spending increases to an average of 3.8% to 4.2% during seasonal holidays as compared to the average spend throughout the year. That translates to 4.2% more in profits to be made for products that trend on seasonal occasions, a good incentive to hop on to the trends if ever there was one.
The list of Holidays that carry with them the highest amounts of seasonal spending are as follows:
Mother's Day- $21.2 billion
Valentine's Day- $19.7 billion
Easter- $16.4 billion
Super Bowl- $15.5 billion
Father's Day- $12.7 billion
Halloween- $6.9 billion
Select reliable suppliers
Aliexpress brings with it not only a wide array of products to choose from for your store but a good number of vendors as well. This is why the suppliers who supply goods to Aliexpress play an integral part in the progress of your store in both a direct and indirect way. It helps to choose suppliers who are reliable, and keep your options open as to find a supplier from the wide selection that Aliexpress has on offer that suits your store. This is one of the reasons that Aliexpress remains a favorite with the dropshipping community.
This is due mainly to the sheer scale in terms of the suppliers that they have on offer through their platform. This means that you have the opportunity to choose the best supplier of a single product from a number of choices, optimizing your store's supply chain by selecting only the best of them. This is in contrast to other platforms where your choice of suppliers is limited, and thus you may be stuck with a less than reputable supply chain and have little course to change them due to the small number of suppliers on the platform, which is why Aliexpress retains the lion share of the dropshipping market when compared to other platforms of a similar nature.
To get the best conversation rates for your store it's best to leverage the choice of options afforded to you on Aliexpress once you've decided on the product you want to sell, and look up multiple suppliers for the one who works best for you.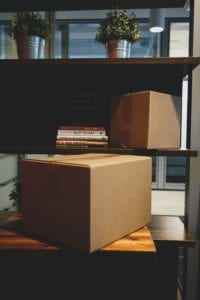 The cheapest isn't always the best
It is easy in the pursuit of profits to go for the supplier who offers a product at the cheapest price, that's good business acumen, right? Well, that isn't always the case on Aliexpress. This is because quality often carries with it a certain price tag, and the cheaper the product the more the likelihood of it containing cheap materials for the supplier to be able to offer it at that price. This in turn has a knock-on effect on the other suppliers selling the same product such as a white cotton T-shirt.
Which in order for them to stay competitive they'll gradually swop out the cotton in it for polyester reducing the overall quality of the item for all the suppliers of said item on Aliexpress. This in turn means that no matter the supplier of a product that's being priced competitively you won't be able to give your customers a quality offering, which can have disastrous effects on your businesses' brand image if the product is an essential item in the niche you serve. So it helps to not always opt for the cheapest supplier when looking for an item on Aliexpress, as that doesn't always translate into more profit for your store.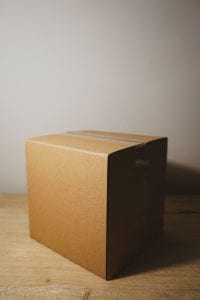 Reliable vendors
The reliability of a vendor is reflected in their ratings on Aliexpress, and if its reliability you're looking for, then it helps to make your choice based on this. The more positive a vendor's reviews and stars are, the more reliable they are by default, as this is a reflection of the customer experience their clientele has had, and a good indicator of the experience you'll have using them too.
This is important to remember as there are suppliers out there to make a profit and nothing more, this means that they ignore aspects of the supply chain such as presentation which can have a domino effect on the overall quality of the products you offer to your customers, and your brand image by extension. Choosing a supplier of this nature can result in your invoice being included in the package, and you don't want this as a dropshipper as it comes off as unprofessional to your clientele.
You can discern a bad supplier from a good one from their ratings and product orders, but a lack thereof doesn't mean a supplier is automatically bad, especially if they're new to the platform themselves. But it is a call for concern should a supplier who's been on Aliexpress for a long time not have the ratings and product orders appropriate to their time spent as a vendor on Aliexpress. Which is important to keep in mind when making your choice.
Any dropshippers checklist to keep in mind when choosing the right supplier on Aliexpress should include the following criteria:
They should be a top brand. Try to go for suppliers on Aliexpress who carry with them Top Brand status. This is a title only granted to vendors who provide an excellent level of service to their customers, and if that's what you want from a vendor on Aliexpress you should keep an eye out for Top Branded rated vendors.
Make sure the vendors you utilize are prompt with their responses, anything longer than a day can put your business in serious jeopardy.
Ensure the communication channels are good between you and your supplier. With them making their terms and conditions clear and free of any hidden caveats, and that they respond to any queries you might present to them in full.
Once you've decoded the steps to securing a sound supplier off Aliexpress it is only natural that good sales for your store shall follow. As you will have the customer service aspect of your business safe and sound in the hands of a supplier whose standards and goals sync up perfectly to that of your store.