7
min read
The lifeblood of any dropshipping business is to be known and having a presence online is key to running and operating a successful dropshipping outfit. Ranking on Googles search engine is a game for the long haul, an accomplishment that only comes after a long time of running your business and a lot of articles to get your store up the search engine hierarchy. In the mean-time, Facebook ads are a great way to reach out to a wider audience on the internet and establish your presence online in the absence of organic SEO traffic that will turn your dropshipping store into a hub for dropshipping activity. Whereas SEO generated traffic is often fleeting, with the majority of traffic generated from Google being done in research mode as opposed to people looking to make purchases, Facebook ads are a lot more engaging and target consumers relevant to the particular niche you service in the dropshipping industry. A tactic that has been proven to generate more sales on average than ranking highly on a search engine.
Facebook ranks amongst the best marketing platforms for those in the dropshipping business, with over 2.7 billion monthly active users as of the second quarter of 2020, you have access to well over a quarter of the earth's population made up of individuals from every corner of the globe. You don't have to design content to match SEO standards in the hope of attracting traffic that you hope will later translate into sales, instead with Facebook ads you can approach potential consumers directly, engage in a bit of product research through customer engagement and get a general feel and idea of the market beforehand.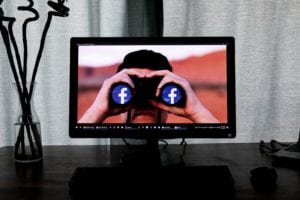 The basics of Facebook ads for your dropshipping site
The goal of any dropshipping business is to maximize the number of sold products on your store, this you do by generating more and more traffic to your dropshipping store. As SEO rankings are more of a marathon than a race, Facebook takes first place when it comes to achieving this goal, all you need to do is develop a clear concise goal of what you want your Facebook ad to be.
One of the factors that place Facebook ahead of other sources of traffic and revenue for your site is its unique features for those who choose to advertise with them. Such as the ability for Facebook to display your ads alongside normal newsfeeds, and the option to showcase it separately as a sponsored ad. This means that the majority of Facebook users, your ad will be shown to won't just sideline it and scroll past, but rather they are more likely to click and engage with your ad as they would a normal post from their friends in their newsfeed.
Facebook also cleverly shows the number of total comments on a post rather than just the number of total comments for a recently viewed post. This is because Facebook knows that first impressions are everything and they aim to make the first impression your ad gives to its users a memorable one.
The structure of Facebook ads for your dropshipping store:
There are three structures to a successful ad campaign for your dropshipping store, and they are as follows:
Ads– the adverts that will be showed to the users
Ad delineation– ads that are categorized based on your target audience and budget
Campaigns– a rough determinant of your advertising objectives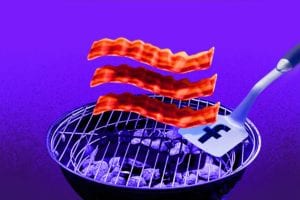 Campaign
This is the first step to a successful ad run on Facebook, and it involves setting and deciding a set of primary objectives for your ad. You need to decide on the types of ads for your dropshipping website, you have a choice of two sets to choose from- One is an ad of your entire dropshipping website and the other ads of specific products.
Your first set of objectives for your ads should be set as follows
Maximizing the amount of traffic to your dropshipping store
Increase the audience and customer base of your store
Make good on offers
Get more likes
Grow your brand awareness
Capitalize on the sale of individual products on your dropshipping site through your ad campaign
The campaign phase of your dropshipping Facebook ads should act as both a blueprint and guide for how you want your ads structured. In it you need to delineate your ad campaign and categorize each ad separately, assigning to each one a specific objective.
Ad Delineation
This step in the Facebook ad process involves you ensuring your ads reach a relevant audience on Facebook. If you cater to the sports niche on your dropshipping store, Ad sets are the process of ensuring that your ad campaign reaches individuals interested in sports, or who have purchased sports-related items. Now ordinarily this wouldn't be possible on Facebook unless you were a hacker extraordinaire, but Facebook wouldn't be the subject of this post if they didn't already have a tool that connects your ad to its intended market and relevant audience.
That tool being Facebook Audience Insights. It is part of Facebook Ads, and it requires that you fill in a set or field to ensure your ad is shown to the right audience, in it, you set your ads to be shown to people residing in a specific area, or for it to be shown to friends of an individual who has just purchased an item from your dropshipping store. It, in essence, ensures your ads get the highest amount of engagement by zoning in on individual members of Facebook who have shown an interest in similar posts, and groups to your product.
Ads
The final stage of the ad creation process, this step is a combination of campaigning and Ad delineation in their most relevant form to the final step of the process. It involves the actual creation of a live ad. In it, you will create a visually appealing ad, mix and match logos, descriptions, and images to see which one works the best at increasing traffic and sales to your site.
It is important to run A/B tests at this point, as something as simple as a change of color can boost your conversation rates by up to 100%.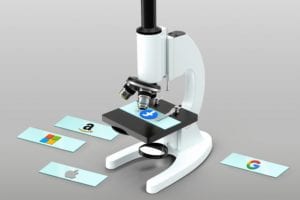 Get Your Audience right
Since dropshipping is done in service to certain niche markets within the sector, connecting your ad to an audience within that niche is vital. You wouldn't sell beach shorts to Eskimos now, would you? This is where researching the niche you service within the dropshipping industry is vital, and the services offered here at Product Mafia become an invaluable resource to nailing your Facebook ad campaigns on your first try!
Separating the gold from the copper
Facebook audience insight allows you to determine a target audience for your ads, distinguishing its users and grouping them into a single group that is most likely to respond to your ad. Some of the points of interest they use to achieve this are:
Personal posts (which offer key insights into user preferences)
How many times a user purchases an item
Age
Occupation
Personal interests (things such as the groups they are in, posts they like, and pages they've commented on)
This is the perfect tool to help your ads reach a target audience with a bias towards the items you have on offer in your dropshipping niche!
Another nifty feature you can utilize with Facebook ads is a preferred viewers list. This allows you to draw up a list of preferred customers to whom your Facebook ads will be shown, this list can be created from email addresses. And can include previous customers who have made a purchase on your site, people who commented positively on your blog posts, or those who have contacted you in the past with regards to the products you sell on your store.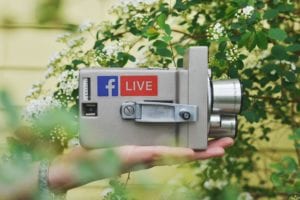 Ad placement
Facebook offers you a choice of 5 options when it comes to ad placement on their platform, and it is as follows:
Desktop right column
Instagram
Desktop newsfeed
Audience network
Mobile news feed
It is a generally accepted fact that placing your ads on desktop newsfeeds and mobile newsfeeds generate the most traffic, with the desktop right column ranking the worst in terms of traffic.
Payment
There are two payment options for your ads on Facebook. One is paying to have your ads shown to users on a daily basis and the other is a lump sum invested into your ads that will keep them in circulation for a specified amount of time. It is best to play around with the available payment options based on your budget until you find one that works for you and your dropshipping site on Facebook.
Facebook spends your money in two ways:
CPC (cost per click)- in which Facebook will spend the money you have allocated towards your ad campaign every time someone clicks on your ad. If your budget is $100 and the cost per click is 1 cent, your ad will cease to be shown to your intended target audience after 1000 people have seen and clicked on it.
CPM (cost per impression)– cost per impression means Facebook will use the money you put into your ad campaign every time your ad gets viewed by 1000 people, at which point your ad will cease to be shown through their platform.
It is very important you familiarize yourself with how Facebooks ad system uses the money you allocate it in your budget, so as to design a suitable budget that will reach the intended number of people you wish it to with all the ads you will launch on Facebook.
Conclusion:
The ins and outs of dropshipping can seem like a treacherous path, especially if you're new to the industry. But getting a grasp on the inner workings of Facebook ads to organically increase traffic to your dropshipping store in the absence of high SEO rankings is definitely one way to walk the path of a successful dropshipping company and come out of it unscathed. Which is what we hope this article has done for you today!