4
min read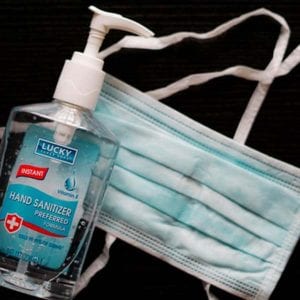 Dropshipping in the age of the Coronavirus pandemic can be profitable but, it should be approached cautiously.
Dropshipping products remain feasible despite the difficulties that the pandemic brings to dropshipping entrepreneurs. The continuous spread of the virus to many countries worldwide prompted the government to implement measures to slow it down. Most of these measures restricted not just the movement of people from one place to another these also delay the delivery of goods into and from the affected countries. 
As more and more people are staying at home voluntarily or in compliance with government orders, their buying behaviors are shifting too. Non-essential products are not selling that well like they used to before the onset of Coronavirus. Shoppers are now prioritizing essential products in these niches to support their needs and keep them healthy while in quarantine.  
However, some merchants saw sharp spikes in demand and are taking advantage of the shortage of some essential products to generate higher profits through price gouging. While manufacturers, recognizing the opportunity to drive more sales, are flooding the market with products that they claimed to help prevent or treat Coronavirus. Noticing that many businesses are profiteering from the miseries of other people, marketplaces and institutions have implemented policies to address the issue and these include banning specific products for sale. 
To save yourself from headaches in the future, make sure that you avoid selling these dropshipping products amid the Coronavirus.
Banned Products to Sell or Advertise 
N95, surgical masks, and sanitizers are vital items commonly affected by online price gouging. To fight the escalating abuse on its marketplace, eBay banned all items that it believed to be prone to price gouging.  
Facebook had imposed a ban on ads for medical products suggesting limited supply, prevent or treat Coronavirus. Meanwhile, Google is banning ads temporarily for medical face masks and still evaluating if other products that protect against the Coronavirus will be banned in the coming days too. 
Although Amazon has already removed third-party listings that it found guilty of price gouging and profiteering, it has not banned the sale of the surgical masks and other medical products from its platform yet. The Ecommerce giant, however, is not selling N95, surgical masks, facial shields, surgical gowns, surgical gloves, and large-volume sanitizers to the general public starting April 1. The sale of those goods and other medical supplies are now exclusive to hospitals and government organizations combating the Coronavirus only.  
Untested/Unregistered Products by the EPA 
In response to the products claiming to protect people from Coronavirus that are flooding the market, the Environmental Protection Agency (EPA) threatened to take legal action to retailers that sell them. As these are untested and unregistered, they can be harmful or ineffective and give a false sense of protection to people which could be dangerous. 
Unapproved Coronavirus Drugs and Treatment Products 
Seven companies in the United States were issued warning letters for selling fraudulent Coronavirus products by the U.S. Food and Drug Administration (FDA) and the Federal Trade Commission (FTC). As the concerned products are unapproved drugs they pose huge risks to patient health and illegal to sell. The products produced by said companies were colloidal silver, essential oils, teas, and tinctures. At present, there are no vaccines to prevent Coronavirus or approved drugs to treat those infected by it.

Counterfeit Products 
President Donald Trump signed an executive order in January to prevent counterfeit products from overseas from being sold to US consumers. Fines and other penalties will be imposed on eCommerce marketplaces, warehouses, and merchants that will facilitate the import and sale of counterfeit goods. Counterfeit goods from abroad cost American jobs, potentially harm consumers, and damage the US economy.
Trademarked Products 
The sale of trademarked products without the approval of the trademark owner is illegal. It's not only the unhappy customers that you have to deal with, but there's also the trademark owner who can sue you for copyright or trademark infringement. Being sued is the "death penalty" that every drop shipper wants to keep away from. When this happens, it's the end of your dropshipping business.
Final Words 
Before you jump into selling Coronavirus-related products or banned products at these times, you might want to know first on what you're rushing into. You wouldn't want to earn lots of money at first and lose everything later when the law comes knocking at your door. Keep yourself informed on what's happening in the country you're dropshipping products into and the industry you're in as they can have a huge impact on your dropshipping business operation. 
Dropshipping in the age of Coronavirus is potentially profitable. Just make sure you're dropshipping the right products.