4
min read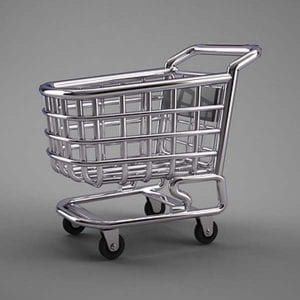 A professional-looking dropshipping website helps you sell products and grow your brand.
Having a dropshipping website enables you to sell dropshipping products 24/7 all through the year. You don't have to close the store at night or during the holidays allowing you to earn more sales than you do with a brick and mortar eCommerce store. However to have a dropshipping website, either you build it yourself or hire web developers or designers to make one for you.
A website with a good layout and user-friendly navigation will have a low bounce rate and high conversion rate. The ease-of-use and attractiveness of your website can make your website visitors stick around long enough to see what products you're selling. Will building your site from scratch will offer all of this? Or, should you leave website building to a professional web developer?
To help you decide on what course to take when it comes to building your dropshipping website, consider the advantages and disadvantages of each option.
The Pros and Cons of Buying a Dropshipping Website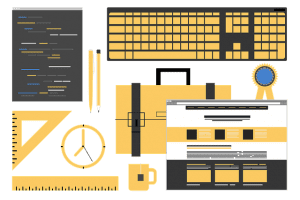 Hiring a web developer can easily get you a pre-made website that has all the customization and functionalities you'll need for dropshipping. However, the convenience of buying a website comes with disadvantages that you'll have to weigh carefully as the consequences might be more than you can handle at the early stages of your dropshipping journey.
The Pros:
You'll have a custom-built, professional website that makes you unique from other dropshipping sites.
You can save time and money by letting professionals build your website.
You can have an SEO optimized website for Google to crawl and rank to show in search results.
You can get a mobile-friendly website to accommodate the majority of mobile shoppers.
You'll have a quality dropshipping website that was not done in a rush with all the necessary functionalities and features in place.
No website builder advertisements that cheapens the look of your site.
The Cons:
You can't learn how a dropshipping site is done and might struggle financially and technically in growing your business.
You can spend more money running it as a pre-made site can be expensive to procure, maintain, and upgrade.
You can get scammed by companies offering pre-built stores with quick turn-around-time.
You need to invest a huge amount of money in buying the website and running ads to sell your dropshipping products.
The Pros and Cons of a DIY Dropshipping Website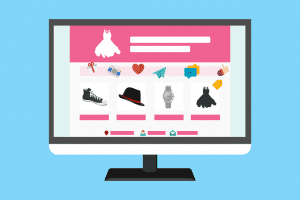 Building your dropshipping website from scratch is a great solution if you have a small budget or are not ready to hire a pro to build one for you. Nowadays, you can easily build a basic dropshipping website with platforms that bundle website building together with hosting. This you can do by following step-by-step instructions and using templates and layout schemes available for the plan you'll choose. Shopify, Wix, and Squarespace are just a few of the website platforms that offer these bundles but there are other options available if you do further research.
To get an idea of what are the best website platforms being used by dropshipping business owners, I suggest that you read this article. A DIY dropshipping website has the following pros and cons.
The Pros:
DIY website builders and hosting are cheaper compared to a pre-made website.
It is easy-to-setup with the help of tools and tutorials.
Support forums are usually available where you can ask for help in resolving issues.
It's a great option for beginners with a small budget.
It's ideal for a simple dropshipping site with a few pages.
It's a good starting point if you're not certain to invest a lot of time and work in it and make enhancements in the future.
You can gain knowledge and experience in making a website.
Maintenance and upgrades will be cheaper because you can do them yourself.
The Cons:
Your site will not look unique as you are only using available templates as any other dropshipping sites do.
Many features and functionalities are flash-based making your site not mobile-friendly.
You might be forced to show the website platform's logo.
You might only receive basic SEO tools that many people who built their websites on the platform that are using as well.

Should You Build or Buy Your Dropshipping Website?
The decision to build or buy your dropshipping website depends on your goals, budget, skills, and other factors. You should thoroughly assess the pros and cons of building or buying your site. If you're just starting with dropshipping, building your dropshipping store from scratch might be your best option. You can use it as a stepping stone to begin selling dropshipping products and as your business grows, shift to a more professional eCommerce solution.
However, if you think that buying a pre-made dropshipping website is best for you, check out this article to know where you can buy one. Regardless of what option you take, you should focus your efforts on driving traffic and sales to your store. Because if you fail on these, you'll likely abandon or sell your dropshipping website in the end.