3
min read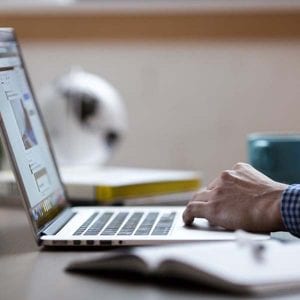 Buying a dropshipping site saves you time to learn the necessary skills and the learning curve to build one.
Toying with the idea of purchasing a dropshipping website? Buying a website, brand new or already running, is like investing money on an online real estate. If you choose carefully and maintain the website correctly, you can make an income stream to grow without starting your dropshipping business from scratch.
Purchasing a pre-made dropshipping site cuts down the work for you but is it worth it? There are downsides to buying websites that you have to consider.
#1: You can't learn how a dropshipping site is done.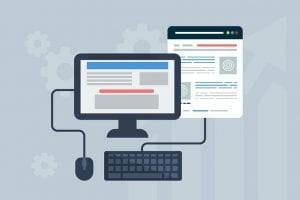 The main benefit of buying a pre-made website is also the main drawback of this choice. When you don't build your dropshipping store yourself, you can never learn from experience. If you are planning to be in the eCommerce industry for the long term, you might struggle in growing your business because you didn't learn from the ground up.
#2: You can spend more money running it.
Buying a dropshipping site can be expensive. A brand new website can start at $149 while a running website or turnkey dropship website can cost more. The price depends on how established and profitable the dropshipping business already is. There's also the issue of maintenance. Every time you need something fixed or updated, you'll have to contact the developer to handle them for you – and that takes money.
#3: You can get scammed by companies offering pre-built stores.
Many companies are offering pre-made dropshipping websites online with as fast as 24 hours delivery. Some offer as low as $30 to create a simple and beautiful dropshipping site in 72 hours but, if you look at their website, it doesn't look professional and looked like it was put together hurriedly. Many advertise that they're a Shopify Partner to make it appear that they're legitimate developers. Yet, it does not guarantee that you'll get good profits as they promised.
Given that $30 is not that big of a loss if you'll get scammed but, doing things yourself can make you learn more about the ins and outs of eCommerce, especially dropshipping. The experience is priceless because through trial and error you can gain skills that will make running a profitable dropshipping business easier for you.
Should you build or buy your dropshipping website?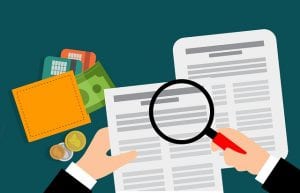 If you don't want to deal with the downsides of buying a dropshipping site, then go and build it yourself. This post can give you tips on how to create a professional-looking website that builds trust. However, if you can afford to buy an already built store, these websites have dropshipping stores for sale. You can find more options by conducting research online.
Marketplaces for Turnkey Websites:
Exchange Market Place
Flippa
Turnkey Nation
The Warrior Forum
Empire Flippers
Pre-Made Website Companies:
Premade Stores
Woodropship
Alidropship
Black Skarab
Website Butlers
Disclaimer: We are not connected in some way or affiliated to these companies and just list them here for information purposes.
Final Thoughts
Buying a dropshipping site is an option that you can explore. Yet, it requires a lot of skills and money to maintain and grow. Even if you acquire a successful dropshipping store if you don't have the experience to drive traffic and sales, it will fall. You might end up selling it just to recover some of your losses.
If you're a beginner who doesn't have the money and the experience to take on dropshipping products, building your business from the ground up is better for you. Know how dropshipping works and apply what you learned in creating your dropshipping site. You'll make mistakes but you'll certainly learn through experience. After all, the experience is the best teacher.