4
min read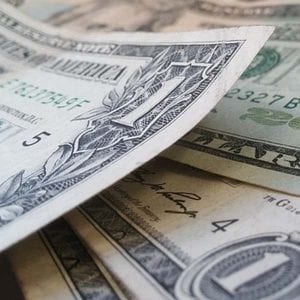 The lack of money to invest make some people hesitate about dropshipping.
A dropshipping business is a business model that only requires a minimum capital than the usual eCommerce business. The convenience of selling products without inventory and having someone else handle the packing and the shipping makes this business concept very appealing to aspiring entrepreneurs. Yet, people want to know the estimated cost of building a dropshipping store and selling products to shoppers.
Technically speaking, you can build a dropshipping store with zero cost. You can build a Shopify store in less than an hour with the right combination of free apps. To do that, however, you have to invest a lot of time doing research and learning essential skills yourself. You have to trade time and hard work to avoid spending money on your dropshipping business.
To get estimates, let's discuss how much you will likely spend at every stage of your dropshipping journey.
Stage #1: Learn about dropshipping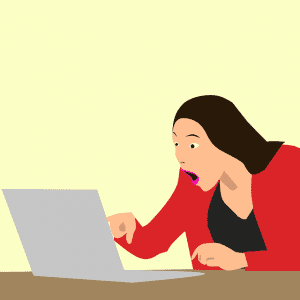 This is the most important stage in dropshipping that you have to complete. You have to educate yourself on how the dropshipping process works, who are the key players, what mistakes to avoid, and so on. Don't rush into dropshipping without completing this stage because you'll just be wasting time, money, and effort when you encounter issues that are too much for you to handle.
How much should you invest to learn about dropshipping? Zero!
You don't need to pay for dropshipping courses because there are plenty of free learning resources available on the internet. You can find everything you need on the web. For starters, you can use this guide to find the information that you need about dropshipping. Don't worry, it's free.
Stage #2: Sell products on your dropshipping store
All you need is a basic Shopify dropshipping store to start selling dropshipping products. Although you can use other website platforms, you need to pay for hosting and plug-ins or, the platform would be too complicated to set up by someone without a web developing experience.
To build a dropshipping store on Shopify, you have to subscribe at least to the Basic Shopify plan which costs $13/month. You don't have to worry about hosting and domain name because Shopify offers them for free. Unlimited bandwidth is also offered on all plans. Also, there are lots of pre-made features and Shopify apps available to use.
Do you need to pay for Shopify apps? No.
There are free and paid Shopify apps but to get started, the free ones are enough. You can always upgrade to paid apps when you're already getting more sales that the free apps could handle. To find the free Shopify apps, just visit the Shopify App Store and search for the specific app that you're looking for. Whether it's free trust badges, free fulfillment app, free conversion app, and any other free apps that you need to set-up and run your store, Shopify has them for you.
The total money you need to use Shopify? Just $13 per month!
If you, however, choose to buy a domain name because of the advantages of having one offer, you need to spend at least $11 per year for a professional domain. Choose a .com domain which is very popular than other domain extensions.
Other costs might include the logo creation which runs for $5-$20 on Fiverr but you have to create one yourself. You can use the free Shopify themes to design your site or spend an average of $150 for the best theme.
You can market your products for free and here you can find 5 strategies of doing that. The downside is, it will take more time and effort before you can see results. Yet, they can be a great source of free traffic for the long-term. The faster route to getting sales in your store is to invest in paid ads on platforms like Facebook, Instagram, Google, and YouTube.
The advertising budget depends on your experience in marketing, eCommerce, and creating ads. If you know a lot about them, $250 is a great budget. However, if you lack the knowledge and expertise, you can spend as much as $2000 before you can find success. Without prior experience in running ads, you can make lots of mistakes, and they're going to cost you money.
If you're planning to do email marketing, many apps offer a free plan for a limited volume and features. Check out this post to find 5 free email marketing platforms for your Shopify dropshipping store.
Stage #4: Register your business in your country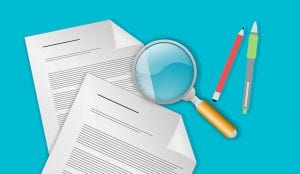 Although you can start a dropshipping business without a business license on Shopify, you have to consider the laws of your country about new businesses. You might be required to register your business and pay for appropriate taxes. You have to know what rules and policies to comply with to avoid legal troubles. I am not an expert on legalities which is why I recommend that you consult a lawyer to help you interpret laws correctly and know your rights as a business owner.
Conclusion
Can you start dropshipping with low to zero budget this 2020? Absolutely! Now that you have an idea how much money do you need to start a dropshipping business, there's no need to delay it any further. Start dropshipping already!