6
min read
Alongside Facebook and Google Ads, the biggest piece of branding that speaks to the marketability of your store is the store itself. Ad campaigns are but one aspect of a much bigger picture, with its most important piece being the store itself. Facebook ads are what attract potential buyers to your store, but it's your store and site that will convince people to trust in the brand image you're trying to build around your store, and place enough faith in that brand image that they'll eventually purchase items off your store. Your store is the golden ratio in the triad to dropshipping perfection, which is why we'll go through a comprehensive list of ways to ensure that your store's profits align with the success of your ad campaigns for the most profitable sync of store and ad campaigns, guaranteeing you sales.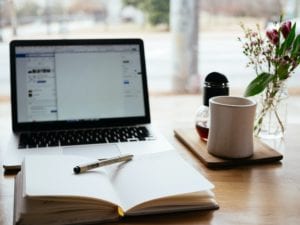 Fast response times
Customer experience is everything in the world of dropshipping, and that experience begins with your site's loading speeds. Having a page that lags and takes forever to open can be offputting to consumers, and deter them from not only using your store again but in the advent of social media, it can be the birth of a viral word of mouth campaign. One that will forever tarnish your store's reputation, and further earning potential that you once possessed.
A page that is slow to load is often the fault of the hosting service, or internet providers you chose to partner with to keep your store up and running. In some cases, people opt to use a free web hosting service, which is good if you're new to the industry, but after your daily page views pass a certain threshold, such web service providers are unable to offer a stable service by virtue of your increased levels of traffic to the site. It helps to read the fine print whenever you're dealing with a web service provider so you have a general idea of their limitations and suitability to your business.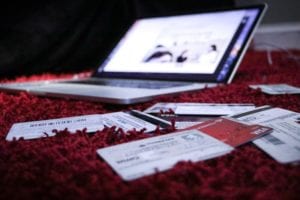 Determine the important pages of your website
Although such caveats may come up in discussions on how to optimize your site for search engines. Its good to remember that search engines aren't the only ones you should be concerned about when your store's structure is concerned because SEO optimization is ultimately about attracting more traffic to your site, traffic that without the very business model of the store becomes redundant.
Which is why you should keep the viewing pleasure of your potential customers in mind as much as you would, if not more than your SEO optimization when the layout of your store is in question. Always make sure you remember to include a privacy page, terms and conditions page, contact forms, about page, order tracking page, and shipping and refund policy page. No dropshipping store with the intention of presenting themselves as a professional outfit to the outside world can afford to go without these on their store.
Make sure your pages are in sync
People are known to be drawn in by aesthetically pleasing items, and your store shouldn't be any different. Make sure your store is neat and orderly with sections and headers that don't overlap and clutter a page, but ones that are spread out, and in order as to keep customers long enough on your page that they are enticed to browse further and make a purchase.
Separate the different sections on your page by relevance and importance. All too often do you come across a site that's cluttered with everything on the landing page. This not only screams amateur to your customers but makes them think twice about purchasing or ever frequenting your site again. Keep the design and layout of your store simple and trendy, employ the use of bright attractive colors that will capture your customer's attention. And use only high resolution, premium content images sure to attract potential customers into clicking on a product.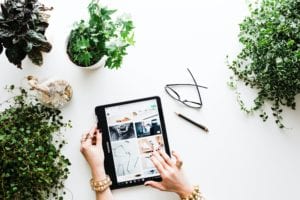 Start blogging
Featuring and developing a newsworthy blog is a good way of presenting yourself as an authority in your industry, and attracting a repeat customer base who frequent your store on a repetitive basis for both the products you have on offer and the awesomely entertaining and laconic blog posts. According to statistics, blogs are counted as the 5th biggest source of information right after news sites, Facebook, retail sites, and Youtube.
With a dropshipping store affording you the opportunity to offer internet users two sources of information in one. It is also a low-cost marketing strategy that can broaden your audience, and thereby generate more traffic and sales by extension. Always remember to ensure your articles are structured around your store and niche. You cant feature blog posts on political happenings when you're a dropshipper servicing the fashion niche.
Ensure your store is optimized for retargeting
Ensuring your store is optimized for retargeting as well as SEO is a great contingency measure for an inevitable reality that all dropshippers must confront at some point. The fact that for most dropshipping stores out there on the internet 98% of their visitors won't make a purchase on their first visit, which is where retargeting comes into play.
Retargeting campaigns in the form of pop-ups entice the traffic to your site to leave behind details like an email address, and from this information, you can launch a set of personalized ad campaigns via email designed to persuade them to come back to your store, and this time with the intention of making a purchase in mind.
An apple a day keeps failure at bay
If you wish to run a successful dropshipping outfit, you should be prepared to spend a copious amount of time on your website each day. It doesn't have to be anything as extreme as a 12-hour shift, but you should dedicate at least an hour (ideally more) of your time into your store on a daily basis, and follow up by doing the same for your store's social media accounts.
To run smoothly your store will need a human hand to intervene when stuff such as orders that need processing are concerned. You should also always be on standby to respond to customer queries within 24 hours or less to appear to be dependable to your consumer base and build on the type of reputations that turn into repeat customers down the line.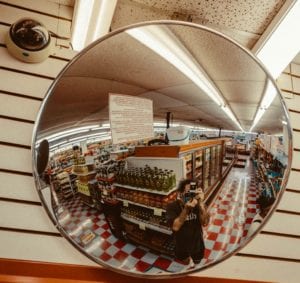 Keep an eye on the competition
Its time to get in touch with your inner Bond and go all 007 on your competition. A good way to stay in touch with the trends developing within your niche, and the products that are hot within it, is to spy on your competition through their social media sites. By doing so you'll start to become a recipient of their retargeting ads, and you can get a general idea of what products are selling well, and what kind of ad campaigns receive the most engagement from their social media pages.
You can save time and money on ad campaigns and products simply by looking at what works for your competition within the same niche and let them take a hit on unsuccessful ad campaigns and underselling products so you don't have to. This method counts as an unconventional way of marketing and product research that allows you to grow and learn your business from others who have already walked the paths that you hope to in the industry.
Use Product Mafia!!!
Last but not least is product research. All the information you've gleaned from this article so far is useless until you have products on your store in the niche that you service with a proven track record as far as sales are concerned with good customer engagement to bring in the traffic. Which is why we came into existence in the first place to address this need and make that information accessible to everyone.
Avarice and profits are the last things on our mind when product research is concerned, you having a store that's profitable is! Which is why you can have access to the hottest products in a number of niches with details of their customer engagement, the region in which they are the most popular. Along with a head start on your influencer marketing campaign. It helps to have an all in one research tool at your disposal, and it gets no better than Product Mafia if a serious and profitable venture into the world of dropshipping is what you want.
With all of the above-mentioned steps in mind, you'll have a store that's rearing and ready to go, long before the traffic starts rolling in. Every successful venture in life takes a lot of planning to do right, and planning and setting your ducks in a row before they go to market is one way to ensure your business is destined for big profits, and a solid footing in the industry long before your journey officially begins.