4
min read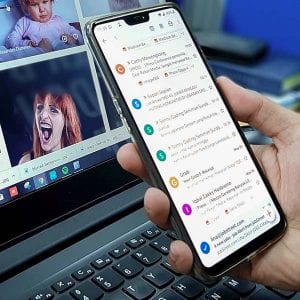 It's not easy to find the right influencer to market your products and even harder to convince them to work with you.
Instagram is a social media platform that has a median engagement of 1.60% for all industries. This is why more and more US marketers are using the platform. According to eMarketer, the percentage of US marketers that are using Instagram for marketing has increased from 69.2% in 2018 to 73.2% in 2019 and is expected to hit 75.3% by 2020. If you are aware of the advantages of using Instagram to promote your dropshipping products, you would likely be considering influencer marketing as a marketing strategy to boost your sales.
The right influencer can boost your traffic and conversions and get you more profits. The wrong one, however, can probably direct traffic to your site but, they'll less likely to convert because they either don't have interest in your products or they're fake followers that won't buy anything at all. Thus, you have to vet your influencers carefully so you will not waste your resources on those who can't deliver the results you want. Here are some mistakes you should avoid when working with influencers.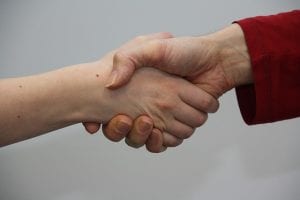 Finding the right influencer to collaborate with is just one step in the influencer marketing process. The next step would be to approach the influencer and ask them to market your products. Some Instagram influencers can be picky when it comes to picking the brands to work with. While some would work with you for a fee or free products but some would only promote your brand because they believe in your cause or, if they have tried out your products and were happy with the results. The latter is the best influencers to work with but unfortunately, they are harder to convince when you don't own the products you sell.
How do you reach out to influences to work with you?
Make a great first impression! Your first interaction with the influencer is critical because it establishes how communication between you and the influencer will be conducted. If the influencer gets the wrong impression about your business and your offer, they will likely reject your proposal or just plain ignore you. I suggest that you read this article to learn how to approach influencers the right way and make them pay attention to your offer.
After you have sent your first email or direct message, your work does not end there. No matter how charming and to the point your email is, you might not get a response from the influencer. If the influencer is getting a lot of emails, your pitch can get buried somewhere in the influencer's inbox and will never be read unless you take some necessary measures.

What should you do to ensure that your pitch will be seen by the influencer?
Sending a follow-up email is what most people do but it does not ensure that the influencer will see your pitch. To increase your chance of getting the influencer's attention, contact them through other channels. These channels could be any or all of the following:
Twitter
If the influencer has a Twitter account, tweet them to remind them that you sent an email. It's a more direct and immediate approach to communicate with someone. The influencer will not be able to miss it because it's there for all followers to see. You'll likely get an immediate response than with a follow-up email.
Facebook
Send a private message to the influencer's Facebook page to let them know that you're awaiting a response for your first email. The influencer can be prompted to reply to your message because leaving it unanswered could affect the influencer's response time on Facebook.
Website
Go to the influencer's website if they have one and send them a message using their contact form. If they missed your first email, reminding them through their contact form can pique their interest to check out what you have to say.
Final Words
Approaching influencers is not easy. You might face rejection with your proposal but don't give up. Not getting a response does not mean that your proposal has been rejected because the influencer might not have seen your pitch yet. If one strategy does not work, explore other means to ensure that they can read your pitch so you'll know if you can work with them or not. Rejection is possible but you'll have to persist to achieve your goal – and that's to work with the right influencer for your brand!