4
min read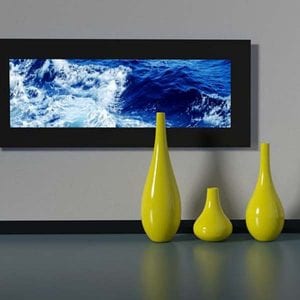 Finding the right dropshipping supplier is critical to the success of a dropshipping business.
Dropshipping suppliers play a key role in achieving success with dropshipping. As they handle the picking, packing, and shipping of orders to your customers, they should be reliable and have a high level of professionalism to ensure promptness and quality in their work. Once you work with them, they become your partners in growing your business. Therefore, you have to be careful in vetting your suppliers because the wrong ones can jeopardize your dropshipping business.
When it comes to the characteristics of the right dropshipping supplier for your business, I suggest that you check out this other article. To find a supplier for dropshipping products domestically and internationally, I'll be recommending different methods you can employ later in this article. But first, let's discuss the advantages and disadvantages of domestic vs. overseas dropshipping suppliers.
Domestic vs. Overseas Dropshipping Suppliers: The Pros and Cons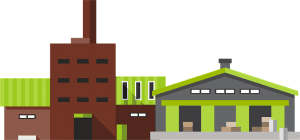 Consistently meeting customer demands and maintaining product quality standards are important in a dropshipping business. By having a wide range of options when it comes to sourcing your products, you'll reduce the risk of stocks running out, shipment delays, and refund requests. Sourcing dropshipping products from domestic or overseas dropshipping suppliers comes with pros and cons. So make sure that you have considered them carefully before picking an option.
Domestic Dropshipping Suppliers
Sourcing dropshipping products from domestic dropshipping suppliers that are located within your customers' local country shorten product delivery times. If you're dropshipping locally, you can easily conduct quality assurance inspection and get a faster response time to discuss any problems with your supplier. As you are supporting local manufacturers, investing locally boosts your brand image. Shipping is also cheaper because there will be no customs, tariffs or import duties to pay for.
However, dropshipping locally gives you a smaller option of potential domestic dropshipping suppliers. It's also easier to gain potential competition from other local businesses.
Overseas Dropshipping Suppliers
Dropshipping products from manufacturers and suppliers overseas can easily augment products and resources that are not available domestically. You can find more options for overseas dropshipping suppliers with more efficient and more advanced supply chain management systems when you source products from other countries.
However, the distance that a product will travel from overseas towards your customers will be longer which increases the cost of shipping and shipping times. Other disadvantages include the time zone differences and communication barrier that can hamper the exchange of information between you and the suppliers. Visiting the manufacturer on-site will be costly and time-consuming. You also have to deal with import clearance and customs broker with overseas sourcing.

Methods of Looking for Dropshipping Suppliers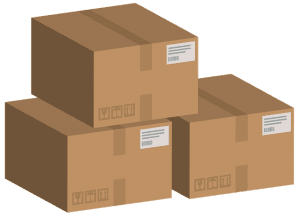 Dropshipping suppliers, both domestic and overseas, can be found in several ways. The most popular methods include:
Contacting the manufacturer
If you already identified the manufacturer of the products that you want to dropship, you can contact them if they offer a dropshipping program. In case they don't have one, they can direct you to their authorized distributors or wholesalers who offer dropshipping.
Search on Google using keywords like drop shipper, dropshipping supplier, dropship supplier, wholesale dropshipper, and so on. It might take a while to find dropshipping suppliers using this method as many of them have outdated websites and do not invest in SEO.
Researching online dropshipping directories
Online dropshipping directories maintain a list of local or international dropshipping suppliers. Some are free while others require a fee for you to access their lists. Just make sure that you are purchasing an authentic dropshipping supplier directory by conducting due diligence before paying for it.
Some popular sites that maintain dropshipping directories include:
AliExpress
Banggood
Doba
eSources
Indiamart
Inventory Source
Kompass
SaleHoo
The Wholesaler UK
Worldwide Brands
Order the products that you want to dropship from your competitors. Search in Google the return address in the package as it is more likely to be the supplier's address, not the fulfillment company.
Trade shows are the perfect venue to discover great products and connect with manufacturers and suppliers. If you got time and money, use this method to form new connections and gain a competitive edge over your competitors.
Get referrals from friends, family, peers, and colleagues to find dropshipping suppliers. Social networks like Reddit, Facebook, and Twitter as well as forum communities are great sources of information too.
Using dropshipping apps or services
Dropshipping tools like Product Mafia Product Spy can help you find the dropshipping suppliers of the products that you want to dropship. A premium subscription can give you access to a curated list of winning products that are updated daily. You'll also get the contact information of AliExpress, Amazon, and eBay suppliers and the essential reports, statistics, and Facebook ads to help build an effective marketing plan. Other dropshipping apps that can help you find dropshipping suppliers are Oberlo, Spocket, and Dropified.
Final Words
Regardless if you source dropshipping products from domestic or overseas dropsshipping suppliers, you should ensure to work only with the right dropshipping supplier. Never rush into an agreement without conducting your due diligence because you're putting your dropshipping business at risk if you skip this process. Vet your suppliers carefully as they will become your business partners in growing your business. Make use of the research methods in finding the best suppliers discussed in this article.