4
min read
Starting a business in the uncertainty of the global market can be a scary thing, and dropshipping is no exception. With the costs involved in hosting your own website, and running an eCommerce store wouldn't it be nice if you could be offered a free trial that allows you to sell your products on a trial basis and only pay once a certain threshold is passed? Sound a little too good to be true, especially with all the dubious promises companies make in their ads, only to negate on the promises they made in favor of a paid site. With Shopify's 50 order trail, sweet marketing lies are a thing of the past! With the dropshipping community in mind, Shopify now offers dropshippers the chance of creating their very own store completely free of charge until they sell their first 50 products. There are no hidden terms and conditions awaiting dropshippers in the woodworks once they sign up, and create a site with Shopify, or any other hidden caveats such as a time limit. It really is as it sounds, you create your dropshipping store in whatever niche you deem suitable, and only pay for your site once you've sold 50 products, no hidden strings attached. And as we always do at Product Mafia, we'll show you how to get your 50 order trail, step by step:
Become a Shopify partner
In order to gain access to this superb trail that Shopify has on offer, you need to access Shopify through its partner portal at https://www.shopify.com/partners. Once you accessed Shopify throw its partner portal, you will need to input your email address to gain access to the 50 maximum order trail.
Once you've input your email address and clicked on the join icon, you will be required to fill in your account details to officially register for the program. Once you're done with that, click on Create Account.
This will take you to a new panel in which you will be presented with the option of Create new partner account. To access the features on Shopify that will allow you to create and start adding to your store, you must first bypass a security measure put in place by Shopify, created to ensure your account is accessed by you the user only. So once you've gone onto your email account and opened the confirmation message, confirming your identity, you then proceed to create your account on Shopify and open your store.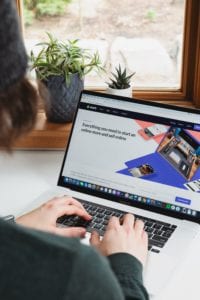 Create a new partner account
Once your identity is confirmed you will access a window with 5 different options for you to click on, chose the one that says Shopify Partners. This will return you to the Create new partner account, and upon clicking on it you will be presented with a more detailed account information form for you to fill in.
Welcome to your dashboard
Once you have filled in all the relevant details and agreed to Shopify's terms and conditions, click on the View your dashboard icon to gain access to your Shopify stores dashboard. On your dashboard, you will have access to a number of features for your Shopify store such as referrals, affiliate tools, apps, and even the option of adding team members to your Shopify store.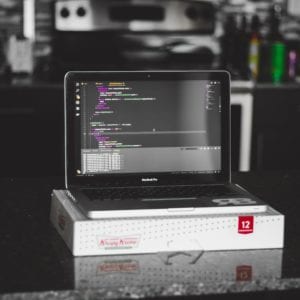 Creating your dropshipping store
To access the Shopify 50 maximum orders trail, click on the store icon in the top left-hand corner of your screen. This will open a window where you will be presented with a box that has two options for developing your store. To access the Shopify 50 maximum order trail, click on the Development store option. Once you have selected the Development store option, a small window will open beneath it requiring that you fill in further details such as store name, store URL, and your password. And once you have completed all the relevant details on the form, you will be given your very own Shopify store on which you can add products to sell and customize in a style and theme of your liking.
There you have it, your very own dropshipping store on Shopify that's free until you sell 50 products. With no time limit to the trial imposed on its users, this is honestly the best option for anyone new to dropshipping and wanting to try their hand at it and learn the basics of selling your first products in whatever niche you decide to serve.
To learn more about dropshipping, from the best products to sell in your niche, to the best ways to increase revenue be sure to read up on some of our other blog posts to help you along the way on your journey to becoming a dropshipping millionaire.