3
min read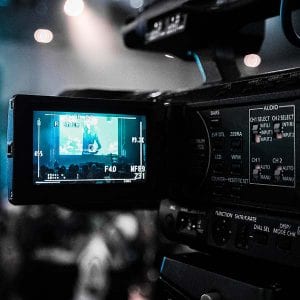 It takes money to create video ads for dropshipping products but there are ways to make one that won't cost you a penny.
The best things in life are free, don't you agree? Today, I'll give you some tips on how you can create dropshipping video ads without spending anything.
Don't have a video of your product? No problem! There are other methods you can do to come up with good videos for your ad campaign. Are you ready? Let's go!
Why create videos for your dropshipping business?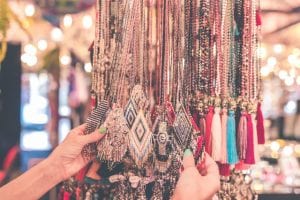 Many marketers who have tested still image ads and video ads found that videos generate more user engagement on Facebook than photos. The reason could be because scrolling users are forced to stop and pay attention to the video post before they can understand what it is about. People can easily scroll through image posts without giving them the time of day. With videos, however, they have no choice but to look at them for an extra second before they can move to another post. Photos only take a second or two to digest while videos require more attention and to get the gist, people need to focus more on them.
If you run dropshipping video ads, there's a high probability that they will be seen by users than you do image ads. Don't have the budget to create videos? Stick around so you can learn how to make videos for free!
What do you need to make videos?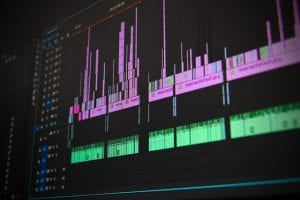 If you have the footage to create videos with, all you need is video editing software or dropshipping video maker. As I mentioned earlier, you can make dropshipping video ads for free and to do that, you'll use any of these apps with a free plan or free trial offer.
There are more options online but you'll have to do further research to find them all. I suggest that you also look for tutorials for whichever dropshipping video ad maker you'll choose so you'll have a guide to follow. Don't have footage to use or a product sample to capture footage with? I got the solution for you! Read on!
Finding the video to use for ads is a dilemma that many dropshipping beginners face. Working on small budget limits their activities and spending and they are always anxious about overspending particularly on ads. If you have a limited fund and buying product samples to capture footage and images will not be feasible for you at this stage, then use free stock photos, videos, and music!

Where to look for a free stock image, footage, and music?
There are several places you can get the things you need to create drop shipping video ads. From free stock images to cool sound effects, you can find what you need on stock footage sites without paying for them. Just make sure to stick only to content that does not require attribution or give credit to the creator of the footage you borrow. Read the best practices for attribution for Creative Commons and the terms of each site to know how you can use content the right way.
Free Stock Photos/Videos (may need attribution)
Public Domain Photos/Videos (not subject to copyright)
Free Music and Audio
Final Thoughts
Dropshipping video ads don't have to break the bank to create. A free dropshipping video maker and some free stock photos, footages, and music can help you make good video ads to market your dropshipping products. Take advantage of free plans and free trials being offered by many video editing software and video ad makers when you don't have the fund to get a premium subscription. You can always upgrade when you have extra money to spend to enjoy the more advanced features to turn good video ads to incredible ones.