5
min read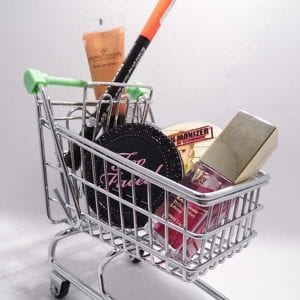 Shopping cart abandonment is an inevitable part of your dropshipping business but, it can be reduced using a few methods.
There is one problem that both online stores and brick and mortar stores have in common – abandoned cart before payment. Shoppers like to browse around the store looking for the best deals they could find. Though they are adding items into their carts, it is not a guarantee that they will buy them before they leave the store because 40% of shoppers are doing these for browsing purposes.
Meanwhile, those who have the initial intention to buy might encounter a problem on their way to check out that can make them change their minds about purchasing. In the end, they will just abandon their carts to go somewhere else. Every time this happens, you lose a certain amount of sales in your dropshipping store. Unfortunately, cart abandonment is unavoidable. In fact, around 75.6% of shoppers will add items in their shopping cart only to leave it without completing the checkout process. Though you can't avoid it, you can do something in reducing the rate of abandoned carts by employing methods to recover lost carts, and I'll be presenting four of them here.
What are the reasons for an abandoned cart?
Shoppers abandoned their carts for various reasons and these include:
They're not ready to buy and just want to get an idea of your shipping cost for comparison purposes.
They wanted to save the cart for later when they're ready to purchase.
The order value does not qualify for free shipping.
The estimated time is too long for the amount that the customer wanted to pay.
The shipping cost made a total purchase higher than the customer's budget.
The customer does not want to create/register an account before purchase.
Their preferred payment options are not offered.
They want to receive an abandoned cart email with a discount offer to save money.
Why try to recover lost carts?
Some customers that left their shopping carts might have liked their chosen products enough to add them in their carts in the first place. With a little push from your end, they might return to your store to complete checkout. By recovering abandoned carts, you can increase your sales without spending more money looking for new customers.
Through a cart recovery campaign, you can enhance your skills in assessing the cause of lower sales. You can identify the reasons why they did not convert in the first visit. Like for instance, if customers from a specific country keep abandoning their shopping cart then you should review your shipping costs as they might be too high. You can entice them to go back to your store by offering a free shipping threshold to make shopping at your store more affordable for them. Another scenario is when your product discount offer is effective at recovering lost carts then your prices are likely too high for an average customer to afford.
When you work on recovering abandoned cart sales you become a better dropshipping entrepreneur. You'll be able to pinpoint problem areas in your store and be able to better optimize it for conversions.

How to recover abandoned carts?
If some visitors have shown interest in your products by hovering on them or adding them to their cart, there's a chance to bring them back to your store to complete the purchase. The potential for sales is huge with this strategy. Five methods you can employ are push notifications, retargeting adds, abandoned cart email, abandoned cart messenger, and abandoned cart SMS. Let's discuss each method below.
Method #1: Push Notifications
Push notifications enable you to remarket to your site visitors. If you have a push notification app installed in your store, a button will pop up asking website visitors to subscribe for push notifications. When they have subscribed, they will get notified after shopping cart abandonment with your special offers to cajole them to complete checkout. The reminders can be set to send after some time which is usually within 24 hours of cart abandonment.
Some Shopify apps that you could use to send push notifications are Push Engage, PushOwl WebPush Notifications, and Push Monkey – Retention Tools.
Method #2: Retargeting Ads
This method presents the exact products that the customers abandoned by means of a Facebook or Google ad. To make this possible, you'll need to install a Facebook Pixel or Google RSLA in your store. Retargeting ads are effective at recovering lost carts without the need for sophisticated marketing skills.
Shopify App Store offers many advertising and retargeting apps that you could use such as RetargetApp, Facebook & Google Easy Ads, and Avada Google Tag Manager.
Method #3: Abandoned Cart Email
A popular method for cart abandonment recovery, emails are less effective than push notifications and retargeting ads because people are overwhelmed with emails every day. Email can sit in their inbox for days without getting opened. You'll need an intriguing subject line to catch their attention and compel them to open to see your pitch. It involves testing different copy, offers, and layouts to see which would be effective in recovering abandoned carts.
Abandoned Cart Recovery Email, Moonmail Recover Checkouts, and Abandonment Protector are just a few Shopify apps that enable you to create a series of emails to recover abandoned carts.
Method #4: Abandoned Cart Messenger
Compared to email, Facebook Messenger has higher open rates which boost the chance of messages to get seen. You can send a series of Facebook messages presenting your offer to shoppers to convince them to buy the products on their abandoned cart. For this to work, the customers must be subscribed to your Facebook page.
Some apps that you can try out are Recart FB Messenger Marketing, Smart Cart Recovery, and Messenger Chat+ Abandoned Cart.
Method #5: Abandoned Cart SMS
This method allows you to target customers with your cart recovery campaign even when they're offline. As they are more likely to check their phone messages than their email inbox or Facebook Messenger inbox, you can get an immediate response with an SMS message. It can get opened within 90 seconds on average compared to email that usually takes 90 minutes to open. This is why SMS has an open rate of 98% while email only has 20%.
Klaviyo, SMSBump, and SMS Abandoned Cart Recovery are some apps with SMS sending capability you can find in Shopify App Store.
Key Takeaway
Recovering abandoned carts offer many benefits to your dropshipping store. It gives you a second chance to sell your dropshipping products, improve your sales, and grow your customer base. When you can identify the issues in your site that prevent visitors from converting, you'll be able to better optimize it for conversion and increase your sales. By cutting down the rate of cart abandonment in your store, you can create a sustainable business for the long-term and gain loyal customers.