7
min read
The goal of becoming a millionaire is a universal one that we all share as human beings. Yet making good on such dreams is where many of us falter, especially when the limited resources offered to us through our means of employment are considered. This is why entrepreneurial endeavors count as one of the best modes of entry into that ever-elusive million-dollar club, and with conventional business models still limited to the wealthy with the requirement of large investments and even bigger start-up capital, eCommerce, dropshipping, in particular, offers entrepreneurs the opportunity to run multimillion-dollar businesses at a fraction of the cost of entry that is common to conventional business models. And here's how you can find yourself in the midst of wealth, at the helm of a multimillion-dollar dropship store yourself.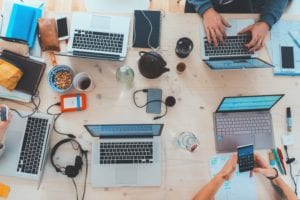 Rule No 1: pick the right niche and products
Niche stores are one of the most profitable sectors of commerce within the dropshipping industry, with thousands of successful stores around the world as a testament to this fact. This can just as easily be the tale of your store, all you need to do is ensure you pick the right niche and products to get you there. There are two types of products used within the niche sector of dropshipping and those are products with some kind of emotional attachment assigned to them, that trigger an impulse purchase. And those products with use in people's everyday lives, which when marketed correctly basically sell themselves.
Although the choice as to which of the two product types you'll choose to focus on the most in your store, is ultimately that of your own, we'd definitely recommend that you look into featuring products with use in everyday life on your niche store, and we'll explain why shortly.
First off to the list is advertising, as useful items often don't require an explanation as to why you need to purchase them, their marketability lies in their utility in everyday life. Ad campaigns for useful products require but a simple demonstration of how they work, and not much else in the way of an advert. They don't require over the top ad campaigns and promises that border on the storyline of a fantasy novel. Instead their utility in everyday life markets itself, which means you save up in ad campaigns that are simple and to the point.
A niche store also services a broad target audience, and with the exception of niche stores such as those offering customers beauty products. Most niche stores service a clientele that's not limited by age or gender. Say for example that you service the e-cigarette market with your dropship store, and e-cigarette refills feature amongst the best selling items on you have. This is because anyone who smokes e-cigarettes on a constant basis will obviously by extension require a refill on an almost weekly basis. So you don't need to sell them the idea or points as to why they should buy an e-cigarette refill, you just need to show them they can purchase one from your store, and sell them on the point of why they should choose to shop from your store opposed to someone else's.
It also helps to prioritize suppliers who offer free or affordable shipping, so you can be left with more money that you can invest in advertising.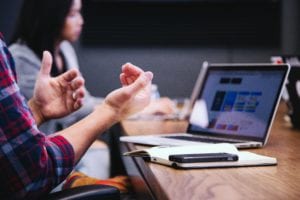 Rule No 2; Product Pages
This is an aspect of successful dropshipping that is often overlooked in favor of an often over-inflated analysis of the social media marketing aspects of dropshipping. Which isn't a bad thing in of itself. Rather it leaves out the other aspects of dropshipping which are just as important if not more so in you making conversions, and reaching the end goal of selling products on your site. As social media ad campaigns are but the first step to success, which includes driving visitors to make a sale once they are active on your site, a task made almost impossible should your products page not be as enticing as your ad campaigns are, and although we touch on the subject in a previous article, we do so in a broad sense whereas here we elaborate specifically on product pages.
When product pages are concerned it isn't enough to simply touch on the aesthetic aspect of your product pages, a good product page is a lot more than simply looking good, although this is an essential part of the process that shouldn't be ignored no doubt.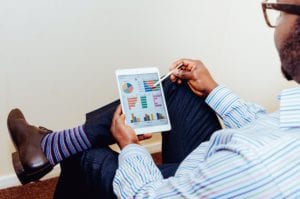 Rule No 3: Give your products best-seller status
Product categories act as a double-edged sword of a positive note. Helping you as the store owner store and sort your inventory in a more effective and worthwhile manner, whilst limiting your target audience to a broad and lucrative customer base through customer relations that turn into loyal purchases. You shouldn't treat your products any differently. Start off by placing the products you use in your social media ad campaigns in the best selling section of your store's product page. If you don't have one already this is a good time to start making one.
This is a marketing ploy that carries with it certain psychological connotations- which to users gives credence to the items you feature on your Facebook Ad campaigns, giving it a higher chance of being purchased as compared to if it were just a normal item on your store with no special feature to define it beyond the initial ad campaign. Listing advertised items as best sellers on your store's site also gives users the incentive to go back to that initial product even after they leave it to browse the other items you store has on offer for its users.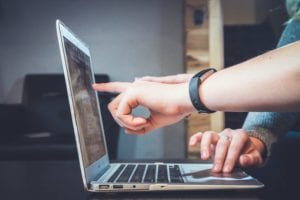 Rule No 4: looks do count, and don't you forget that
Contrary to popular belief human perception is 20 percent visual and 80 percent memory, which is why we listed Rule No 3 one spot above No 4 because creating a psychological incentive for a consumers mind to remember a product can lead to that consumer buying a product 9/10 times as indicated through study. But it still has to look good to leave a lasting impression, which is why this step of the process is so vital.
Always use clear, good quality images, and be sure to include shots of the product from different angles for the sake of authenticity. Trust and the in-person experience which have, and still do in many cases, constitute the majority of shopper experience in all departments of commerce. Your job as a dropshipper working in the eCommerce sector is to make up for that gap in consumer experience by letting your customers experience the product through perception, and high-quality images of a product from different angles is a great way to go about doing just that.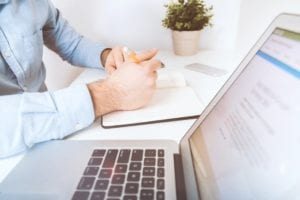 Rule No 5: Connect with your customers
The world of eCommerce is one that services a very conscientious audience, especially when consumer purchases are concerned. This is why a lot of ad campaigns for products today revolve around themes of charity and saving the earth. Just marketing a product isn't enough anymore, you need to establish an emotional connection with your intended audience nowadays, especially since other corporate brands do it so often, that most consumers expect that connection in all the brands that they use.
This is why niche markets work so well for dropshippers, as some industries can't market themselves under the banner of alleviating world hunger or bringing about world peace, but they can profit off the emotional bonds that often exist between consumers and their attachment to a product within a certain niche. Take for example a store servicing the sports niche, people looking to purchase sporting items will most likely be sports enthusiasts in a personal capacity, possessing an affinity for the outdoors and personal fitment.
Now you don't have to promise to plant a tree for every 100 sales of a certain item sold to increase your sales revenue as a dropshipper (such would be out of place and odd within the dropshipping industry). But sourcing your sports-related products from an Aliexpress vendor, whom you chose to work with based on the level of quality of the products he has on offer, and the fast and affordable shipping costs and procedures is.
As this works towards a seamless consumer experience for visitors of your store, which works towards customers building an affinity for your products. Which means whenever a sports enthusiast is looking for gear or a sports-related item your store is the first thing that comes to mind. That's what emotional connections to brands within the dropshipping industry are made of.
The internet and eCommerce give entrepreneurs the chance to become millionaires granted they have the patience, and know-how of how to go about achieving this goal. And when treading in unfamiliar waters it helps to have a light to guide you along the way, which is why product research tools like ours came into existence. With a roadmap and pointers on how to reach that ever-elusive gold at the end of the dropshipping rainbow, your journey to success is a matter of fate, etched in stone, guaranteed to be fulfilled in no time at all!