5
min read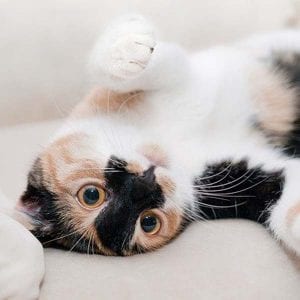 A dropshipping store focusing on particular niche positions you as a brand that a specific audience can go to.
Does a niche store interest you more than a one product store or general store for dropshipping? If this is the path that you want to pursue in dropshipping, then this article will be useful for you. Read on to learn what kind of niche dropshipping store you could focus on this year!
What is a niche dropshipping store?
A niche dropshipping store is a specialized store that caters to a group of people that share a specific interest. It is more established and more focused than a general store, but not as limited in terms of the product range as a one product store. To help you find the best niche for dropshipping, you can check out this post.
There's a lot of promising dropshipping niches in 2020 but, the key to finding the best niche is to look for something that you have knowledge about or have an interest in. It also should have a solid audience of potential customers. Choose your niche carefully because it plays a major role in the success of your dropshipping business.
Now let's move to pick a niche out of the best niches for dropshipping this 2020. If you haven't read yet our post about the 8 Most Promising Dropshipping Niches for 2020, I suggest that you check it out to have an idea of what niches would be most profitable this year.

To know which niche would be most profitable for you this 2020,  you have to assess the potential niches based on the following factors:
#1 Market size
#2 Competition
#3 Product and supplier availability
#4 Product demand
Let's dive right in and explore each of these factors!
#1 Market size
To understand how you can evaluate niches, we'll use the pet niche as an example.  Based on statistics, 49% of American households hold a pet. The pet niche is comprised of cats, dogs, birds, and other animals that people can keep as pets in their homes. In dropshipping, the broader your niche, the tougher the competition will be. Therefore, you have to niche down to find a small niche to market to. One segment of the pet niche is 'cat products' and I'll be focusing on this niche as an example throughout the article.
Here's a look at the interest in Google Trends for the niche. As you can see, cat products remain a popular research topic throughout the year.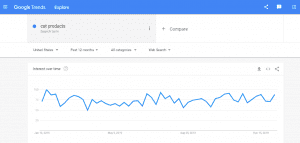 Source: Google Trends
By narrowing the niche, the focus in marketing products will be on cat owners only, not the pet owners as a whole. According to the American Pet Products Association (APPA), there are 47.1 million US households that have cats as of 2019. For a dropshipping business owner, this means there will be 47.1 million potential customers in the United States alone. This niche can still be segmented further based on cat breed, cat size, product types, and so on.
Based on the same APPA report, 35% of the pet owners are Generation Y and Millenials (born between 1980 and 1994), and 32% are Baby Boomers (born between 1944 and 1964). By knowing what your target market looks like, you'll be able to strategize the customer support and loyalty programs to offer customers to make them buy from you.
#2 Competition
After analyzing a niche based on the target market, the next step would be to assess the competition. Is the market saturated with thousands of retail stores selling the same product as you? Competitors can be other online stores and brick and mortar stores. What are the popular products in your chose niche and what companies are selling them?
Using the pet nail clippers on AliExpress as a product example, a Google search revealed all online stores that sell the same product.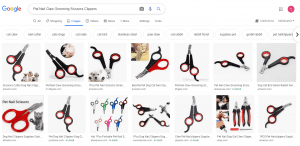 Source: Google
By clicking on the images, you can quickly see how much they are selling the product in their stores and have an idea of how much the profit margins would be.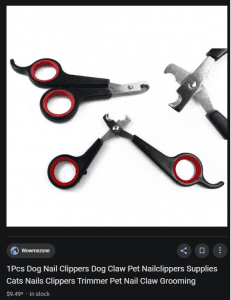 If you, however, use Product Mafia's Product Spy when searching for products, you can easily see the Product Cost on AliExpress, Amazon, and eBay as well as the Selling Price and Profit Margin.
In case the competition is high in a certain niche, you can still stand out from competitors by differentiating your brand. Here are ways you can do that.
When you have identified brick and mortar stores that sell the same products you want to carry on your dropshipping store, you can still sell them online, but you have to add some features to make them different from those being sold locally. This is called private labeling. You have to negotiate a deal with the product manufacturer or supplier to make your desired improvements.
#3 Product and supplier availability
The success of your dropshipping business depends heavily on your product. You have to ensure that there will be a sufficient number of reliable suppliers to provide the products in your chosen niche. Here's a screenshot of possible suppliers for the pet nail clippers in AliExpress.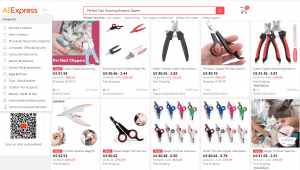 The suppliers must have a good reputation in conducting their business, quick to reply to communications, have reliable shipping options, and accepts returns.
Finding a supplier manually is a tedious task but if you have a Product Mafia subscription, the supplier links on AliExpress, Amazon, and eBay will be provided for you. If you prefer the AliExpress supplier, you can easily see their number of Reviews, Product Score, and Seller Score on your dashboard.
#4 Product demand 
A great dropshipping niche has a steady product demand. There can be seasonal products which only sell best on particular seasons like summer, Halloween, and Christmas and perishable, disposable or renewable products that need to be replaced or replenished after some time to give new sales opportunity for your store. For the cat products niche, it could be cleaning aids, grooming tools, clothes, cat food, toys, and bed.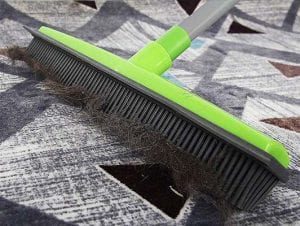 Key Takeaway
The right niche to drop ship products is the niche that shows lots of potentials when assessed using the above four factors. If it's something that you have knowledge or interest in, the better chance of success for you. You will not easily get discouraged when you're not seeing immediate results in your niche dropshipping store because you're working on a business that you're passionate about. ‍