4
min read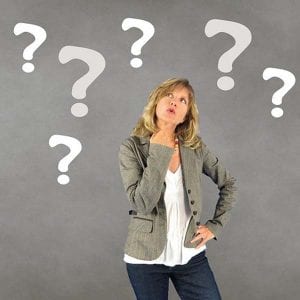 All dropshipping business owners want to be successful with their dropshipping venture. Yet, they find it hard to pick the kind of dropshipping store to start with.
Starting a business takes a lot of careful consideration and research. As it involves taking risks, failure is imminent. Without sufficient planning, things can go wrong along the way, causing a business to fall. The fear of failure cause many people to get stuck at the brainstorming stage, taking a long time comparing one product store vs general store vs niche store's advantages and disadvantages.
Since you're right here, I assume that you're facing the same dilemma too. To help you and other dropshipping beginners out there to finally pick the type of dropshipping store to set up, I have prepared this simple guide for you.

One Product Store: The Pros and Cons
A one product store is a store that sells a single product. The design of the website and all marketing efforts focus only on one product – nothing else. By focusing only on a single product, one product stores have a huge success rate compared to general stores. Let's look at the pros and cons of running a one product dropshipping store.
The Pros
You can serve an under-served market in any niches that you choose.
Targeting a particular group of consumers is easier.
The conversion rate is higher than the general store.
A high conversion rate means it will be easier to scale.
You'll have a better focus and find a profitable product.
A single product is easy to convert into a brand.
You can upsell with an upgraded version of the product or accessories that enhance its performance.
Easy to promote with influencer collaboration.
You can sell the store with less hassle at a good price.
Analyze information with less difficulty because you will only get feedback on one product.
Effortlessly sustain valuable customer service.
A single product gets all the consumer's attention.
The Cons
A single product has a higher chance of failure.
It may need a higher budget.
The flexibility of a single product is very limited.
It will be longer to set up if you'll build multiple stores to come up with the winning product.
A high risk of losing the market when there's no demand for it later on.
It may not raise enough money to support and sustain business expenses in the long term.
Marketing opportunity is a bit difficult to find.
The probability of return customers is low as people might need your product for one time only.
Best suited for dropshippers that…
Are willing to take risks
Can dedicate time to this store
Have skills in eCommerce, ad creation and dropshipping
Got great skills in product research and a knack for spotting potential winners
Has ad budget of more than $1000
General Store: The Pros and Cons
Just like a brick and mortar general shop, a dropshipping general store sells a variety of products with different niches. It has a bigger audience compared to a niche store and one product store, giving you the potential to generate more profits in one general store only.
The Pros:
You can reach more people when you sell multiple products.
Cross-selling of products is highly possible.
A general store is more stable than one product store.
It is flexible to start because you don't need to focus on a specific niche only.
You can test multiple niches in your store at the same time.
It has long term potential because you can easily pivot to different products.
Easiest and quickest to set up than other options.
Research is strictly unnecessary
The product choice is huge
The Cons:
Product-related tasks are overwhelming.
Competition is way too intense.
It's nearly impossible to rank high for the chosen keywords.
A proper marketing strategy is really hard to build.
You don't know what to focus on.
A general store is not brandable.
Collaboration with an influencer is difficult as there are many products to promote.
Conversion rate is low because most visitors are only checking out products without buying intent.
Visitors with no buying intent only consume the bandwidth and the paid marketing budget of the store.
A general store has more competition than a single product store.
Best suited for dropshippers that…
Are complete beginners who have a little appetite for risks
Have an advertisement budget of $1000 below
Niche Store: The Pros and Cons
A niche store sells a narrow range of dropshipping products compared to a general store but more than one product store. All the items have a unifying feature like a specific purpose (e.g. stress-relief, aromatherapy) or the buyer's hobbies or personal interests (e.g. yoga, biking). It has a smaller audience than a general store and may cater to the same audience as the one product store.
The Pros
Position yourself as the brand that a specific audience can go to.
Your credibility is more established than generalist dropshippers.
A more focused business that the right customers can relate to.
Management is easier than a general store because it's a much smaller business.
Have a well-defined product range.
Face moderate competition with a highly specific selection of closely-related products.
Have a clear idea of your customers' profile and be able to perform targeted marketing strategy
Higher conversion rates than a general store.
The Cons
You need to research to understand what you're selling and the people you're targeting.
Test one niche at a time to find a profitable one.
You limit your turnover and reduce potential sales.
Best suited for dropshippers that…
Have a decent appetite for risks
Have skills in eCommerce, ad creation and dropshipping
Have an ad budget of over $1000
Conclusion
The debate between one product store vs general store vs niche store when it comes to dropshipping will never end. People have varying views and opinions of things that may confuse you rather than help you with decision-making. Instead, assess your abilities and budget using the simple guide above to determine which type of store you can confidently operate. By working on a store type that is ideal for your current financial status and skills, you reduce the risk of mistakes and failure in navigating your dropshipping business.