5
min read
ProductMafia vs Ecomhunt & Dropship spy
As in our earlier January post, we have kept on top of reasons why we outshine our competitors.
I'm going to reiterate some points here, and introduce other areas in which we provide more value to users.
To summarise in advance:
We have a higher rating trust rating from established authorities

Our blog is better

We have a support forum – our competitors don't

We have a better affiliate program!
Customer Satisfaction
As mentioned in the previous article — which website has better customer satisfaction? We used trustpilot.com for our analysis and compared the results from the last time we posted, in January 2020.

Still, not a single review regarding ecomhunt. 4 months later and they still haven't stepped their game up. Incredibly bizarre.

Dropship Spy was on 76 reviews and now it is on 77 reviews. The 'Average' rating remains the same. It seems like they are not committed to improving their services. 22% of the reviews are ⅕  stars and 6% are ⅖ stars. Not great.

In comparison, ProductMafia has maintained an excellent rating with a high customer satisfaction of 4.7/5 stars. During the last 4 months, our reviews have soared from 155 to 227 reviews. This goes to show, we really do care about our users and audience, and that we offer a ton of value to visitors, even non-subscribed ones via our blog! Speaking of our blog…
Blog
Frequency
I counted the number of blogs posts we have, by counting the number of posts per page, and how many pages of posts there were.
Dropship spy – ~75 posts, first post June 2018
Ecomhunt – ~120  posts, first post October 2017
Product Mafia – ~490 posts, first post January 2018
As you can see, not only do we have more valuable content posted, but we post 4-5x more frequently than our competitors. In the eCommerce and dropshipping game, things change fast.
Relevancy
Okay sure, we have more posts. But how relevant are our posts in comparison? 
Let's see how the posts stack up when it comes to the global pandemic. 
I went through post history from February until now, and only looked at posts with 'Covid' or 'Coronavirus' included in the post title.
Dropship Spy:
I looked through the Dropship Spy history, and there is only 1 post regarding Coronavirus, and that was way back on 19th Feb. 
Many people were still traveling freely, I had just arrived in Bali for a 4 week holiday that day.
No updates since? No new posts on guidelines? No advice on improving shipping times, which products to avoid, any changes in consumer patterns and which niches are likely to win?
Nope. Just 'be honest and transparent with customers'. But very little substance.
Ecomhunt: 
These guys have taken a lot more initiative than Dropship. Respect.
Product Mafia: 
We are always on top of the game. We have advice on which products to avoid to not get banned by Facebook or Shopify, how to switch from Chinese to US suppliers, and general advice regarding dropshipping issues related as a result of Corona.
User Experience
Onto the final point regarding the blog comparison. What is the user experience when it comes to browsing the blog. It shouldn't be a mission to find the info you want.
Dropship Spy:
No search function for the blog! Yikes. If you have a particular topic you want to research, you'll have to manually go through each page. Not great UX.
Ecomhunt: 
These guys have a really chunky layout when browsing the blogs. You have to scroll through the entire page to go through the posts.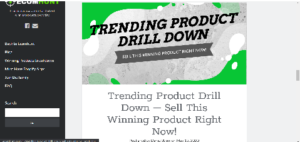 Dropship Spy and Product Mafia have a nice simple grid layout, so you can see lots of posts, without having to hunt through the entire window on your browser.
Product Mafia: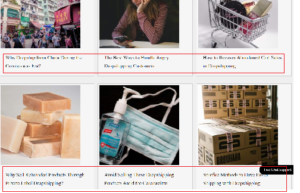 Ah, the kingpins again. We have a simple interface. Nothing fancy, but we have a search option, an easy layout AND we post different feature images for each article, so it's easy for a user to differentiate between posts while browsing. Winners.
Blog Conclusion
As you can see, Product Mafia has more frequent and more relevant content than our competitors. We also put more effort into curating our posts to provide a better, more user friendly experience.
Support forums

Product Mafia has a support forum available, whereas our competitors don't – they only offer email. This is not bad, but we opted for a more transparent system, where users can make public posts for help if they haven't already used our live chat support.
Affiliate Program
Did I mention that you can get rich just by driving new users to Product Mafia? We have a 60 day cookie, so anyone who signs up within 60 days via your link will be given a generous commission from the registrants subscription. 
I took a look through Ecomhunt's program, and they only pay you out for the first 12 months a user is signed to their service. We pay out monthly for the lifetime of whom you sign up. More years, more dollars for you.
We have a few videos where we introduce the program to you and give you further advice on scaling. I didn't find any such info on either of our competitor's affiliate pages.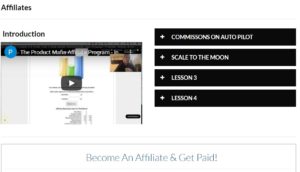 At Product Mafia we are all about giving value upfront before asking for anything back, so simply by offering a little further guidance upfront, we are offering a better service than our competitors.
Article summary:
As you can see, we offer the best service to our users. We win on trustworthiness, transparency, value given upfront via our blog, our affiliate program. This is not even mentioning the fact that the products we post are much better. Follow the link to see what I mean.