4
min read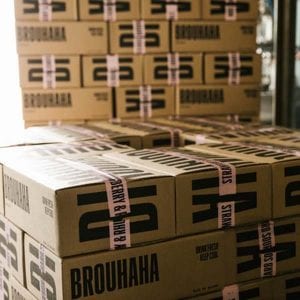 To ship packages to customers in the soonest time but, cheapest way possible is the goal of everyone with dropshipping stores.
All dropshipping business owners want their customers to receive their orders in the shortest time possible. Yet, this is a dilemma that many dropshippers had a hard time resolving when they're dropshipping products from China. The truth is, the solutions are available out there but, they're not willing or not prepared to take the risks that come with these methods.
Opening a business is always a gamble and a dropshipping business is not an exception. Risk is inevitable and required if you want to take your dropshipping business where you want it to go. Yet, it doesn't mean that you just rush into business blindly and expect great success. Taking dumb risks is setting yourself up for failure while making smart decisions will make your business successful.
Fast shipping is essential to the success of your dropshipping business. You might need to take a risk but you can mitigate it by making educated decisions based on facts and trends. In business, you have to lose some to win some. It's a reality for all business owners.
In today's article, I will share with you three surefire methods to have faster shipping with dropshipping. It will ultimately address the long shipping time issue with dropshipping but, be prepared to make some sacrifices. Let's dive in!

Dropship from Domestic Suppliers
Dropshipping locally from suppliers or manufacturers in your country and selling them to local customers can give you as fast as one-day delivery. If you're dropshipping locally, you can easily conduct quality assurance inspection and get a faster response time to discuss any problems with your supplier. As you are supporting local manufacturers, investing locally boosts your brand image. Shipping is also cheaper because there will be no customs, tariffs or import duties to pay for.
However, dropshipping locally gives you a smaller option of potential domestic dropshipping suppliers. It's also easier to gain potential competition from other local businesses. With this method, you have to settle with the following in favor of faster shipping:
Smaller target audience
Limited range of products
High competition from both online retailers and brick and mortar stores
Dropshipping from domestic suppliers is ideal for local dropshipping. To find local suppliers to source dropshipping products from, follow the tips in this article.
Hire a Dropshipping Agent
This is the best option when you prefer to dropship from China-based suppliers.
A dropshipping agent can be an individual or a company that offers its various services to dropshipping business owners for a fee. They make it easier and quicker for dropshippers to source great products from local manufacturers or suppliers in China, attach their custom labels, and ship to their customers faster than AliExpress suppliers.
Like your dropshipping suppliers, you should be mindful in picking a dropshipping agent. Not all dropshipping agents are genuine and the best. Don't be a victim to scammers who are out for your money. Check out this article to get ideas on choosing the right dropshipping agent.
Dropshipping agents can help you get faster shipping because of these advantages they have over AliExpress suppliers:
Quick order fulfillment using bulk fulfillment apps
More shipping options with fast shipping times
Fulfill orders during long Chines holidays
Hiring a dropshipping agent in China is ideal for dropshipping internationally because it's cheaper to ship to other countries from there than from the US.
Buy Inventory Upfront
By buying the inventory upfront, you'll have full control over your products. If AliExpress is where dropshipping business owners source products without owning inventory, eCommerce companies that buy their stocks upfront go to Alibaba. Alibaba is just an online directory and does not sell anything at all. Choose among the suppliers that are listed on Alibaba to bulk buy your products from. This guide can help you find the right supplier on the platform for wholesale buying.
When you own the inventory, you have the freedom to choose the shipping method to deliver your customers' orders. However, if you're receiving more than 20 orders a day, self-fulfillment may not work for you. Hiring a fulfillment center in the country where your customers are located can make shipping packages faster. The shorter the distance your products have to travel, the faster they can arrive on the customer's doorstep.
This method is ideal if you have a huge amount of money to buy products upfront. Faster shipping can be achieved within the country of the fulfillment center. If you, however, dropship internationally, it would be costly to ship from the fulfillment center to other countries than from China using ePacket. If you distribute to fulfillment centers to other countries you're dropshipping into, it will cost you even more money.
Key Takeaway
Faster shipping with dropshipping is possible. The methods presented in this article are what you're looking for. There are risks, yes but, if you make educated decisions to mitigate them, you're more likely to succeed than to fail. If you're ready for the challenge ahead, try these surefire methods already!