4
min read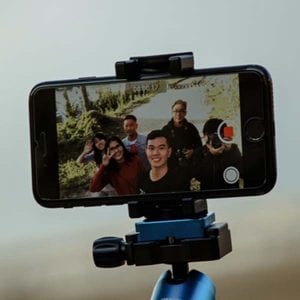 A free dropshipping video maker can help you build appealing videos for your social media and advertising campaigns.
Video content is more engaging than image content on Facebook. Video posts taking the lead over image posts have been noted on Instagram too. According to a study, video posts have a 38% higher overall engagement rate than image posts with the former getting an average of 2.1x more comments than image content. For a dropshipping entrepreneur who wants to stay competitive in the market, using videos to promote dropshipping products is a must-have strategy to incorporate in the marketing plan.
Marketing is one aspect of dropshipping that business owners can't do without. It is vital in getting traffic over to their dropshipping websites so they can convert them into customers. Yet, marketing products tend to cost money. From developing the video to launching a video ad campaign, there is the need to spend money to get things up and running smoothly and efficiently.

For those who are operating on a limited budget, it is a must to find ways to save on cost without jeopardizing any of the essential marketing activities. One way to cut down the cost is to create video ads for free. To do this, one should use a free dropshipping video maker, free stock photos, free videos, and free music. Read this article to know how it's done.
There are a lot of video makers and video editing software available out there but, if you're looking for the best free dropshipping video makers, I have 6 right here. Find out which one is best suited for your video production needs for your social media posts and advertising campaigns.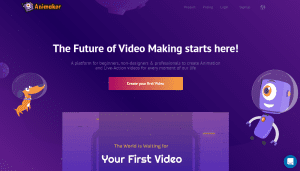 A web-based video maker to create animated videos online, Animaker has a simple interface that allows you to drag and drop items to the timeline. Many templates, images, audio tracks, and effects are available to add in your video to get the effect that you want. The free plan does not allow uploading of your audio and image files to be used in video creation. The final videos will have a watermark and can only be published directly to Facebook or YouTube.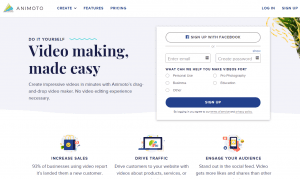 Dropshipping video maker Animoto does not have a free plan but it offers a 14-day free trial for its Professional plan. With a free trial, you can already create unlimited videos using premium features and download the final version without the trial watermark. By taking advantage of this video maker's free trial offer, you can make great videos for your dropshipping business for regular social media posts and advertising.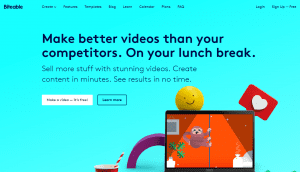 Biteable is among the very popular video ad makers for creating dropshipping video ads today. It has a free version that lets you create as much as 10 videos a month using available templates, images, music, and video clips. However, all videos created with the free plan will be watermarked and shared or embedded through a Biteable link. You can always upgrade to a premium plan to enjoy the full features anytime you like.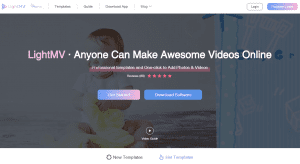 A lightweight video making tool that is free to use without limitations, LightMV has a clean and intuitive interface that makes video production so simple. You can create videos with your photos and the theme templates it offers. It works on Windows, Mac, iOS, and Android. With this dropshipping video maker, you can produce videos without watermark.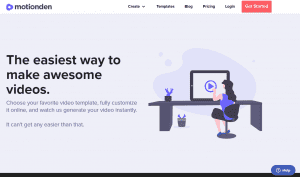 You can make social media video posts and video ads effortlessly with this free video ad maker. You can pick your desired video design and customize it using the tool's editing features. The free plan can last forever. It gives you access to the entire catalog of templates and creates up to 5 videos with watermark per month. To remove the watermark, you'll have to pay $9 per video.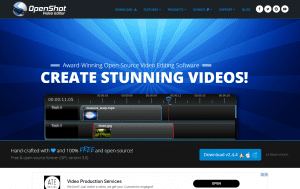 Free and open-source video editor OpenShot allows you to create videos without watermark. It is an easy-to-use video editing software that works with Windows, Mac, and Linux and supports most audio and video formats. This tool has a powerful animation framework and full of features that let you explore multiple animation possibilities.
Key Takeaway
Creating videos for advertising and social media purposes can be done without immediately signing up for a paid plan. A free plan or free trial is enough to make attractive videos that would compel viewers to like, share, or click through the link. If you're just starting dropshipping with a small budget, try out any of the best free dropshipping video makers listed in this article. They're very useful to start with and can be easily upgraded when the need arises.