7
min read
Marketing is the lifeblood of any successful dropshipping business in the modern era, but with so many avenues to choose from deciding which one works for you can prove to be a daunting task. Especially so if you're on a tight budget, and can't afford to peruse the various offerings out there on the internet until you find the one that works for you, which is why a tried and tested guide of the various ad channels that millions of dropshippers such as yourself have come to find great success in utilizing over the years is an always welcome reprieve. Ones that have come to earn the trust of industry veterans such as ourselves through their proven track records of large return of investments off small capital investments, so you can save yourself the time and the money trying to discover them on your own.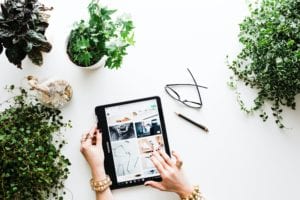 Digital marketing 2020
With the advent of digital marketing solutions geared towards eCommerce business solutions, marketing campaigns were previously the exclusive purview of big conglomerates and business titans with millions of dollars to spare. But as the influence of the internet grew to encompass the business world, marketing strategies had to be developed to keep up with the pace of an ever-growing digital community. Free to use social networking sites afforded business makers the opportunity to reach a global audience at virtually no cost to oneself, and although most social networking sites such as Facebook slowly caught on to this trend. The marketing solutions that they offered come at a tiny fraction of what it costs to market your store through conventional means, with a far more limited reach.
What's more, is that gone are the days where massive ad agencies spent days coming up with 3 minutes worth of ads at 3 years worth of wages as the cost. Now, all it takes is a couple of minutes, the right tools to discern your market, and a couple of dollars to get your ad across to thousands of people in a matter of mere minutes, if you're smart about it you could market your wares for free, and here are some of the best ways to go about doing just that: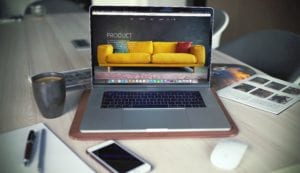 Email Marketing
Email marketing is a form of marketing that is as old as the internet itself and is the first line of defense in a solid marketing strategy. It has even managed to stay relevant despite the numerous new marketing channels that have come up since its inception, and that's something considering how many of those come into existence each year. Due to this staying power even in the face of so much competition, email marketing has proven to be a steady provider of solid conversion rates for dropshippers across the business spectrum and has birthed a number of professional courses alongside it enlisting the services of seasoned veterans to teach unskilled newcomers the keys to successful email marketing.
All this should act as incentive enough for you to get into email marketing yourself, and rake in some of those conversion points for yourself and your store. There are a number of steps to successful email marketing, but with the goal of optimization in mind, we list only the most relevant for the sake of importance. The first of which is growing your email list from people who want to receive emails from you. This can be done through subscription boxes on your website, emails collected during the sales process, and pop-ups targeted at visitors to your site who leave without making a purchase first.
Once you've collected an adequate amount of emails for your company, you need to create an ad strategy for the message you wish to convey to the members of your mailing list. Once you've decided on the kind of information you wish to convey to your customers ensure your messages are not taken as spam by not sending a message of the same subject more than once to the same address. Change it up and keep it interesting by sending an email marketing new products one time, and in-store discounts the next, make sure it's something that'll entice them to frequent your store again.
Always make sure that all the emails you send to your mailing list contain a call-to-action somewhere in your mail, this will give the recipient of your email the chance to forward it to friends, possibly landing you more subscribers and a bigger target audience with each email sent.
Some of the benefits of utilizing email marketing for your store include the ability to track visitor actions to your store and gain valuable insights that can help you optimize your store for better conversions down the line.
Free to use tools like Google Analytics are perfect for such an endeavor, as it helps you keep track of the people who patronize your website through email campaigns. Employ the use of tools such as Google URL Builder which will lace the emails you use in your marketing campaigns with special URLs, which will grant you insight into every action the person takes on your site. And you can see how many people convert or complete a goal and make a purchase on your store.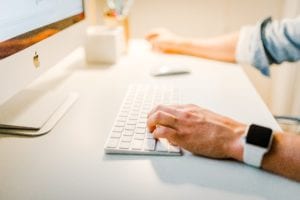 Instagram marketing
A social media presence is a vital component to the success of almost, if not all dropship stores out there on the internet today. It is one of the most lucrative marketing endeavors with the potential to drive crowd upon crowds of organic traffic to your store, on a daily basis. With one-half of the businesses on Instagram not even having an actual website outside of the platform itself, with Instagram acting as their primary source of income, and contact with their customer base. The marketing power of the platform speaks for itself.
With over 1 billion active users a month, and 80% of them following a business account on the platform, Instagram is well worth looking into as the platform to garner you visitors and conversion rates to match. As far as the Instagram market is concerned everything revolves around aesthetics, which is why a good Instagram account is one optimized for the aesthetic viewing of your potential clientele. As the threshold between gaining visitors and losing them through the platform rests sorely on some vital aspects of your profile which include:
Business Profile
Whenever you're using Instagram for business purposes, always ensure your profile is set to business as opposed to a normal profile as this will make you privy to the extra features and tools Instagram has on offer to entrepreneurs. Tools such as Instagram Shopping, Instagram Ads, and Instagram Insights. From which you can glean useful insights such as audience demographics, post impressions, follower growth, and post-performance.
Username
Select a username that's easy to remember and even more so to recognize. Instagram labels usernames as handles, and whenever you're determining yours make sure it ties into your brand and store, as not doing so creates the opportunity of users mistagging you in posts and comments.
Instagram Profile Picture
Your profile picture like a venus fly trap to its prey will draw in and retain the attention of all your potential customers, which is why it should be of premier quality and of the highest grade of pixel formats. Remember that your profile picture is one of the first things that an Instagram user will see as soon as they come across your page, and it'll feature next to every comment and post that you share on the platform. You should endeavor to use the same profile picture on all of your social media accounts as this will tie in with your brand image and strengthen it as well.
Keep your bio informative and intriguing
Considering Instagram only gives you 150 characters in which to describe yourself and your business, it helps to make sure it's a good one. A good bio for your Instagram account, especially for dropshippers is one that doesn't focus its entirety on explaining your business, but one that is all about your customers. Especially when it comes to what you can do for your customers. This will make your customers feel like they are part of your brand initiative and is a good way to make them feel welcomed enough that they'll end up on your actual store in search of the goods that you have on offer there.
Call-To-Action
Be sure to include a call-to-action button in all your posts, this will push your visitors to complete a certain action that should end with the purchase of an item on your store. Always make sure your call to action buttons are catchy but too pushy that they deter people from visiting your store.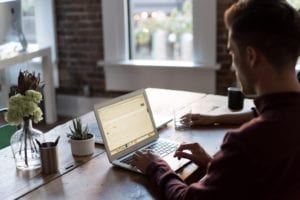 Pinterest
Although marketing channels for dropshipping are dominated by the likes of Facebook, Twitter, and Instagram it helps to explore new alternatives every now and then to reach a new audience and breath in new life to your store's consumer base. Alternatives such as Pinterest, which is a free to use social media platform that centers around images, sharing, and purchases. It may even prove more worthwhile than some of the current marketing channels you're using if statistics are to be believed.
Research indicates that Pinterest has well over 300 million monthly users from all over the globe, with 200 billion Pins to boast. What sets it apart from its competition however is the fact that according to Shopify, Pinterest sits as the 2nd biggest source of referral traffic to their platform. 93 percent of Pinterest users, use it to determine purchases, and that the average resulting purchases by customers sourced off Pinterest was in the order of magnitude of $50 dollars and above. In short, there probably isn't a better social media platform out there if sales are what you're looking to gain from your involvement therein.
Marketing still posits itself as the primary form of traffic generation for any eCommerce business on the internet today, and with the right channels to grow your influence and brand image, you can take a small-time hobby and transform it into a six-figure job. That'll act as the key to all your dreams, which is why it helps to stay informed and up to date with the trends within the fields of advertising and have knowledge of all the best marketing avenues available to you as a dropshipper.