6
min read
Stock images are an essential part of any dropshipping business. The average paid stock photo goes for about $1-$15 dollars a pop, with premium membership sites offering a limited number of stock images a month at an average price of $29 a month. Considering that dropshipping is a business that relies heavily on stock images for everything from product selections, to blog articles designed to attract customers.
Paying for every image used on your site or having your selection of images limited to a mere 100 per month is just unfeasible and can end up costing you thousands of dollars a month. Which is why free stock images are an obvious alternative for dropshippers both old and new. They are just as good if not better than paid for stock image sites, with the only discernible difference being in the number of images paid for stock sites have, compared to free ones, but utilizing more than one free stock image site can easily make up for this difference.
Most free stock image sites feature only curated images to ensure professional quality, and you can find a photo for every occasion or topic for free. You don't have to pay photographers for an image and wait for ages to have it delivered to you. You just decide on what it is your looking for type it into the site, and it's yours, its as simple as that, and what you do with the pictures is completely up to you, as there are no rules as to what you can use the images for, you are limited only by the topic at hand.
And in light of this, we at Product Mafia present some of the best free stock images on the internet for your discretion and viewing pleasure!
1. Unsplash
Photos are a vital component to any internet business, more so if you're in the dropshipping industry. In a business sector where brand image is everything, you can't afford to negate on pictures. If you want a consistent following on the internet for you and your store, expert-level photography in every pic is a must, yet professionally shot pictures specific to every product and article on your website must come at a hefty price to match mustn't it? Well, that isn't the case with Unsplash, who tout themselves as the internet's best source of freely-usable images, and with good reason too. Unsplash is a user-generated site powered by 211 166 creatives from all over the globe. All of its content is completely free, and you don't have to pay for a membership after using their site a couple of times or be a registered user to download the plethora of images they have on offer. All they ask for is that you head over to the social link of the images you download on the website and leave a thank you message for the user who uploaded it (although even this is optional). Featuring a catalog of over 2 million photos by world-renowned photographers, and photographs by talents' that are yet to be known to the world. Unsplash leaves you spoilt for choice with their extensive collection of user-uploaded images that are curated to ensure optimal quality standards, and partnerships with companies like BuzzFeed, Squarespace, and Trello, all of whom use Unsplash's API as the source of the images in their libraries. Each photo in the Unsplash library comes with a license that grants its user's carte blanche to do with them what you want in both a commercial and non-commercial sense. Which is why we recommend it to novice dropshippers still finding their feet in the industry, and industry experts looking to save up on the cost of content for their shops.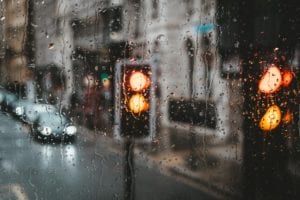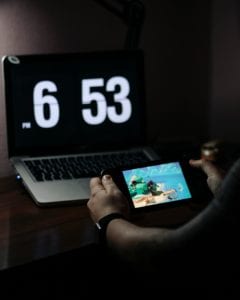 https://unsplash.com/images/stock/public-domain
2. Pexels
Another excellent resource for entrepreneurs in the dropshipping industry. Pexels is another free to use image repository with a huge selection of photos on offer to satisfy any project or content page you may have in mind. They operate on a user uploaded image basis, with images curated to uphold them to a certain standard. Pexels boasts a consistent photography pool that includes professionals from over 170 different countries, that keep its content ever-changing and fresh. You needn't be a registered user to download images off Pexels, nor is any of their content limited based on membership to the site. 15 million monthly visits and 4 billion monthly image views mark Pexels as one of the best places on the internet to source stock images, and with over 25 000 web pages on the internet using pictures from Pexels such as Forbes, Vice, and Yahoo, you know your dropshipping stores stock image needs are in capable hands. With partnerships with the likes of WordPress, Survey Monkey, and VIDEOASK who use their API, and the option to use their site to source a branded or specialized photo unique to your website. If quality stock images and personalized branding through strategic partnerships are what you're looking for, go no further than Pexel.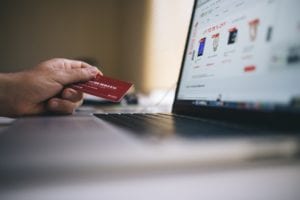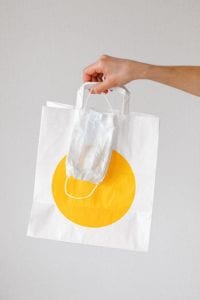 https://www.pexels.com/public-domain-images/
3. Pixabay
Over 1.8 million high-quality stock images and videos for you to use on your dropshipping store, Pixabay is an invaluable resource to any store owner looking for premium content, without a premium price. With pictures and images in almost every genre you can think of you can find an image to accompany most of the product listings and articles you'll need to grow your business into a multi-million dollar empire, no matter the niche you serve. The one feature of Pixabay that makes it especially useful to the dropshipping community is that it has a large repository of eCommerce related pictures compared to the other entries on the list. Pixabay has the option for you to sign up as a member of their site although that is optional and it doesn't stop you from downloading any of the images that they have on offer. Images are user uploaded and are curated for quality purposes. All of the images offered in their repository are free to use for commercial purposes, nor is any credit to the photographer required, although it is appreciated and you can donate a small sum of money to their PayPal account as a sign of appreciation. With an API that is requested 3.75M a month and one that is used by tech giants like Adobe, buffer, and befunky, this is an entry for those looking at dropshipping as a serious career choice and want the right stock images to get them there!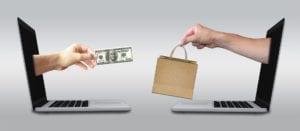 https://pixabay.com/images/search/public%20domain/
4. Wikipedia: Public domain image resources
You might be forgiven for thinking this entry on the list is an error, but Wikipedia isn't just a website dedicated to housing all (or at least trying to) of the worlds knowledge, its also an excellent resource for free stock images, that won't leave you with a case of criminal injuria later on. Wikipedia through their Public domain image resources portal keep a list of hundreds of websites, some of whom feature libraries with millions of stock images in their vaults. Each public domain image repository that is featured on Wikipedia is listed based on both the standard of the images they have on their site as well as all the images on said sites being completely free under a creative commons license. This means they are all completely free for use in commercial enterprises and commercial purposes such as articles and content for your dropshipping site. This entire list could've comprised of this single entry as compared to a Google search of websites where you can get free stock images, all the ones featured on Wikipedia: Public domain image resources, are a 100% free and reliable with little chance of them asking for you to upgrade to a premium plan to access the really good images on offer. This is a very good resource to go through in finding a site or two, specific to the needs of your dropshipping store.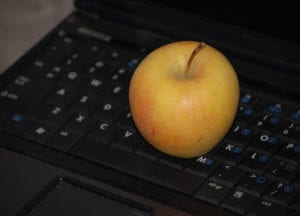 https://en.wikipedia.org/wiki/Wikipedia:Public_domain_image_resources
Conclusion:
The interests of your dropshipping business and its success are what Product Mafia is all about. Which why we research the very best of products for every niche in the dropshipping business along with any other tool you will need in your journey to becoming a dropshipping mogul. This is exactly what we have done with this list, listing the best free stock image websites we have come to use and trust over the years as the top product research company in the globe, a knowledge that we are now passing on to you! Giving you more time on your hands, time that you can invest in the other aspects of your dropshipping business, al in the effort of helping you speed up your journey to becoming a dropshipping millionaire.