4
min read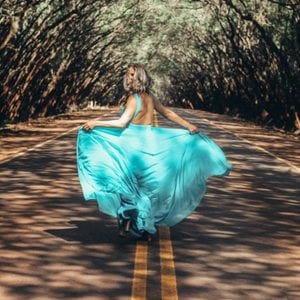 Influencer marketing has been a great solution for any industry both big and small over the past years.
As time goes, the competition in the dropshipping industry is getting tougher and tougher. Driven by the need to stand out from the sea of competition, dropshipping business owners are searching for new and unconventional ways of marketing their dropshipping products. And one way they're exploring is Instagram influencer marketing.
Influencer marketing works for any industry regardless of the size of the business. As this type of marketing is ideal for small eCommerce businesses like dropshipping stores, you might want to launch an influencer marketing campaign but have no idea where to start. To help you begin a successful marketing campaign with Instagram influencers, here's a beginner's guide that you can use. 
What is an influencer?
An influencer is a person who has established credibility and audience in a specific niche of the market. He or she has the power to get customers to act or purchase products because of their authenticity and trustworthiness. An influencer can be an authority or knowledgeable in any niches like fitness, beauty, fashion, food, travel, and many other markets. 
What is influencer marketing?
Influencer marketing is a type of marketing that leverages the reach of an influencer in a specific niche to promote your brand and products. Promotion or endorsement is done through co-creating content to increase brand awareness and sales. This is simply building your brand authority by using the popularity or success of another person.
How do Instagram influencers promote your dropshipping business?
Shout-outs, reviews, and Instagram Stories are not the only methods influencers employ to market your dropshipping products. They have 10 ways of doing influencer marketing. Make sure that you learn what they are so you can plan out effectively your influencer marketing campaign. I suggest that you read this article.

How can you pay Instagram influencers?
Many dropshippers hesitate on hiring influencer services because they believe them to be expensive. Budget constraints prevent them from exploring this marketing option thus, they are missing out on the benefits that influencer marketing can bring to their businesses. The truth is, not all Instagram influencers charge an exorbitant fee for their services. Some of them will settle for discount coupons and swags for promoting your business. This article discusses the different ways you can compensate Instagram influencers.
How do you measure the success of your influencer marketing campaign?
Results are important to determine if your influencer campaign is successful or not. As a huge amount of money and resources go into the execution of the campaign, you should closely monitor its performance to make sure that your investment is worthwhile. Measuring the success of your influencer marketing campaign could be challenging which is why I suggest that you check out this article to know to do it correctly.
What are the influencer mistakes you should avoid?
Any business owners jumped into working with Instagram influencers without making their due diligence. An influencer with millions of followers is not always the best one to work with. The amount of followers does not guarantee that you'll get lots of quality traffic to convert as customers but the engagement rate will. Learn the 5 influencer marketing mistakes to avoid by reading this article.
Influencer marketing is not a one-size-fits-all marketing approach. You should choose your influencer carefully because the wrong one will not give you the results you want. As there are different types of influencers, knowing which influencer can help you achieve your goals is very important.
How to look for the right Instagram influencers?
Finding the right influencer for your brand is one of the most critical aspects of influencer marketing. If you're dropshipping products in the tech niche, a beauty influencer may not give you the best results. While a vegan influencer promoting beef jerky or chicken treats for dogs would not be believable even to die-hard fans. To avoid wasting time and money on the wrong influencer, find the right one using these tips.
How to effectively approach influencers to work with you?
Many dropshippers fail at landing a deal with an influencer because they don't how to approach it the right way. Sending a direct message to their Instagram page and praying they would respond is never a good strategy. Influencers especially macro influencers would be inundated with direct messages and emails from their fans and brands wanting to work with them. They would likely miss your pitch and would not be able to respond at all. To ensure that they got your message and be inclined to give you the time of the day, follow the tips discussed in this article.
Final Words
Influencer marketing is an effective marketing strategy that would benefit your dropshipping store if executed properly. It can drive conversions when carefully planned and implemented efficiently. Avoid the mistake of partnering with an influencer who is not aligned with your brand's image and goals. Go for quality not numbers when it comes to vetting influencers. The higher the quality of the traffic the influencer directs to your site, the higher your conversion rate will be. Make use of this guide so you'll have an idea of how to make influencer marketing a profitable investment for you.