6
min read
The fashion niche in the dropshipping industry is a lucrative one, as a sense of style in the way we dress as people is a universal habit we all share. One to which many people are willing to spend thousands upon thousands of dollars a month. This is why we at Product Mafia have gone out to source 10 of the most popular fashion items in the dropshipping niche for your convenience and satisfaction. From quirky fashion items guaranteed to sell out like hotcakes, to high-end accessories to add flare to your customer's outfits and natural temperament whilst at the same time adding a couple of O's to your bank account. We have, as we always do, at Product Mafia, made sure to dedicate our time to help you on your journey to becoming a dropshipping millionaire with our articles and their listed information.
1. Rainbow Furry Fur High Heels Sandal
Do you want a product that has been blazing trails and creating waves with fashion-forward consumers? One that's sure to set you up as an expert dropshipper in the fashion niche, well if that's the case look no further than the Rainbow Furry Fur High Heels Sandal. With a profit margin of $21.07 and an audience of 32 million for you to cater to. This product is sure to be a smash hit with millennials and the Gen Z crowd, who constitute over fifty percent of the world's online consumers, and a product whose designs and features appeal specifically to them you're guaranteed to see a good return on investment with this product.
https://www.productmafia.com/product/rainbow-furry-fur-high-heels-sandal/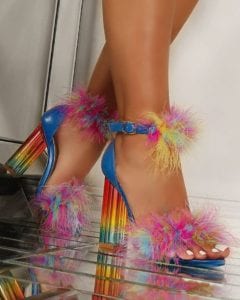 2. Oversized Square Sunglasses
Fashion is a statement, and by selling this cute number on your store, you're making the statement to your customers that you're no amateur when it comes to servicing the fashion niche. Your catalog of fashion items must reflect the fashion trends of the modern era, which is defined by fashion items and accessories that make your customers stand out in a crowd whilst at the same time being elegant, and that's exactly what these glasses do. Currently trending on Aliexpress with over 6203 orders, and a profit margin of $11.46. These trendy sunglasses can be white-labeled to the brand image of your dropshipping store. There can be no better addition to your dropshipping site, so get it in stock today!
https://www.productmafia.com/product/oversized-square-sunglasses/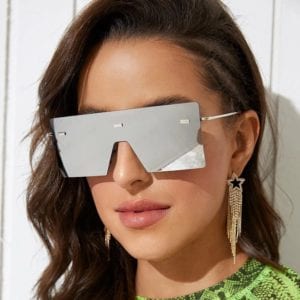 3. Oversize Sweatsuit
Urban streetwear is all the rage these days. A fashion trend that has transcended the realms of mere clothing into a certified religion thanks to its popularization in western media. This is your chance to capitalize on it and sell it to the masses. Keep the traffic coming to your website with this product that needs no introduction to your consumer base with a profit margin of $41.91, an incredible sales run on Aliexpress with 8588 recent orders. Why keep your customers waiting? Give this item a brand refurbishment in your store's brand image through white-labeling and fulfill their need. Get the Oversize Sweatsuit on your store today!
https://www.productmafia.com/product/oversize-sweatsuit/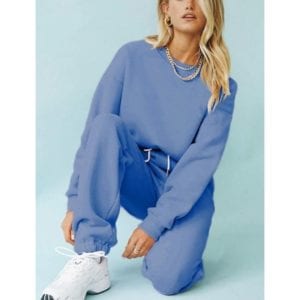 4. Matching Mama Mini Tshirt
A fashion item that's easily marketed as the perfect anniversary gift for spouses to give their better half's, especially for a proud mama and her little girl. Capitalize on the viral trend of mothers trending on social media for posting pictures of themselves with matching outfits for their young daughters, by acting as a retailer for this duo of absolutely adorable fashion items. Currently trending on Aliexpress with a 4.7 out of 5 product score, 1566 positive reviews, and 2589 recent orders, and a viral social media presence. This is guaranteed to be a hit on your store.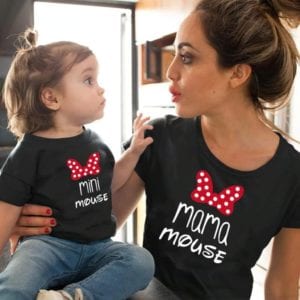 https://www.productmafia.com/product/matching-mama-mini-tshirt/
5. Women Breathable Shoes
Comfort is often a luxury in the female fashion industry, but in the wake of the post-feminist era, female customers want items that are comfortable to wear as well as pleasing to the eyes. A subtle combination of both this item is perfect for female customers who are the embodiment of a modern-day woman, hard workers who want to look good while doing it. If you want to appeal (and profit) from a young, conscientious, and high earning female audience this is the product for your store. With profit margins of $17.25, inhouse branding opportunities through white-labeling, and an insanely popular product run on Aliexpress with 17462 recent orders. These are the shoes your customers have been waiting for.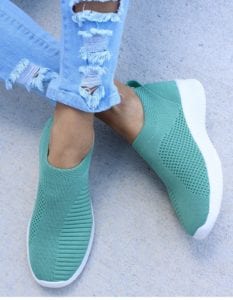 https://www.productmafia.com/product/woman-breathable-shoes/
6. Glitter Striped Long Sleeve Midi Dress
As fashion trends for the female market become more liberal in terms of accentuating the female form the Glitter Striped Long Sleeve Midi Dress does this whilst never objectifying the features of its customers in a degrading or lascivious manner. The female fashion market is always looking for items of clothing that embrace their natural features whilst at the same time being classy about it. With the primary interest for dresses coming from an American audience, and popularity levels reaching an all-time high this month, it is a smart choice to add this item to your store's catalog and ensure your store shares in the profits as the items popularity levels are forecast to boom in the coming months, a boom that hasn't been seen since Sep 15, 2019.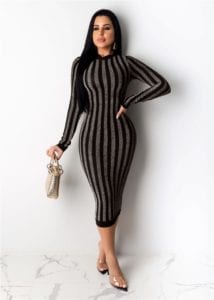 https://www.productmafia.com/product/262462/
7. The New Orthopedic Shoes
If fashion with a purpose is the motto your dropshipping store goes by, then here is the perfect product for your inventory. With fashion trends slowly making their way into the workplace, fashion items with utility value are booming in the fashion niche right now especially if you cater to a predominantly western consumer base. With profit margins of $22.96, a stellar social media marketing campaign that has to date racked well over a million views, the New Orthopedic Shoes are an essential addition to any dropship store operating within the fashion niche.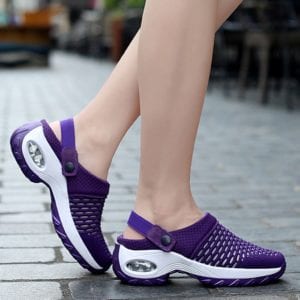 https://www.productmafia.com/product/medium-heeled-casual-slippers/
8. Women's Wearable Bathrobe
A healthy dropshipping site within the fashion niche isn't complete without a catalog of novelty items for its customers, and here's one postmarked to fly off the shelves. The Women's Wearable Bathrobe is a staple in utility fashion items, one of the highest-selling fashion items in the world a rival to casual and formal fashion wear. This item has over 895 K views on Facebook that come as an already made customer base, and a profit margin of $10.41. The only noticeable flaw this product might present to your customers is that they won't want to take it off.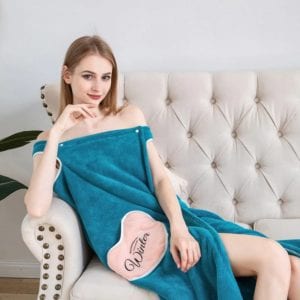 https://www.productmafia.com/product/womens-wearable-bathrobe/
9. Simulated Muscles T-shirt
Another novelty fashion item to note, the Simulated Muscles T-shirt is a fashion trend with peak consumer spending based in the Western Hemisphere, America to be precise. The popularity of The Simulated Muscles T-shirt is highlighted through internet trends that saw its peak as one of the most searched for queries in the fashion category on Google just this year, and with the interest over it still going on a high note, this is a fashion item that's ripe for the picking as a product for sale through your store. With it having value as a white-label item and a profit margin of $10.74 you're guaranteed to strike a vain and see gold with this product on offer.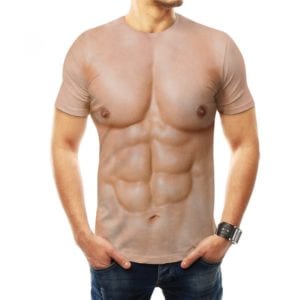 https://www.productmafia.com/product/simulated-muscles-t-shirt/
10. Butterfly Choker
Handmade with sterling silver and gold plated with 24k gold, this choker features authentic CZ Diamonds. This is an item guaranteed to fly well with an upmarket clientele, the core constituency of online fashion purchases.  With a profit margin of $33.95 and 5.2 Million views on Facebook, a 98% seller score on Aliexpress, and 6491 recent orders. This is an essential to any dropshipping site.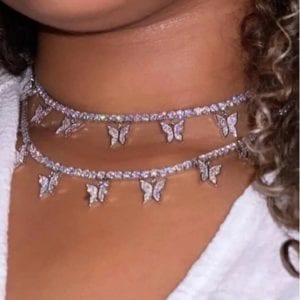 https://www.productmafia.com/product/butterfly-choker/
Conclusion:
The fashion niche in the dropshipping industry can with the right amount of effort and time turn out to be well worth your while. And we at Product Mafia pride ourselves on always availing ourselves to help you and your store on your journey to the dropshipping pot of gold at the end of the rainbow. Which is why we do the grunt work of seeking out and sourcing the very best of items in every dropshipping niche imaginable for you, so you can have more time to put into the other aspects of your dropshipping business that'll help it grow. And that is exactly what we have done today with this selection of 10 of the best items in the fashion niche!