4
min read
The past couple of months have been tough for everyone. The whole world has been gripped by a consecutive series of events that seem more appropriate in an apocalypse movie, rather than real life. From a global pandemic so deadly in scope and size it sits as a rival to the Bubonic Plague of the 1300s, having claimed 893 000 lives to date. To a turbulent political atmosphere in America that has seen the birth of a global movement and series of protests against racial injustice and discrimination. This is why it's a welcome relief to read up on stories of a more pleasant nature, stories such as that of Benjamin Forbes who used a twist of fate and a lot of perseverance to grow a side hustle into a fulltime business that rakes in millions a year.
Benjamin Forbes started dropshipping from his home out in Fairhope, Alabama. A business his being running since the age of 15, and yet his long-time journey has only started paying dividends recently with his dropshipping company receiving a major spike in sales and traffic revenue during the recent pandemic, validating the entrepreneur's life long journey, one that can be traced all the way back to his early years in high school. This was after he saw the need for novelty party items as his High School prepared for its yearly prom, and although Benjamin was still a freshman at this time (which meant he could not go to prom until he was a junior or a senior). Instead, he became aware of this need when he and a group of friends were asked to assist a teacher in carrying some party decorations to the main hall and gymnasium of the school which was to be converted into the stage for his High Schools Prom. Whilst helping the teacher carry the decorations for the prom into the gymnasium, Benjamin was caught listening in to a conversation two seniors were having on the need for party items such as party hats and confetti poppers for the afterparty which would take place after the official Prom ended. They mistook Benjamin's eavesdropping as a sign that he knew something of where they could get these items, and not wanting to be caught out, especially to seniors, he promised he could get these items and took their contacts to do so. Already familiar with dropshipping he sourced a shipment of party hats, confetti poppers, and other items for the senior's after-party which was to be held after the prom officially ended.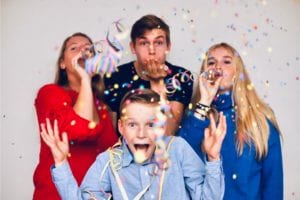 Word soon spread that Benjamin was the go-to man for novelty party items and come the end of every trimester, Benjamin made a healthy profit using dropshipping sites to source the novelty party items he'd supply to student house parties. And as time went by, and his demand for novelty party items as a supplier became more constant, he thought of developing his own dropshipping site to cater to the market he had grown for himself to capitalize more on profits. And although his dropshipping business wasn't a complete failure, maintaining and keeping his shop online was a challenge due to the seasonal nature of the High School party circuit, and the fact that his peers still preferred buying from him in person as compared to directly off his site. Benjamin often had to order products from his dropshipping site himself on behalf of his party going clientele. Eventually, he got his orders from tech-savvy middlemen who collected the orders and money from the students themselves. By the time Benjamin was a senior himself and attended the prom instead of catering to it, he and his site were a staple both in and around his High School for everything party related.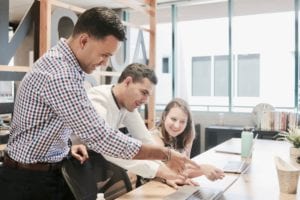 After completing High School, unable to afford college tuition fees Benjamin worked a number of mundane 9-5 jobs in order to sustain himself, and assist his mother with the utility bills and lights in the tiny apartment complex they shared, investing whatever was left into his dropshipping site. After 4 years of consistently working on growing the online presence for his dropshipping store, he finally broke even acting as the supplier to novelty party items for events all around the country, everything from parties to weddings. Even renting up office space not too far from his old High School, the place where his dropshipping journey began. Benjamin attributes a large part of his success to a product research site by the name of Product Mafia, which he says helped him ensure the products he had on offer were tested for marketability and consumer approval ratings through Product Mafia's world-class product research tools which help you choose products best suited to your niche market and guaranteed to sell with info such as profits to be made, analytics, Facebook Ads and many more.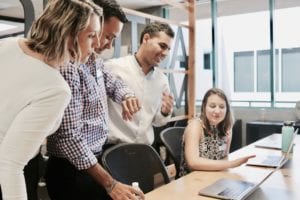 Benjamin credits Product Mafia with the boom in sales of items related to the Corona pandemic, which saw his profits almost quadrupled in the space of a month. 'Benny' as he is affectionately known is in the process of taking on a bigger rental space to accommodate both an increased workload and more staff members. Talking to locals on the streets of Fairhope, it's clear to see that Benny is something of a folk hero here, a real-life story of what passion and a lot of perseverance can do for you if you're willing to put in the effort to match it.