5
min read
The pet products industry accounted for over $99 billion of consumer spending in America alone this year, and this is off an increase of $95.7 billion from the year before. The sacred bond between a man and his best friend is often one that translates into healthy sales for anyone servicing the pet niche in the dropshipping industry. And should you not sacrifice on the quality of the products on offer through your store, you can collect your share of this ever-growing market, and here are 10 products to get you started on your journey:
1. Comfy Pet Bed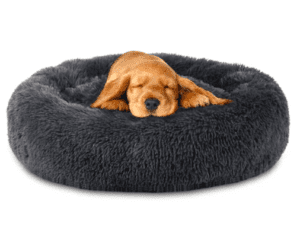 Ensure your customer's best friend is snug and comfy in this faux fur, durable nylon amalgamate designed with the hygiene of your customer's pet in mind. With a global audience of over 81 million people. Facebook engagements totaling over 2 million views and a stellar seller score on Aliexpress of 97%, with 18 762 recent orders. This is a necessary addition your store cannot do without.
2. Custom Pet Portrait Canvas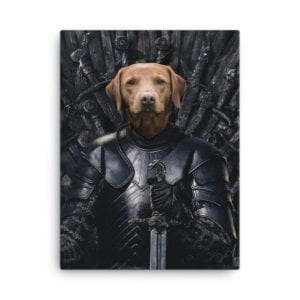 Appeal to the artistic nature of your customers by offering them the opportunity to immortalize their pets in portrait. Handcrafted from sturdy wooden frames and laminated with the highest quality canvas material, ensure that your store's reputation as a high-end eCommerce service provider is never compromised. With profit margins of $21.96, opportunities for in-house branding through whitelabeling, and a 100% seller score on Aliexpress. Ensure your store has royal status and start selling to an audience of 99 million people.
3. Moving Floppy Fish Cat Toy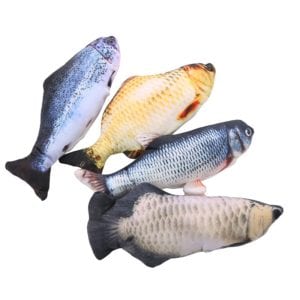 Designed to spare your customers the mortal agony of constant assaults at the hands of their rowdy feline pets. The Moving Floppy Fish Cat Toy mimics a live fish down to the last scale. This is a guaranteed hit with your pet-loving consumer base. With Fish Cat Toys showing a spike in search queries on Google indictive of an upcoming trend. Branding opportunities through whitelabeling, and a 96% seller score on Aliexpress coupled with 4 145 recent orders. This is an essential addition to any store servicing the pet's niche.
4. Travel Foldable Pooper Scooper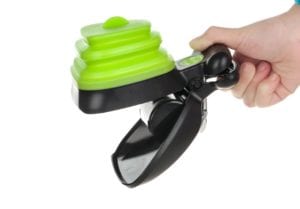 Give your customers a convenient and innovative solution to one of the most common annoyances that all pet owners deal with on a regular basis, how to stay clean while cleaning up your pet's messes. Designed to ensure the hygiene of pet owners whilst they perform their duties to their best friends. Maintain your footing in the pet niche through quality offerings such as this, and start marketing your wares to an audience of 32 million people at a profit margin of $9.53.
Click Here For Product Details
5. Pets Mini GPS Tracker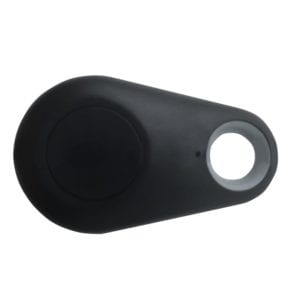 Give your customers the assurance of their pet's safety in what can often prove to be a perilous and dangerous world, even for man's best friend. Designed to meet the technological requirements of the modern world, the Pets Mini GPS Tracker reveals customer pet location at all times through mobile connectivity via Android and IOS smartphone devices. With a global audience of 99 million people for you to market too. This product features a nominal profit margin of $11.89, and a phenomenal sales run on Aliexpress with a 94% seller score and 5 263 recent orders. This is one that's sure to reflect well on your overall profits for the year.
6. Automatic Head Lice Eliminator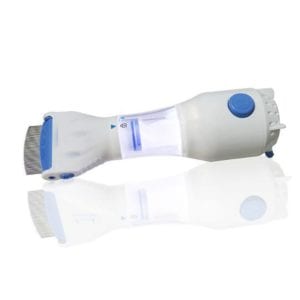 Developed off the calmative effort off years of research from lice clinics all over the world, help your customers keep the hygiene needs of their animals up to standard with the Automatic Head Lice Eliminator. Safe and effective in the removal of both fleas and lice from your customer's pets. Reap the bounty of satisfied clientele from an audience of 99 million people, and enjoy profit margins of $18.92.
7. Anti Cat Scratch Stick-On Shield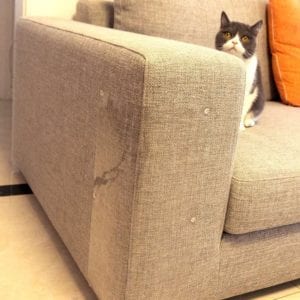 Help pet owners preserve their furniture even in the presence of their beloved feline pets with the Anti-Scratch Stick-On Shield. Designed to be impervious to any form of damage inflicted during your customer's pets bouts of playfulness. With the opportunities of in house branding through white labeling. A $10.17 profit margin, and a 100% seller score on Aliexpress. This is one addition that your store's catalog cannot do without.
8. Windmill Cat Toy with Catnip Ball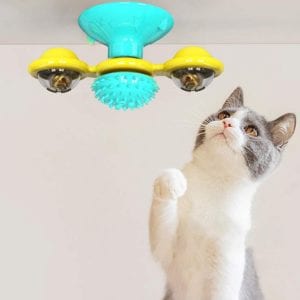 Help your customers give their feline pets the perfect gift this holiday season with the Windmill Cat Toy with Catnip Ball. Designed with your customer's pets safety needs and entertainment in mind, ensure that your store becomes the premier destination for pet lovers the world over in search of quality pet products to match. 2 436 recent orders on Aliexpress, and profit margins of $13.26, this is a bestseller just waiting to happen.
Click Here For Product Details
9. Pet Hair Remover Vacuum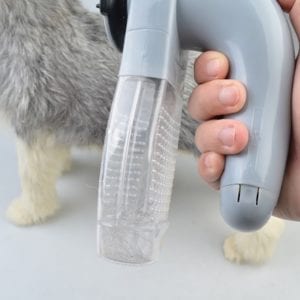 The perfect answer to all your customers shedding problems, the Pet Hair Remover Vacuum makes pesky pet hair's a thing of the past for your consumers. Capitalize on Google data that points towards an upcoming trend in the market for a product of this nature, and capitalize on the branding opportunities afforded to your store through white labeling. With an already established audience of 61 million people for this product alone, and $17.3 profit margins. This is one product that your store cannot afford to miss out on.
10. Active Rolling Ball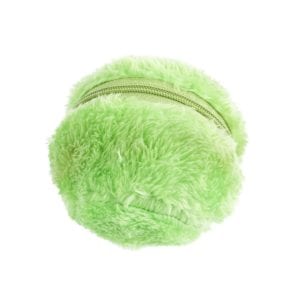 A sure-fire hit with consumers looking for engaging products with value both in quality and as a source of entertainment for their pets. Designed to keep consumer pets healthy and stimulated all the while heightening their senses. This is the kind of multipurpose gem that customers will keep coming back in droves to get, and you can ensure your shop builds on its brand image when they do with whitelabeling. And grow your online presence with 1.7 million views on Facebook, and a 100% seller score on Aliexpress. If millions in profit a year is the vision you have in mind for your store, this is the product that will take you there.
The key to success in any dropshipping store is a simple one, good products! With the right products, millions of dropshippers have gone from doing dropshipping as a part-time hobby to a fully-fledged business, that in some cases even rival eCommerce juggernauts such as Amazon, and the only thing stopping stories like this from being your tale within the business world is the products you have on offer.