5
min read
With an industry that has a collective worth of over $360.80 billion as of 2016, with approximations projecting the collective net worth of the industry to $519.01 billion by 2022. With Europe accounting for the majority of car accessories sales, followed by North America, Asia Pacific and Africa and The Middle-East counting as the fastest growing market for automobile accessory purchases, and the bulk of the purchases coming from the industry emanating from online stores, heres 10 items to get you your share of the profits:
1. Slide Shade Car Curtain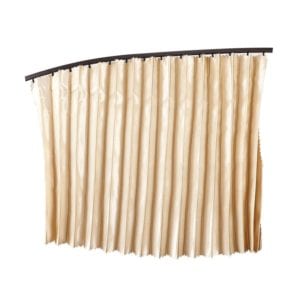 Give your customers the sense of luxury with their automobiles without the expense of actually owning an expensive Rolls Royce. The Slide Shade Car Curtain features a one size fits all magnetic track, with the added benefit of protection against harmful UV rays and insulation from the outside weather for your customers enjoyment. Standard with a 98% seller score on Aliexpress, and just over 450 thousand views on Facebook. This product has all the typings of a best seller in the making.
Click Here For Product Details
2. Engine Catalytic Converter Cleaner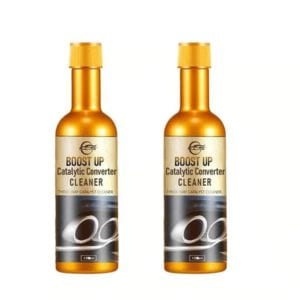 Help your customers save up on maintanence costs for their vechiles with this nifty invention. Help your customers reduce their carbon emmisions whilst simultainously aiding their catalytic converters to get rid of harmful deposits at the same time. Something your consumer base is sure to reward you in kind for. Capitalize on the branding opportunities this has for any store that stocks it with whitelabeling, and sleep easy off profit margins of $12.35.
3. Magnetic Car Sun Shade UV Protection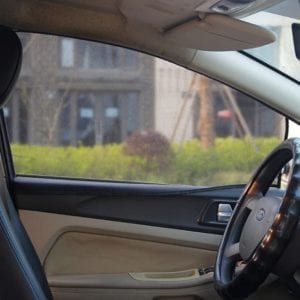 Give your customers the reprieve of being protected from the suns harmful UV rays with the Magnetic Car Sun Shade UV Protection. With an impressive 8 225 recent orders on Aliexpress and a 95 percent seller score to match. A global audience of 87 million people, and profit margins of $8.76. You can't be in the automobile niche, and not have this product on your store.
4. Dash Smart Cam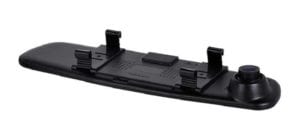 Establish your stores reputation as a connosieur and supplier of high end, innovative accessories in the automobile niche market with the Dash Smart Cam. Able to record crystal clear images in the most adverse of weather conditions, its AHD technology records pictures and videos at a steady 1269-1080P in the pouring rain, to the darkest of nights. With data from Google search queries indicating that the product is at its peak in popularity right now! And 3.9 million views on Facebook coupled with a 100 percent seller score on Aliexpress to boast. This is "thee" product to sell if you service the automobile niche right now.
5. Auto Magnetic LED Light Pedal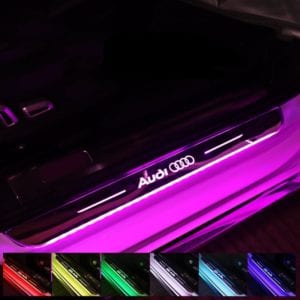 Give your customers the chance to add some night time ambience to their vechiles with the Auto Magnetic LED Light Pedal. Available in several neon colours, this is a bestseller in the making for your store, one that markets itself in utility and aesthetic value. With profit margins guaranteed to light up even the darkest of days at $18.74, and a whooping 2.5 million Facebook views. This little ambient invention is guaranteed to shine a light on your stores profits.
6. Handheld Auto Vacuum Cleaner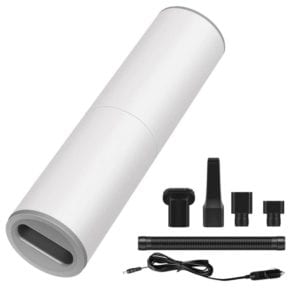 A godsend for all your customers cleaning needs as far as their automobiles are concerned the Handheld Auto Vacuum Cleaner is the poster child for utility items in the automobiles niche. With positive data as far as Google search queries are concerned indicative of an upcoming surge in popularity for the item in the weeks to come, coupled with 5.2 million views on Facebook, and profit margins of $25.99. Theres no better addition to your store if profits are what you seek to make in this business.
7. Car Logo Aromatherapy Pendant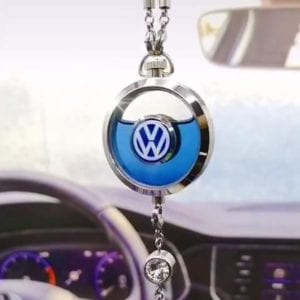 Help your customers add some aesthetic value to their cherished babies with the Car Logo Aromatherapy Pendant. A 2-in-1 air freshner that doubles as a rear view mirror. Make use of the branding opportunities that this product affords store owners through whitelabeling, and sell to a global audience of 32 million people, with profit margins of $13.66.
8. Door Anti Collision Warning Light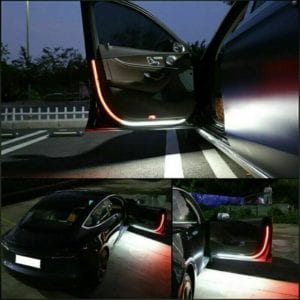 A double whammy for your consumers, offer them both a facelift to the vechiles come night time, and a safety augmentation to prevent accidents stemming from the rear of their vechiles. With Facebook engagement scores totalling well over 4.2 million views, and Aliexpress seller scores of 100 percent. There is nothing that tells your customers you're a store to look out for in the auto niche than this product.
9. 360° Steering Wheel Booster Knob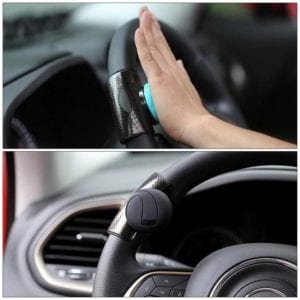 Built to make your customers driving experience more seamless, this item is a best seller just waiting to happen on your store. Designed to make the customer driving experience more seamless by reducing the strain to your customers arms and joints. Capitalize on profit margins of $18.16, and take the 98 percent seller score on Aliexpress as an indication of the profits and sales this number is going to bestow upon your store.
10. Car Scratch Repair Nano Spray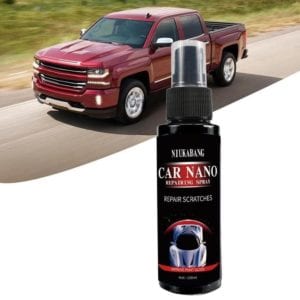 The panacea for global car body repair problems is finally here! So don't waste any time in securing it for your store! A car paint sealant designed to instantaneously remove any and all scratches, waterspots and even bird droppings from the exterior of your customers cars with virtually no amount of effort in exchange. With search engine data indicating the products popularity to be at an all time high right now in the United States. A global audience of 32 million people, and profit margins of $7.42. This is the kind of magic that your store cannot be without.
The automobile niche, just like the other niche markets that constitute dropshipping as a whole. Is one that offers its participants great rewards for the efforts they put into their stores, and no store can even hope to share in the collective profits that said niche market has on offer without first offering excellent products to match. Which is what we have done for you today with this list. Listing only the best that the automobile niche market has on offer, so your store can reap the benefits in the form of profits.