5
min read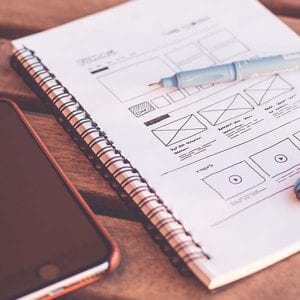 The best one product Shopify stores have all the essential features to become profitable.
Are you starting to see the value of one product Shopify store for dropshipping? Looking at how successful Casper, Harry's and Crocs are today, you wouldn't believe that they were once one-product stores. They're living proof that a single product store can be a profitable business model with the right product and correctly executed strategies.
A one product store offers many advantages to a dropshipping entrepreneur. By selling one product, you'll have more time and resources to devote to it than you can do with a general store or a niche store. Targeting audiences for Facebook ads will be easy and refined and ad budgeting will become flexible. With a one product Shopify store, you'll have extra time to explore unorthodox marketing methods like content marketing that will certainly bring in some money without spending anything for ads.
With one product store for dropshipping, you're bound for profits. Yet, you have to implement your strategy correctly and start with designing and setting up your dropshipping store. In this post, I'm going to show you how to set up your one product Shopify store to boost its potential for success. Are you ready? Let's go!

How to Set Up Your One Product Shopify Store?
Shopify makes it possible to build a dropshipping store without experience in web development and design. With a wide range of themes to choose from, you'd be able to create a basic one product Shopify website in less than a day. Yet, ensuring that your website has all the essential elements of a winning store can take more than a day, especially if you're checking out top Shopify stores with one product set up, for their best practices in web design, layout, and web content. When it comes to designing your one product store, make sure that you incorporate the important features in the website structure.
The Header
Unlike the classic store set up, the header in one product store is more content-heavy. As you need to try to convert your site visitors into customers, you need to heavily rely on content marketing and social proof to sell your product. Structure your header with the logo on the left and the navigation on the right. The navigation menu should contain all the mandatory sections like the following:
Shop
About Us
Contact
Blog, Reviews, FAQ's (at least one of them)
Have a look at how Palmpress set up their header.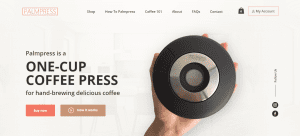 The Footer
Depends on the product you're selling, your footer should be simple and straightforward. It should have all the important information that the customer needs to know. By simply clicking on the section, they will be taken to the appropriate pages with the contact details and legal information. Make sure that your navigation menu follows your customers down the page to reduce scrolling time so they won't have to get back to the top of the page to view the product.
Elements that can build trust should also be displayed in the footer like trust seals, security protection badges, 60-day money-back guarantee, fast shipping, payment gateway options, and contact information.
See how Muse designed their footer.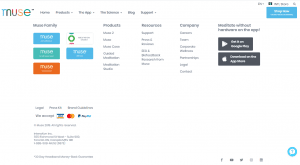 The Homepage
The homepage of your one product Shopify store should contain a variety of high-resolution product images, sales-generating copy, and relevant content. There should be a strong hero shot overlaid with introductory sales copy and compelling call-to-action. Snooz has a great example of a strong hero shot with a brazen call-to-action to shop the product now.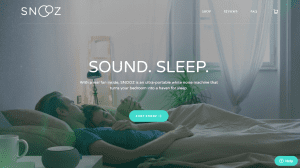 There should be alternating segments of product hero shots and benefit-focused sales copy throughout the body of the homepage. When it comes to selling products online, focus on a benefit-based copy rather than feature-based copy to let people know the benefits of buying the product in their life. Describe the features of your product to communicate the benefits it will bring to them.
Snooz uses a benefit-focused copy to let people know the many impressive features of their product.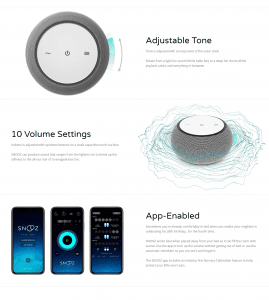 The Content Strategy
Top Shopify stores selling one product form a solid content plan with the following goals:
Boost brand visibility
Develop authority and credibility
Build a strong relationship with your audience
Increase sales organically
A solid, well-crafted content marketing plan centers on topics that your customers would be interested in. Although you can use your content to promote product sales, don't make it obvious so you will not lose your potential customers and waste your efforts. Palmpress takes advantage of their blog to educate their customers on how the product works and how to make it last with proper cleaning.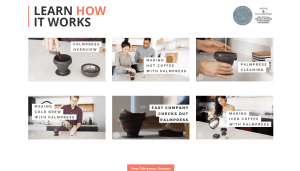 The Product Page
Design the product page to have the same structure as the homepage, loaded with sales-generating copy and images. This page, however, provides more opportunities to convert customers than the homepage. Take a look at Boka's product page, for example, it has a large image of the product, front and centered, and a bold Add to Cart button. They included badges and offers that entice the customers to shop with them.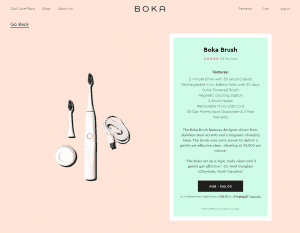 By combining the product description that emphasizes the benefits of using the product with the free shipping and interest-free installments offers, Boka increases the probability of the customer converting right there and then.
The Social Proof
There are multiple forms of social proof that you can use in your one product Shopify store. These include customer reviews, testimonials, and social media pages. Post customer reviews on your homepage and product pages like Palmpress did to influence prospects to help in closing your sale.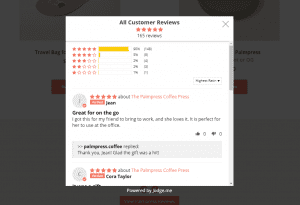 Truff integrated their Instagram to their site to show potential customers the engagement they're receiving on their posts to make them want to join the brand's social tribe.

They also increased their credibility by displaying media features that they've been a part of their homepage.

While Seattle Cider Company included information on the community they're involved with to establish themselves as an organization with a cause.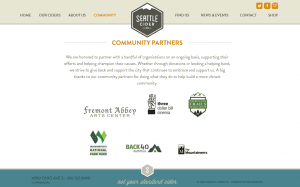 Final Words
A one product store has been proven profitable by top Shopify stores. It has all the advantages for a dropshipping owner to set up and run. Now that you know how to top design your one product Shopify store, start building it already!