3
min read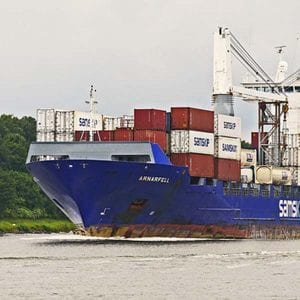 Dropshipping enables foreign dropshippers to sell to US consumers even if they are not residing in this country.
Many dropshipping businesses can sell dropshipping products to countries outside their own particularly the US. They were able to manage this by partnering with dropshipping suppliers that offer worldwide shipping at a cheaper cost. Yet, newbie dropshipper still ask if dropshipping is legal.
If you research for answers online, many sites will tell you that dropshipping is perfectly legal. However, there are legality aspects that must be considered and adhered to so you can run a legitimate business, especially if you're selling to consumers outside your country.
The most ideal course would be to seek legal advice from a lawyer in your country so you will be properly guided on running your dropshipping business. Rules on laws and finances may be a bit different in your country which is why hiring a lawyer or accountant is very helpful. It might take at least a year for you to comfortably handle your legal concerns or finances so having experts to guide you can be an advantage, the more so when you sell to US consumers.

What do you need to start dropshipping to the US?
If you're a foreigner that wants to sell dropshipping products to US consumers, these are the essential stuff that you should acquire:
Business Email Address
Your customers might have questions about your products or policies that need to be answered before they purchase in your dropshipping store. If you can't provide a US phone number then an email address would be enough.
US-based Phone Number
Some customers prefer to contact a business through the phone. Since you are located outside the US, providing your home phone number is not possible. To get a US phone number, you can look for a virtual phone number provider and pay a monthly subscription plan. These phone systems allow you to make and receive calls on any device with a decent internet connection, like a computer, a smartphone, or a tablet.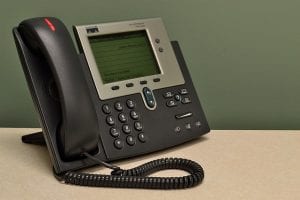 Registered Business in the US
You can register your business in the US without a physical address and presenting documents. This you can do without going to the US. You just need to use a service like My USA Corp to take care of things for you. You can incorporate on states like Wyoming, Delaware, and Nevada and sign documents electronically. To get more info about this service, check out this article.
If you will be selling tangible products in the US, you will be required to submit a report of your income to the IRS. Since you are a non-US resident, you'll need to hire a US-based CPA to handle all your tax issues in the US. The CPA can also help you in securing an ITIN or an Individual Taxpayer Identification Number so you can pay applicable taxes.
PayPal Account
You don't need a US bank account to accept payment in your dropshipping business. Just open a PayPal account and link it to your local bank account. Choose PayPal as your preferred payment method to receive payments from your customers. When the funds are credited to your PayPal account, you can later withdraw them to your linked bank account.
Final Words
Dropshipping to the US while based in other countries is legally possible. However, you'll need the help of legal and tax professionals to stay compliant with the rules of the US as well as your country. Make use of services that can help you acquire the necessary things you need to operate legitimately. By taking care of the legalities in dropshipping, you can save yourself from legal troubles later on.
Disclaimer: The information included in this blog post is for educational purposes only. It does not constitute legal advice, nor does it create any type of attorney-client relationship. Always contact a lawyer for legal advice before investing any time or money into items that may fall into any of the outlined topics, or if you plan on taking any further actions regarding the content provided. Contact an attorney when making important business decisions regarding setting up an entity, taxes, trademarks, etc. Product Mafia and the author of this content do not assume any legal liability, you are responsible for your own legal decisions.