6
min read
The social media influencer market has become an integral part of most dropshipping ad campaigns, but getting to the heart of how to navigate, and choose an appropriate influencer for your dropship store-one that results in direct sales for you can be a challenging task, even for those who have been in the industry for some time. In between managing and running a successful dropshipping store, rarely is the modern-day dropship entrepreneur afforded the opportunity of understanding the ins and outs of an aspect of the industry that at times appears so trivial and straightforward. But seeing how important social media, and the ways in which it works in favor of dropshipping traffic. It helps to be more familiar with this aspect of social marketing for the continued success of your store, which is why we have decided to compile an article on the things people don't tell you about Influencer Marketing.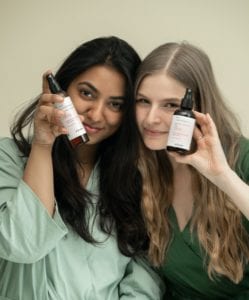 The influence of influencers
Influencers come highly recommended, as part of any detailed, and comprehensive marketing strategy, but this does not make them a universal panacea to all your dropshipping marketing needs. Their touted marketing power isn't something that has been overstated either, as choosing the right influencers really does result in sales, but the same is true for the opposite, and choosing the wrong influencer or relying sorely on influencers as your only source of marketing can be just as detrimental to your business.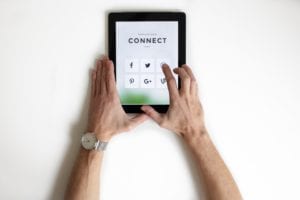 Things to remember when choosing an Influencer
Get to know the influencers you want to use in your marketing campaigns. Things such as who follows them will help you determine whether they are suitable to the niche you service through your store.
Do they align with your brand and niche? You can't have a swimwear model promote educational material on behalf of your store, which is why it is important to ensure that the influencer you choose aligns with your store's niche to see a maximum return on investment.
Always make sure that the metrics and following of the influencers you choose to include in your ad campaigns are legit, and not made up of bots or bought. As this kind of following won't bring any sales, either in the short term or long term of your ad campaign.
The process of choosing the correct influencer for your store's niche and ad campaign can prove to be a daunting, and time-consuming one, which is one of the primary reasons Product Mafia was developed. To do all the research so you don't have to, and you can trust in our team of industry experts to include only the best of the influencer crowd to be found on the internet for all our products. All of whom have been checked for authenticity through a patented vetting system. So you can rest assured that any influencer we recommend for products offered on our site, comes with our seal of approval, and guarantee to bring your store a massive return on investment too. Which is one step in the influencer social media marketing campaign solved.
Are influencers effective?
Influencers are an incredibly effective marketing strategy, especially if you're still a novice to the dropshipping world. The right influencer for your niche can bring you a return of investment of 50X your original investment but don't forget that the influencer market is an oversaturated one, and the wrong influencer can bring you no sales at all.
Starting out you should design your ad campaign around social ads and Google SEO. Begin with a daily stipend of $15-$20 for Facebook Ads, with Instagram placements too, to garner a steady supply of traffic to your store. Make sure you have pixel installed on your store, as it will prove to be useful down the road. Alongside your Facebook Ads create a good Google search campaign around keywords that people may search for in relation to the products you have on offer, https://trends.google.com/trends/?geo=US is a great resource to establish some keywords to use in your campaigns.
At this stage, you should be seeing a return on investment in the form of sales, and even if you're not, this strategy rarely fails in the long term so it's just a matter of waiting it out before your investment pays dividends. And it is only once you have established this portion of your social media ad campaign, and it brings in a consistent amount of traffic that utilizing influencers becomes a viable option.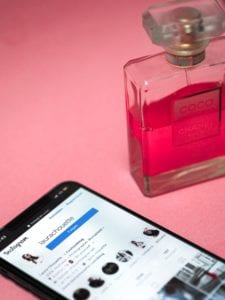 Choosing influencers
As mentioned before as a member of Product Mafia the process of perusing the vast corners of the internet for an influencer suitable to your niche is made redundant. Instead, every product on offer at Product Mafia comes with a list of influencers suitable to advertise that product, pretty much sorting out the often long-winded process of choosing a suitable influencer, and one that will bring in sales to your site a lot easier. But we'll go over some of the criteria we employ when choosing an influencer for our products so you can get a general idea of how it works.
Check their engagement rate
This acts as an indication of how well products you advertise with certain influencers will sell, we employ our own specialty tools to ascertain the engagement rate of the influencers we recommend with our products, but on average an influencer with 1 million followers has an engagement rate of 1.97%.
Determine whether their following is real
This is an important part of the selection process of influencers for certain products on Product Mafia and anywhere else online. This is because fake followers don't result in any genuine engagement, and thus defeats the very purpose of using influencers as a part of your ad campaign in the first place. We use a number of patented tools to determine whether followers were purchased and go over their following data to see whether there's any irregular growth trends in their following- Tell-tale signs of purchased or fake following in most cases.
How to work with influencers to promote your products
Adding influencers to your list of social media ad campaigns, as shown above, adds value, and sales to your store in return, and once you find an influencer best suited to your store these are some of the ways you can work with them to promote your dropship business:
Commissions & Affiliates
This option is common to influencers who align with the niche you service perfectly. You offer the influencer a commission (5-10% is the usual going rate in such cases) for all the sales they drive to your site, and in exchange, they promote your products through their posts on a continuous basis. This is the best option for influencers with a large following, and one that allows your products to stand out from the many other products influencers promote on a daily basis.
Cash Payment
This method of working with an influencer isn't recommended as it has the smallest conversation rate. In it, you pay an influencer a lump sum of money in exchange for a mention or full post on their dedicated pages. This is the most common form of brand advertising with influencers, and as such your brand and its products are easily forgotten unless you're willing to pay excessive amounts of money for a constant mention or post.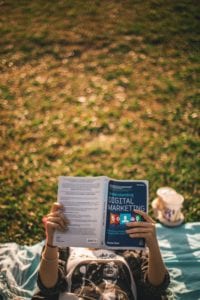 Free Products
This method is best suited to influencers with a small but loyal following. They obviously don't attract bucketloads of money for mentions or big commissions like their contemporaries who have a bigger following, so they're more likely to accept free products, on the basis that they promote them through their posts.
Developing an online presence is essential to any dropshipping business no matter your niche, and working hand-in-hand with influencers is one way of going about it successfully. Yet influencers alone won't make a good social media ad campaign, but vice versa, you can't have a successful social media campaign without one. Which is why its best to start off with the basics like Facebook Ads and Google SEO, and ad a top layer of influencers to jazz your ad campaign up, and boast sales and conversion rates to phenomenal numbers, and noteworthy sales.