4
min read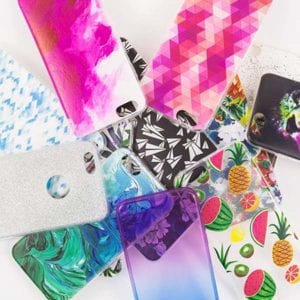 White label dropshipping lets you sell dropshipping products to customers without the risk of revealing your manufacturer.
Dropshipping takes a lot of decision making on the part of the entrepreneur. From choosing between a niche store, one product store or general store to picking products to sell on their store, they have to decide all aspects of their dropshipping business. On top of that, there's also the issue of whether to do standard dropshipping, white label dropshipping, or product labeling to get high profits and build a profitable business.
If you want to understand what white label dropshipping is all about and whether it would be the ideal dropshipping option for you, stay around as I discuss the things that you need to know. In case you missed our previous articles related to a standard or regular dropshipping, you can go here to learn about how it works.

Things to Know on White Label Dropshipping
#1 White labeling is different from private labeling.
These eCommerce terms are often used interchangeably due to their similar feature: you can resell a manufacturer's product under your brand. They, however, differ when it comes to exclusivity and competition.
White label products are generic products that are mass-produced by the manufacturer for resell. Two or more retailers can sell the product at their stores and have it shipped to their customers in white label packaging or their branded labels. The product will be sold without changing any features, materials, or ingredients. The retailers will just add their labels on it or pack the product using their custom packaging. The competition is high with white label products as everyone can sell the same items. With white labeling, you can choose to buy the generic products in bulk for self-fulfillment or arrange white label dropshipping with a supplier or manufacturer.
Private labeling, however, allows the retailer to have features added or formulation changed during the manufacturing process. As this will be done with a signed agreement, only the retailer can sell the improved product, no one else. The product will carry the retailer's branding and can only be sold at his store. Private labeling will give him an edge due to exclusivity and zero competition. With private labeling, the retailer has to buy wholesale from the manufacturer and handle the fulfillment himself or hire a fulfillment service to store, pack, and ship the products to customers.
#2 There are pros and cons to white labeling products.
White labeling offers certain advantages for your dropshipping business. It helps you establish a reputable brand, set your desired price, earn high profits minus the hard labor, and build a following. Yet, it has disadvantages too. Consider the pros and cons of white label dropshipping discussed in this article to help you decide if this is the direction that you want to pursue.
#3 White label dropshipping is just one method of selling white label products.
You can sell white label products in three ways: white label dropshipping, through Amazon FBA, or directly on your website. Check out this post to learn more.
#4 Know the best product ideas to white label this 2020.
Check out our list of the best niches for dropshipping this 2020 to have an idea of what products to look for. Get also access to Product Mafia's research to quickly find products to white label for your dropshipping store.
#5 Not all dropshipping suppliers offer white label dropshipping.
White label dropshipping is not offered by all dropshipping suppliers. You have to research to find suppliers or manufacturers that can provide this service for you.
#6 White label dropshipping works in two ways.
There are two ways you can do white label dropshipping: blind dropshipping and dropshipping products with your brand label. With blind dropshipping, the supplier will ship the products in plain white packaging without invoice and promotional materials. You can easily request it during checkout in AliExpress. While with dropshipping products with your label, the supplier will attach your brand label to the ordered items before packing and shipping to customers. A contract might be drawn up for this arrangement depending on the supplier you'll work with.
#7 Different methods to find white label dropshipping suppliers
You can find white label dropshipping suppliers in several ways. You can research through search engines, marketplaces or online directories, forums, and product research tools like Product Mafia. Check out the post here.
Key Takeaway
White labeling is a strategy to boost your store's sales and reputation. You can opt for white label dropshipping even at the early stages of your dropshipping business to protect your it from complaints and disputes. Work only with reputable white label dropshipping suppliers that can meet your expectations and demand. By partnering with them, you can make sure that you'd be able to deliver what you promised your customers and avoid consequences that can cause your business to fall.