4
min read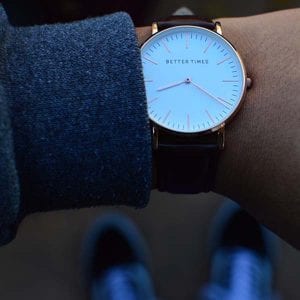 Running a Facebook ad at best times can yield optimal results than running it all the time.
Online marketers have been trying for years to get the better of the algorithm that controls advertising and marketing content on social media user's news feeds. Most Facebook ads 'disappear' really fast as the user scrolls to the next post. It's a reality that both online marketers and dropshipping business owners have to deal with when running ad campaigns on Facebook.
The truth is, running Facebook ads is like a game. You have to plan out your strategy to win and one way of doing that is to know the best times to run Facebook ads. When you have this knowledge, you can get the most of your ads before it sinks into Facebook's timeline oblivion.
Today, we're going to discuss when is the best time to run your ad campaign for dropshipping to get better results. But first, let's know the difference between organic posts and paid advertisements.
How do organic posts and paid ads work?
Organic posts are created for all Facebook followers to like, comment, and share resulting in an increase in signups and sales in your dropshipping store. However, not all Facebook posts are created equal and some don't get seen to your fans at all. Your organic posts will not be displayed to users who didn't like your page and they may only see them when they try to specifically search for them.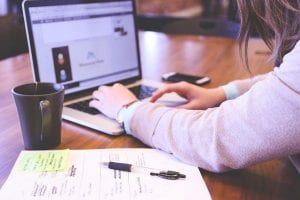 Paid ads, on the other hand, can be potentially seen by everyone on Facebook including those who haven't 'liked' your page yet. Facebook ads are essentially more intrusive than organic posts because you bribed your way to the users' feeds to force them to consume your content. However, you have to nail down your target demographic to get the right audience. The right audience will click through to your website to check out your offer and will likely convert when they found something they like. Meanwhile, the wrong audience will simply skip your ad to check out the next post.
Now that you know the difference between organic posts and paid ads, let's move on to finding the best time to run paid ads on Facebook.

When should you run Facebook ads for maximum results?
To know the best time to run your ads, you should have a deeper understanding of the following:
Your target audience
Your industry
Your peak 'activity' times
Let's say, for example, you sell sweaters for winter. It makes no sense to advertise them to Americans during the summer. You also need to understand your audience's habits like the times they spend more money buying stuff online and how much time they spent doing that.
Different studies have reported that peak times vary from one industry to another. What may work for some business may not work for your dropshipping business. Thus, you have to get your data and analyze it to find out your peak times. When you have this information at hand, you can streamline your Facebook ads to run only on specific times where they get the most reach and impact.
When you don't know when to effectively run ads, you'll likely to advertise your dropshipping products when your audiences are either in class, at work, or still sleeping. And this would not be good at all for your business.
How to know the best time to run Facebook ads?
Understanding industry statistics can be helpful but you have to know your dropshipping business inside and out. Of course, you need to consider the times when spending has been known to go up on non-holiday seasons. Studies have found that spending increases in the beginning and middle of the month when people got to receive their paychecks. Monday is when online retailers earn the highest during the week and Saturday and Sunday are the lowest.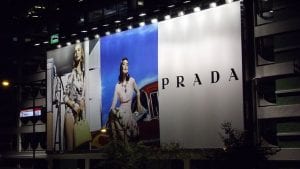 To determine the best time to advertise your products, generate reports on your Facebook Ads Manager. Break down results by age, gender, placement, action, and date range to be more specific. The peaks represent the days you get more engagement and the valleys are the days when your ad was not doing well. By assessing your analytics, you can identify the times you should schedule your ads to get the most favorable results.
How to run your ads on a specific schedule?
You can schedule your ad set to run at certain times when you have a lifetime budget. It should run for at least one hour to get results. Just follow the steps in scheduling an ad set in Ads Manager here. Keep in mind that your ad will be displayed based on your target audience time zone, not yours. So if you schedule your nationwide ad to run to US consumers between 8 am and 10 am then your audience in Chicago will see it between 8 am and 10 am CST. While those in New York City will see the ad between 8 am and 10 am EST and San Diego between 8 am and 10 am PST.
Final Thoughts
Your posting time can highly influence the performance of your Facebook ads. You have to have an in-depth understanding of your dropshipping business, industry, and customer habits to determine your best day for ads. Remember that you're investing in Facebook ads to get the best possible returns. So make sure that you optimize, test, and monitor your ads to nail the Facebook ad game.