4
min read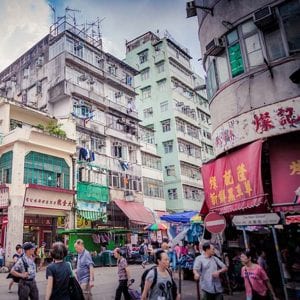 In the wake of the Coronavirus crisis in China, dropshipping entrepreneurs are facing the stigma of Chinese products. Yet, is this enough reason to stop sourcing products from the country?
The dropshipping industry was greatly affected when the Coronavirus pandemic hit China. Many companies worldwide that conduct business with China felt the brunt of the lockdowns and travel restrictions that prevented workers from reporting to work after the Chinese New Year. Big companies have to furlough or lay-off employees to cut down huge losses while small businesses like dropshippers have to stop taking new orders than deal with the complaints and chargebacks later on. The Coronavirus effect on the eCommerce industry crippled not only China but, other countries as well.  
Though China is rebuilding its economy in the aftermath of the Coronavirus, manufacturing products and reconnecting its supply chains, they have another hurdle to overcome – the Coronavirus stigma on Chinese products. And this worries entrepreneurs that are dropshipping products from China too. 
If you're a drop shipper who can't decide whether to abandon dropshipping from China or not, this article might be able to help you come up with a sound decision for the future of your business. So, let's dive in!

What are the benefits of dropshipping products from China at these times? 
Now that the virus is ravaging other countries causing them to close down businesses and restrict travels abroad, dropshipping entrepreneurs are experiencing more China has a lot to offer dropshipping business owners. There are some advantages from buying products from China which dropshipping business owners can use in their favor and these include:
The Coronavirus will not survive the journey from China.
What used to be a major disadvantage in dropshipping from China has now become an advantage to drop shippers – the long shipping times. The new Coronavirus can only last up to three days on stainless steel and polypropylene plastic according to a National Institutes of Health (NIH) research. As the average shipping time via ePacket from China to the United States is 10 – 20 days and might take to other countries, the Coronavirus that might have latched themselves into the products and packages will die along the way. 
With shipping taking longer than usual due to the flight restrictions and stricter measures being implemented by many countries including the USA, packages from China would be free from Coronavirus when they arrived in their destination country. Although there is a possibility of Coronavirus contamination as the packages are being transferred from one facility to another within the country, this can happen to any packages including those from Amazon, Walmart, and other domestic retailers. Delivery companies are implementing measures to stop the spread of the virus and the public is already informed on what precautions to take in safely handling packages. 
Product delivery is slower in affected countries too.
As the Coronavirus pushed people into their homes and away from crowded places, online shopping has shot up, and the companies can't keep up. The pressure on eCommerce stores is unexpected because no one wants to go into a store. Same day delivery and one-day delivery is no longer possible. With lots of orders coming in, the delivery of products takes longer than usual.
If you're worried about the longer shipping times from China due to customs delays and other restrictions in the destination country, don't be. All deliveries, domestic and overseas, are experiencing the same problem.
Essential products are continuously produced in China.
The increase in online orders of essential products has led to major retailers like Amazon, Walmart, and Target to go out of stock. As online sellers scramble to look for products like groceries, beauty and personal care products, and household staples, China factories are churning to produce such items. At these times, many countries are looking to China to get the goods they need to combat the Coronavirus ravaging their citizens. Even the USA bought protective gear from China to be distributed in American hospitals.
With many countries racing off to China to acquire ventilators, protective gear and other much-needed supplies, the stigma on Chinese products are absent at these times. So if you'll be dropshipping from China there's no need to hide the truth from your customers. Be honest about selling dropshipping products from China. This is where countries from around the world are sourcing essential goods right now so why shouldn't you?
Key Takeaway
The Coronavirus era is very advantageous for dropshipping entrepreneurs. With China being the go-to country of countries experiencing a shortage of essential products to fight the virus and to sustain the needs of their people, you would do well in dropshipping products from the country. The Coronavirus stigma in Chinese products is non-existent at these times. So why go anywhere else when dropshipping from China has many advantages? Subscribe to Product Mafia now and start filling your dropshipping store with great products from China!