3
min read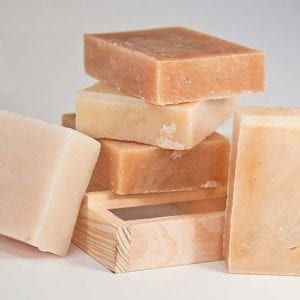 It's the ultimate dream of dropshipping entrepreneurs to take their business into the next level by creating their brand of products – and private label dropshipping can help them do that.
The dropshipping business model enables both eCommerce beginners and entrepreneurs with small capital to quickly start their online stores. However, the low barrier to entry makes it a highly competitive market to navigate and stand out from. This is the main reason why many dropshippers want to gain an advantage by rebranding products and sell them under their brand.
Some dropshipping business owners thought that rebranding products are merely repackaging a manufacturer's product and slapping your label on it. Unfortunately, it's not as simple as that. By taking a product with the manufacturer's or another company's name on it and replacing it with your label without their consent is illegal. The owner of the branded product can sue you for doing that.
To legally rebrand products, you should look for private label manufacturers or suppliers who offer this service using their generic products or products that you wanted them to create for you. With a private label business model, the products that you sell in your online store are marked with your brand label.
How to private label products?
There are three basic ways you can private label products and these include:
Creating your products by yourself
Having a manufacturer make products for your brand
Buying generic items and placing your label on them
Private labeling products require that you buy them in bulk, store them, and manage your orders yourself. Often used interchangeably with white labeling, private labeling differs from the former in some points. To know their differences, I suggest you read this article.

What are the advantages of private labeling?
The private label business model stands out from other business models because it offers new and unique advantages including:
You have brand control as you can label and package the goods how you want to.
You have product control as to the materials or ingredients, design, and packaging of your products.
You have more control over the pricing structure and profitability of your private label products.
You can establish your brand as a major player in your niche by modifying the supplier/manufacturer's products to be unique for your store.
You can start your business quickly by private labeling than creating products on your own.
You can build a following around your brand and stand out from your competitors.
What are the disadvantages of private labeling?
Private labeling has its share of downsides that you should consider when you want to explore this business model. The most common ones are the following:
There may be limitations in terms of product containers, types of labels used, shipping packaging, and so on.
The product choices are limited because you'll be working with what the manufacturer was able to create.
There are minimum order quantities (MOQs) you have to meet which can range from hundreds to thousands of units.
Is dropshipping possible with private label products?
Yes, it's possible. Look for a private label manufacturer that also offers dropshipping. By private label dropshipping, you don't have to manage your inventory, rent a large warehouse to store products, or ship to customers yourself. Although you have to buy the products in bulk from the manufacturer, you can still arrange for dropshipping with them or with a third party fulfillment service. This other article explains how private label dropshipping works and how to find private label dropshipping suppliers.
Key Takeaway
Private labeling does not necessarily mean that you will not be dropshipping anymore. It's just a way of scaling your business by rebranding generic products to sell them as your own. You can choose to do self-fulfillment or have the private label manufacturer handle the storage, packing, and shipping of your rebranded products or, you can work with a fulfillment company with location nearer to your customers to cut down shipping time. Private label dropshipping gives you an advantage over your competitors. So if you think you're ready to scale using this business model then, go ahead and do it.