https://www.productmafia.com/product/high-quality-bohemian-lanyard-ring-case/
High Quality Bohemian Lanyard Ring Case
Specifications
Material: Soft polycarbonate (TPU) Classic Grip Case
Color: Yellow,Blue
Model: iPhone XS MAX / XS / XR / X / 7P / 8P / 7 / 8 / 6P / 6SP / 6 / 6S
Model: Samsung S10 Plus,S10 Lite/E,S10,S9 Plus,S9,S8 Plus, S8, Note9, Note8,M30,M20,A10/M10 A20/A30,A50,A70
Model: Huawei P20,P20 Pro,Nova 2S,Nova 3,Nova 3I,Nova 3E,Nova 4,P30,P30 Pro,Mate20,Mate20 Pro
$14.99

SELLING PRICE

$5.13

PRODUCT COST

$9.86

PROFIT MARGIN
Description from winning store
Free Custom Description
Description from winning store
Specifications
Material: Soft polycarbonate (TPU) Classic Grip Case
Color: Yellow,Blue
Model: iPhone XS MAX / XS / XR / X / 7P / 8P / 7 / 8 / 6P / 6SP / 6 / 6S
Model: Samsung S10 Plus,S10 Lite/E,S10,S9 Plus,S9,S8 Plus, S8, Note9, Note8,M30,M20,A10/M10 A20/A30,A50,A70
Model: Huawei P20,P20 Pro,Nova 2S,Nova 3,Nova 3I,Nova 3E,Nova 4,P30,P30 Pro,Mate20,Mate20 Pro
No sales? Not profitable?
Hey! David Linder here, I'm your free 1 on 1 expert
consultant. Ping me with any questions.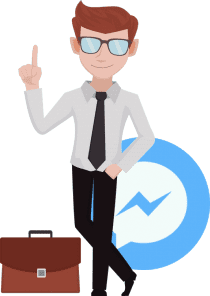 Available Info
PROFITS ANALYTICS ENGAGEMENT LINKS FB ADS TARGETING VIDEO COPYRIGHT INFO
Full reports and community access are for members only.
Don't worry our membership is almost 100% FREE!!